12.4.2019
Video: Yungeen Ace – "Blame It On The Streets"
The Cinematic Music Group Signee Takes a Look Inside the Criminal Justice System in the Latest Video From Step Harder
Critical Praise:
"Already, he feels incapable of mediocrity and when the fire flashes – we freeze." – Passion of the Weiss
"As a young rapper from the talent hotbed that is Florida, Yungeen Ace has found a way to stick out, slowly building a name for himself through his work." – XXL
"The pain in Ace's voice is palpable but is paired with some surprising positivity in the lyrics throughout." – Elevator Mag
"Yungeen Ace borrows melodies from fellow Floridian Kodak Black, meshing his sound with that of NBA YoungBoy's to tackle a vibe of his own." – HotNewHipHop
The Video:
Overcoming immense struggle with a combination of talent and will power, Yungeen Ace is determined to help kids like him escape their rough situations. Taking a deep look at the struggle of those suffering through the criminal justice system, the Cinematic Music Group signee shares "Blame It On The Streets," his new video. A highlight from his recent Step Harder project, "Blame It On The Streets" is a heartfelt and pained rumination about the damage Ace suffered due to the circumstances of his birth and his indoctrination into the kill-or-be-killed culture of the streets: "I was taught to commit homicidesI was taught to commit robberies/My brother died right next to me/The bullets was meant for me."
In the video, Ace assumes the perspective of convicts and their family, convincingly conveying the wide range of emotions felt in the arduous justice process. Part one of a diptych with the forthcoming video for "Trials & Tribulations," "Blame It On The Streets" is merely the first chapter of Ace's redemption story, offering hope to the many fans who see a reflection of themselves in the Jacksonville native's story.
With a soaring drawl that can find the melodic heart of any instrumental, Ace unites all aspects of his persona on Step Harder, reconciling the troubled teenager of "Freestyle" (6.2 million YouTube views) with the ice-cold soldier evident in songs like "Top Killa," and the devoted partner he plays in romantic ballads like "I'm In Love."  The upcoming full-length boasts the buzzing single "Bad Bitch" (Remix), which features an appearance from Blac Youngsta, the video single "Bando," which earned a cover feature and top placement on YouTube's Clout Rising playlist, and the emotional title track, which earned over 5 million views in just two weeks on its action-packed music video. Most recently, Ace acted a fool with Stunna4Vegas in the video for "Brand New," which has over 1 million YouTube views. The 21-year-old rapper offered a behind-the-scenes look at his turbulent life and career in the Through The Pain documentary, directed by Adam Ben of Cinematic TV. Featuring additional appearances from Lil Durk, Boosie, Dej Loaf, and NoCap, Step Harder is available to purchase and stream on all platforms via Cinematic Music Group.
Watch "Blame It On The Streets": https://youtu.be/pF-QPsjLCa4
Buy/Stream Step Harder: http://yungeenace.ffm.to/stepharder
Step Harder tracklist:
1. Melvin Baby
2. Step Harder
3. Freestyle
4. Bad Bitch (feat. Blac Youngsta) [Remix] 5. Aggravated (feat. Lil Durk)
6. Bando
7. In Love (feat. Dej Loaf)
8. Come Get Me
9. Up with Who (feat. Boosie Badazz)
10. Blame It on the Streets
11. Like a Soldier
12. Use Me
13. Brand New (feat. Stunna 4 Vegas)
14. Make Me Feel
15. Top Killa
16. Streets Diary (feat. NoCap)
Please contact Michelle or Erin for more info.
The Background:
Yungeen Ace has built his massive following by standing alone. At 21, the artist born Keyanta Bullard describes his city of Jacksonville as "a jungle." Originally a Chicagoan, he moved to Duval County, Florida as a child with no friends. Despite 11 brothers, Ace learned fast that if he wanted to survive, he could only rely on himself. "It's hard out here. Everything we do, we gotta fight for it. We've got to go above and beyond just to make it. The surroundings are crazy. It's a creep city. Nobody is for you out here, so you have to be really for yourself." In 2019, the Cinematic Music Group signee shared Step Harder, his latest project, which featured appearances from Lil Durk, Boosie, and more.
About Cinematic Music Group
Cinematic Music Group (CMG) is a multidisciplinary record label, management and creative studio founded in Brooklyn, NY in 2007 by CEO Jonnyshipes. Originally founded as a hip-hop-focused indie label, CMG quickly grew into a multidimensional media company, working with artists of all genres and creating world-class video content.
Armed with a passion for artist development, Jonnyshipes aspired to create an environment that would give his artists total creative control to express their artistic visions. CMG's artist-first reputation proved instrumental in recruiting early signees like Sean Kingston, Nipsey Hussle, Big K.R.I.T., and Joey Bada$$. Since then, Shipes has discovered and launched the careers of artists such as Flipp Dinero, Luh Kel, Yungeen Ace, Xanman, JayDaYoungan, among others, and Cinematic became the home for veteran artists like T-Pain and Cam'ron.
As Cinematic heads towards its 13th anniversary, it continues to be one of the industry's premier independent labels, praised for its unwavering dedication to its artists, the team's work ethic, craftsmanship, and talent, and its singular devotion to creating superior sounds.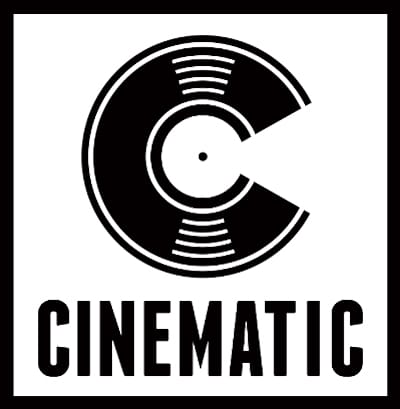 ---
Links:
twitter | instagram | soundcloud | facebook | spotify
Bio, photos, and music available at www.audibletreats.com/yungeen-ace
"Blame It On The Streets": https://youtu.be/pF-QPsjLCa4
"Brand New" ft. Stunna4Vegas: https://www.youtube.com/watch?v=GlxdKVpVbHs
Step Harder: http://yungeenace.ffm.to/stepharder
"Step Harder": https://youtu.be/Te5w1XAmV0U
Through The Pain doc: https://www.youtube.com/watch?v=Yeb7jnQ8VJA
"Bando": https://www.youtube.com/watch?v=MgDxebVS06Y
"Bad B*tch" (Remix) ft. Blac Youngsta: https://youtu.be/6FODPBAWBf8
"Bad Chick": https://yungeenace.ffm.to/badchick
"Freestyle": https://www.youtube.com/watch?v=M4Sze-Zgxd0
"Opps" w/ JayDaYoungan: https://www.youtube.com/watch?v=TArEeVqi_d0
Can't Speak On It w/ JayDaYoungan: https://ffm.to/cantspeakonit
"Jungle" ft. JayDaYoungan: https://www.youtube.com/watch?v=sAh5v6fPnP4