12.13.2019
Single: Yung Mal – "Juggernaut" (Prod. by Kappa)
The 1017 Eskimo Signee Channels A Mutant Supervillain in His Latest Trap Anthem
The Song:
Impressing his mentor Gucci Mane with his effortless flexes, Yung Mal is ATL's next trap superstar. Nimbly attacking a lumbering instrumental, Yung Mal shares "Juggernaut," his new single. Evoking the destructive brute-force nature of Marvel comics supervillain Juggernaut, the new song is an ideal demonstration of Mal's stuttering flows and charismatic boasts: "Remember that minimum wage?  Now I count up 'til I get in a daze!" Produced by Kappa, known for his work with Gucci Mane, Lil GotIt, and more, "Juggernaut" follows "Started Actin' Funny," Mal's bite-sized banger that inspired a video with appearances from BlocBoy JB and NLE Choppa.
Earlier this year, the emcee known for his work with fellow Zone 6 rapper Lil Quill shared Iceburg, his debut solo mixtape. he mixtape hosted a long line of successful singles, including the recent "Toothpaste," the Gunna-featuring "War" (464k views), .the head-nodding lyrical exercise "#'s", the Gucci Mane-featuring, Complex-premiered "Fresh", and the exotic slapper "Action," featuring Lil GotIt, produced by Pi'erre Bourne, and premiered by HYPEBEAST. Featuring additional appearances from King Von and Lil Quill, Iceburg is available to stream everywhere via 1017 Eskimo/Alamo Records.
Listen to "Juggernaut": spotify | youtube | apple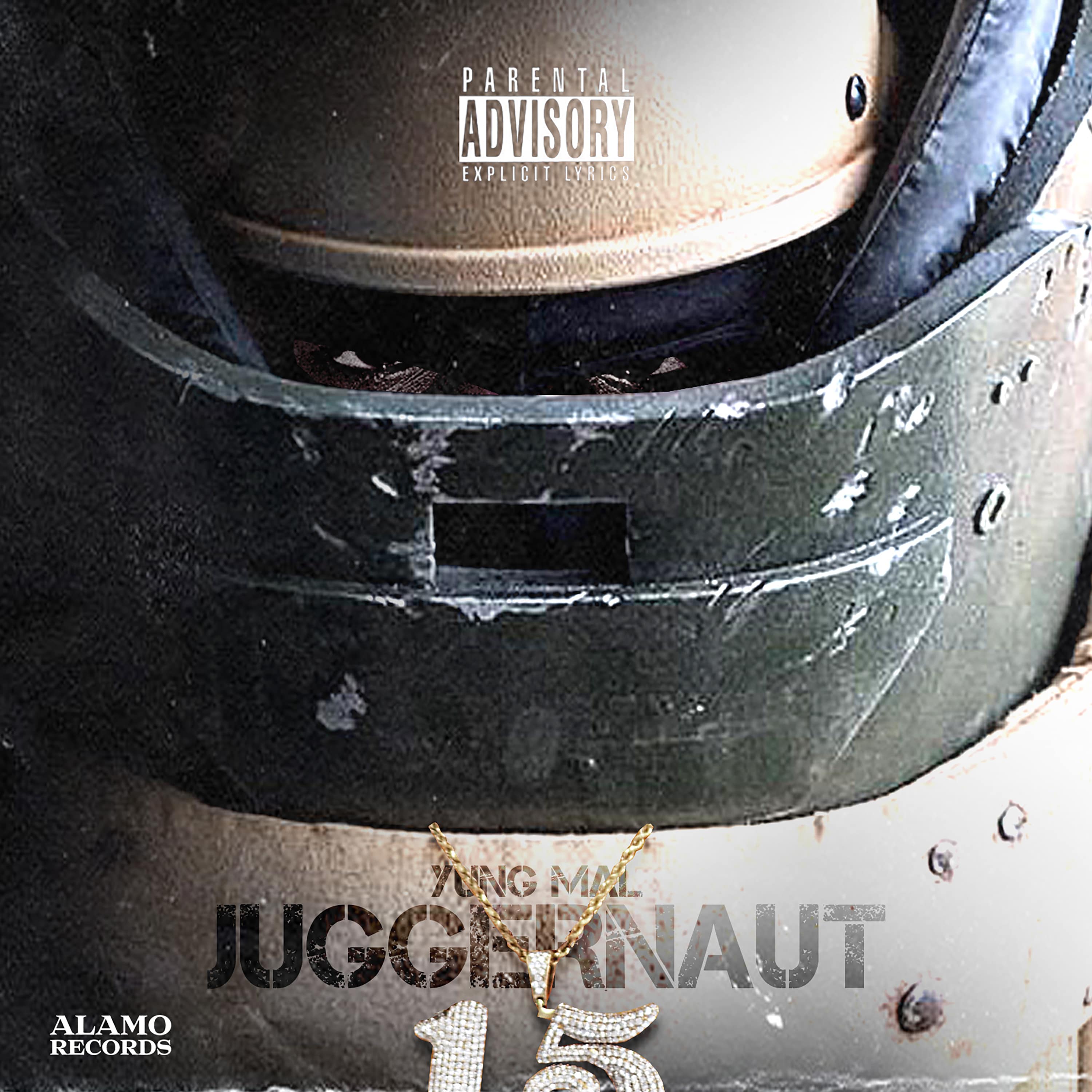 Please contact Michelle or Kierra for more info.
---
Links:
twitter | facebook | soundcloud | youtube | instagram | spotify

"Juggernaut": spotify | youtube | apple
"Started Actin' Funny": https://smarturl.it/YMSAF
"Toothpaste": https://youtu.be/1m6LQ7dOhWM
"War" ft. Gunna: https://youtu.be/I513CVVMYsE
"Trayvon": https://youtu.be/fEKJXTOgbwk
Iceburg: https://smarturl.it/7gzhud
"Action" ft. Pi'erre Bourne & Lil GotIt: https://smarturl.it/1ddct7 / https://youtu.be/wh-QcK8xdXA
"#'s": https://www.youtube.com/watch?v=P5JxGl0kl8Q
"Fresh" ft. Gucci Mane: Spotify | Apple | Google | Soundcloud
"Harder Than Hard": https://youtu.be/CVM_QX5Hipw
Blessed Lil Bastards 3 (w/ Lil Quill): https://open.spotify.com/album/6Xs1vqqWHxy0SApVCjFqHy?si=WtprXm2NRZeIozQT7IyviA / https://itunes.apple.com/us/album/blessed-little-bastards-3/1446187872 / https://soundcloud.com/yungmalandlilquill/sets/blessed-lil-bastards-3
Souf6 (w/ Lil Quill): https://open.spotify.com/album/3so8mekyaUUGYjZNhUTZ8a?si=hYUPGBADTWGpC6zr8Hb-zQ
"Been In My Bag" (w/ Lil Quill): https://www.youtube.com/watch?v=9F2y-G3PdiM