3.19.2021
Audio: Young Dolph – "Yeeh Yeeh"
"Yeeh Yeeh" Will Appear On Dum & Dummer, Dolph's Collab Album with Key Glock, Arriving on March 26th via Paper Route EMPIRE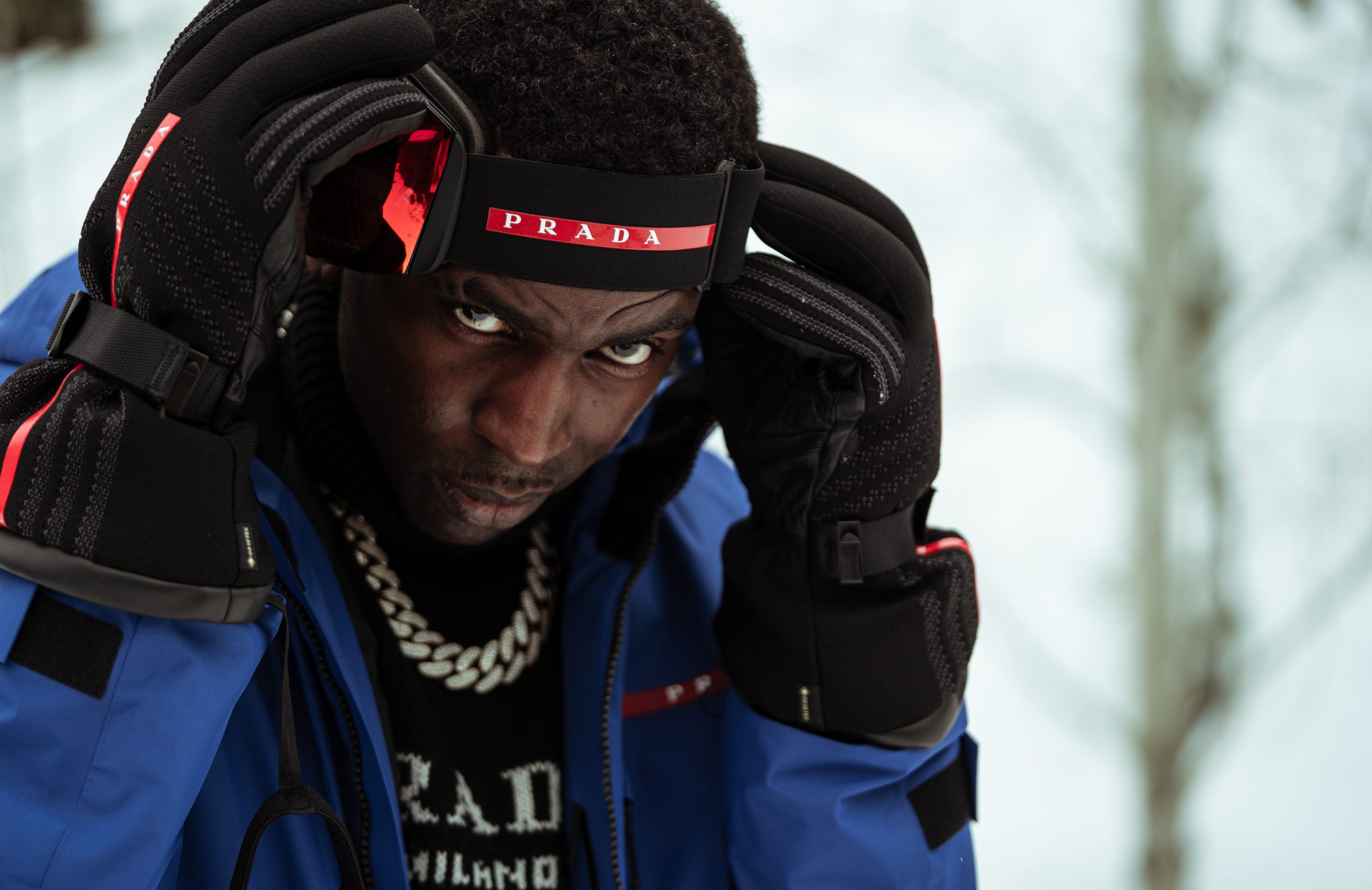 The Song:
Young Dolph and Key Glock have answered fans' clamors for more collaborative music by announcing Dum & Dummer 2, coming next week. Today, Young Dolph shares "Yeeh Yeeh," a solo showcase for the Paper Route EMPIRE CEO.  Titled after one of Dolph's favorite ad-libs, "Yeah Yeah" is a sinister, single-verse slapper. Aided by ominous piano and eerie synths–once again provided by PRE maestro Bandplay–"Yeeh Yeeh" shows off Dolph's skill with memorable one-liners, as he paints opulent and absurd pictures of his opulent lifestyle with each word: "Can't nobody count faster than me, I'm a motherf*cking nerd/I stand on top of sh*t, I stamped that, that's my motherf*cking word/Hit my blunt then take a sip, hit the blunt 'gain and then I swerve/Got so high I bought a parrot, woke up I forgot I had a bird." "Yeeh Yeeh" quickly follows "Sleep With The Roaches," a new video single that dropped yesterday and was featured on Apple Music Radio by Zane Lowe.
Dum and Dummer 2 is the second full-length collaborative album by Young Dolph & Key Glock, following 2019's Dum and Dummer, which peaked at #8 on the Billboard 200. Currently available for pre-order, the album is home to "Case Closed," last month's hauntingly flex-heavy single, Key Glock's bombastic solo cut "I'm The Type," the soulful cold weather flexer "Aspen," which inspired an icy music video, as well as plenty of new highlights. With artwork that references MTV's most famous duo Beavis & Butthead, Dum and Dummer 2 features several solo tracks from both Young Dolph and Key Glock interspersed with the heavy-hitting collab songs. Featuring production from PRE's own Bandplay, who shows off his tremendous musicality and versatility, along with beats from Memphis natives like DJ Squeaky and Sosa808, Dum and Dummer 2 hits the internet on March 26th via Paper Route EMPIRE.
Home to fan-favorite hits like "Water On Water On Water" and "1 Hell Of A Life," Dum & Dummer was a deluxe-sized showcase for the duo's inimitable chemistry and unparalleled flexes. Dum and Dummer inspired a successful joint tour, during which Dolph & Glock sold over 43,000 tickets and sold out shows in multiple markets. Dolph & Glock connected earlier this year for "Green Light," a highlight single from the deluxe version of Dolph's Rich Slave album, which peaked at #4 on the Billboard 200 upon its release in August. Look for the Memphis natives to make just as big a splash with Dum and Dummer 2.
Buy/Stream Young Dolph – "Yeeh Yeeh": https://music.empi.re/yeehyeeh
Pre-order/add/save Dum and Dummer 2: https://music.empi.re/dumanddummer2
Please contact Michelle or Erin for more info.
---
Links:
Young Dolph: twitter | facebook | soundcloud | youtube | instagram | official site | spotify
Key Glock: twitter | soundcloud | instagram | spotify | youtube
Bio, photos, music and more can be found at www.audibletreats.com/young-dolph
Young Dolph – "Yeeh Yeeh": https://music.empi.re/yeehyeeh
Young Dolph & Key Glock – "Sleep With The Roaches": https://music.empi.re/sleepwiththeroaches / https://www.youtube.com/watch?v=zor0D6s6JOs
Young Dolph & Key Glock – "Aspen": https://music.empi.re/aspen / https://www.youtube.com/watch?v=JBoRupTiKhQ
Young Dolph & Key Glock – Dum and Dummer 2 pre-order: https://music.empi.re/dumanddummer2
Key Glock – "I'm That Type": https://music.empi.re/imthetype
Young Dolph & Key Glock – "Case Closed": https://music.empi.re/caseclosed
Young Dolph & Key Glock – "Green Light": https://www.youtube.com/watch?v=XZ8nLbNPV-k
Young Dolph – "Large Amounts": https://www.youtube.com/watch?v=b6YAoOYQkvo
Young Dolph – Rich Slave (Deluxe): https://music.empi.re/richslave_deluxe
Young Dolph & Key Glock – Dum & Dummer: https://empire.lnk.to/dummer