8.14.2020
Album: Young Dolph – Rich Slave
The Paper Route EMPIRE CEO Explores the Dualities of Being Wealthy and Black in America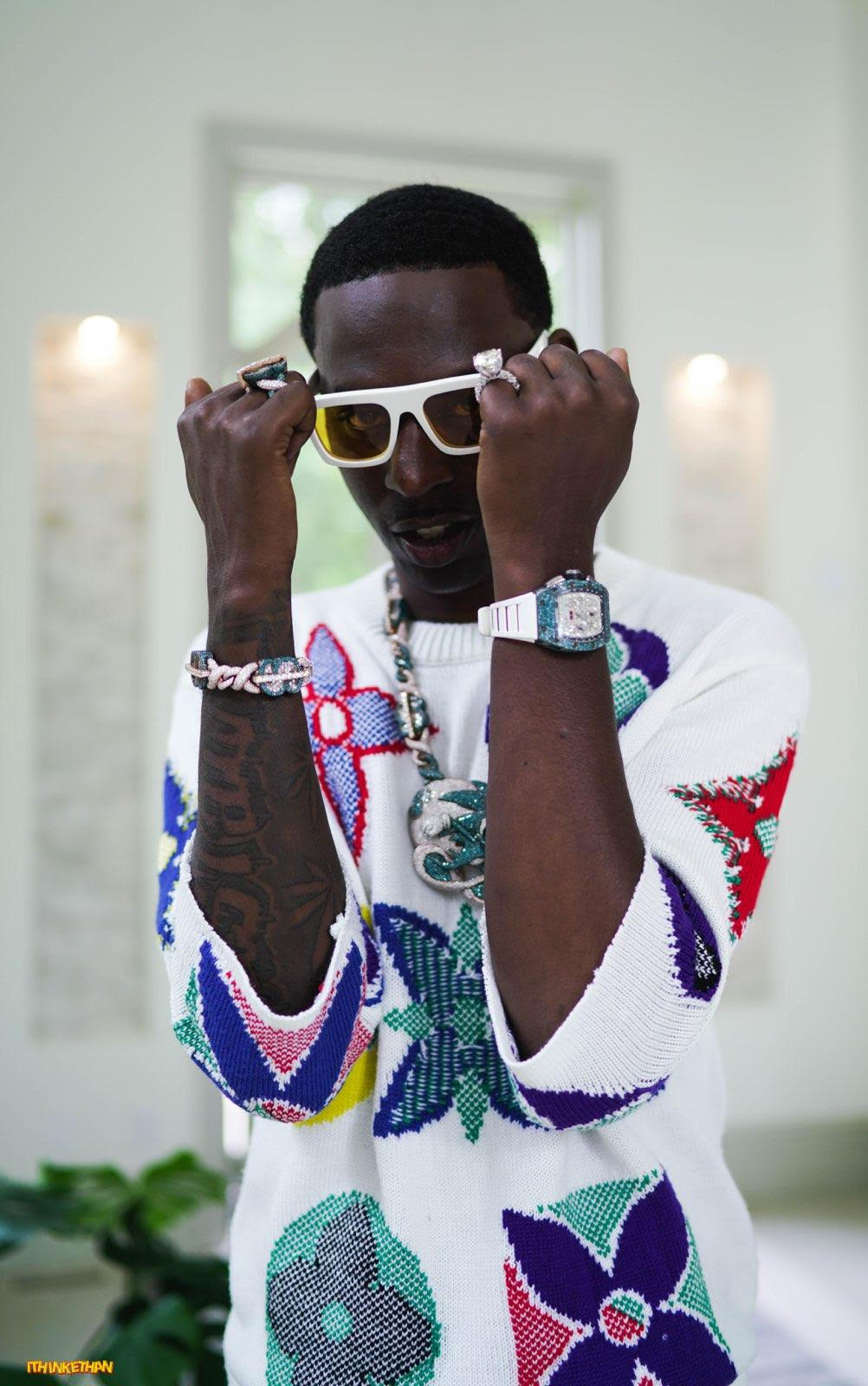 The Album:
Paper Route EMPIRE Founder and CEO Young Dolph shares Rich Slave, his most emotional, political album yet and his first solo album in two years. The album explores Dolph's rags to riches story, emphasizing his Memphis roots with Dirty South instrumentals and recorded phone conversations with a family friend, as he mixes his trademark flex-heavy witticisms with his thoughts on the responsibility that comes with mogul status. As Dolph flexes bar after bar about his earned wealth, the album title Rich Slave emphasizes the glass ceiling on the upward mobility of Black people; no amount of money can buy true equality for Black people in this country: "They say this the land of the free/It seem like the land of bullsh*t to me," rhymes Dolph on album highlight "The Land."
Boasting production from Memphis natives Bandplay and Juicy J, as well as Sosa 808 and others, Rich Slave is home to recent singles like the West Coast tribute "Death Row," the conversational "Blue Diamonds," and the Megan Thee Stallion-featuring riders' anthem "RNB." With additional appearances from G Herbo and PRE signee Key Glock, who collabed with Dolph for last year's Billboard Hot 100's Top 10-charting Dum & Dummer, Rich Slave is now available everywhere via Paper Route EMPIRE.
On explaining the title Rich Slave, Dolph says, "It's the reality of being Black in this country. You can have money, and you can be a benefactor and a leader in your community, but all people see is Black skin. All the bullsh*t I heard about as a kid, we still face in today's time. Over the years, they have given us a little bit of freedom but it's only a temporary pacifier. Hopefully this album makes people understand that even though guys like me are doing well, we're still affected by racism and inequality. It's 2020, but the same stuff is still going on." – Young Dolph
Along with the album, Young Dolph announced the "Rich Slave Lamborghini Contest." Launched earlier this month, Dolph will personally deliver a custom-wrapped, blue-and-orange-striped Lamborghini ($412k value + taxes) to one lucky fan. The Lamborghini is a 2018 Aventador S Roadster and is the same vehicle depicted on the cover of the Rich Slave album. The contest ends at 11:59pm ET on August 20th and Dolph will officially announce the randomly-selected winner on September 4th. Fans can enter the contest by buying Rich Slave or purchasing merch from Young Dolph's online store.
Praised by GQ and others for his topical "Sunshine" single ("Young Dolph Is Leading Rap Through the Pandemic" – GQ), Young Dolph recently earned a spot on Billboard's list of Indie Power Players for 2020.
Buy/Stream Rich Slave: https://empire.ffm.to/richslave
Visit Young Dolph's website to purchase the album and Young Dolph merch: http://store.youngdolph.com/ View the official rules for the "Rich Slave Lamborghini Contest" here. No purchase is required to enter the contest: https://store.youngdolph.com/pages/young-dolph-contest-rules
Rich Slave tracklist:
1. Hold Up Hold Up Hold Up
2. Black Friday Skit
3. To Be Honest
4. I See $'s
5. Corduroy House Shoes
6. What's Da Bizness
7. The Land
8. Death Row
9. Cray Cray
10. RNB ft. Megan Thee Stallion
11. Rich Slave
12. Until It Rot
13. Blue Diamonds
14. No Sense ft. Key Glock
15. Benz
16. 1 Scale ft. G Herbo
Please contact Michelle or Erin for more info.
---
Links:
twitter | facebook | soundcloud | youtube | instagram | official site | spotify
Bio, photos, music and more can be found at www.audibletreats.com/young-dolph
Rich Slave: https://empire.ffm.to/richslave
"Death Row": https://empire.ffm.to/deathrow
Visit Young Dolph's website to pre-order Rich Slave and purchase Young Dolph merch: http://store.youngdolph.com/
View the official rules for the "Rich Slave Lamborghini Contest" here. No purchase is required to enter the contest: https://store.youngdolph.com/pages/young-dolph-contest-rules
"Blue Diamonds":  https://empire.ffm.to/bluediamonds / https://www.youtube.com/watch?v=qBn_aZPcqJk
"RNB" ft. Megan Thee Stallion: https://empire.ffm.to/youngdolph_rnb
"Sunshine": https://www.youtube.com/watch?v=c2lUhNmdXkE / https://empire.ffm.to/sunshine
Dum & Dummer: https://empire.lnk.to/dummer