10.21.2019
Paper Route EMPIRE Moguls Young Dolph & Key Glock Announce National "No Rules Tour," Kicking Off in February
The Duo Behind Dum & Dummer Prepare to Bring Their Show On The Road–Tickets Available on Friday October 25th
The Tour:
Packing each track with memorable punchlines, the music of Young Dolph and Key Glock practically begs listeners to shout along. Bringing their triumphant trap flexes to the stage, SiriusXM Hip Hop Nation presents "Young Dolph x Key Glock: No Rules Tour," embarking in 2020. Dolph's second national headlining tour, the "No Rules Tour" kicks off on February 5th in Seattle, passing through The Wiltern in Los Angeles on February 9th, the South Side Ballroom in Dallas on February 23rd, the Tabernacle in Atlanta on February 26th, Sony Hall in NYC on March 6th, and Vic Theater in Chicago on March 15th, wrapping up with a stop in Des Moines on March 19th.
The new tour will provide high energy performances from both Paper Route EMPIRE titans, showcasing standout tracks from not only their mega-hit mixtape Dum & Dummer, but also highly anticipated individual solo projects that will be released before the start of the tour. Tickets for the "No Rules Tour" are available to purchase pre-sale on October 22nd and will be open to the public for purchase on October 25th.
Making a statement earlier in 2019 with his first-ever headlining national tour, Dolph's "Major Tour" sold well over 26,000 tickets, boasted support from Kap G, and featured guest appearances from OT Genasis, YFN Lucci, Project Pat and more. The "No Rules Tour" promises to be an even bigger draw, capitalizing on PRE's biggest year to date.
Powered by punchy lyrics, dynamic chemistry, and the dramatic production of Bandplay, Dum & Dummer peaked at #8 on the Billboard 200. The culmination of Young Dolph and Key Glock's rise from Memphis legends to national stars, Dum & Dummer is home to a series of successful video singles, including "Baby Joker" (16.5 million views on YouTube), "Water On Water On Water" (13.8 million views),  "Ill" (13.6 million views), "Dum & Dummer" (10.3 million views), and the recent "Back To Back" (5.3 million views). The "No Rules Tour" heralds another banner year for Dolph & Glock, as they look to start the new decade in style.
Young Dolph and Key Glock are represented by their music touring agency APA.
Buy Tickets for "Young Dolph x Key Glock: No Rules Tour": http://www.Youngdolph.com/tour
Buy/Stream Dum & Dummer: https://empire.lnk.to/dummer
Tour Dates:
February 5 – Seattle, WA, ShowBox
February 6 – Portland, OR, Roseland
February 8 – San Francisco, CA, Regency Center
February 9 – Los Angeles, CA, The Wiltern
February 11 – Santa Ana, CA, The Observatory
February 13 – San Diego, CA, Music Box
February 14 – Phoenix, AZ, The Marquee
February 16 – Denver, CO
February 18 – Bourbon, Lincoln, NB
February 19 – Wichita, KS, Cotillion Ballroom
February 20 – Tulsa, OK, Cains Ballroom
February 21 – San Antonio, TX, The Aztec Theater
February 22 – Houston, TX, House of Blues
February 23 – Dallas, TX, South Side Ballroom
February 25 – Birmingham, Al
February 26 – Atlanta, GA, Tabernacle
February 27 – Charlotte, NC, The Filmore
February 28 – Myrtle Beach, SC, House of Blues
February 29 – Greensboro, NC, Piedmont
March 1 – Washington, DC, The Fillmore
March 4 – Boston, MA, House of Blues
March 5 – Philadelphia, PA, TLA
March 6 – New York, NY, Sony Hall
March 7 – Cleveland, OH, House of Blues
March 8 – Detroit, MI, St. Andrews
March 10 – Louisville, KY, Mercury Ballroom
March 11 – Indianapolis, IN, Egyptian Room
March 12 – Kansas City, MO, Uptown
March 13 – St Louis, MO, Pop's
March 15 – Chicago, IL, Vic Theater
March 17 – Milwaukee, WI, Turner Ballroom
March 18 – Minneapolis, MN, Varsity Theater
March 19 – Des Moines, IA, Val Air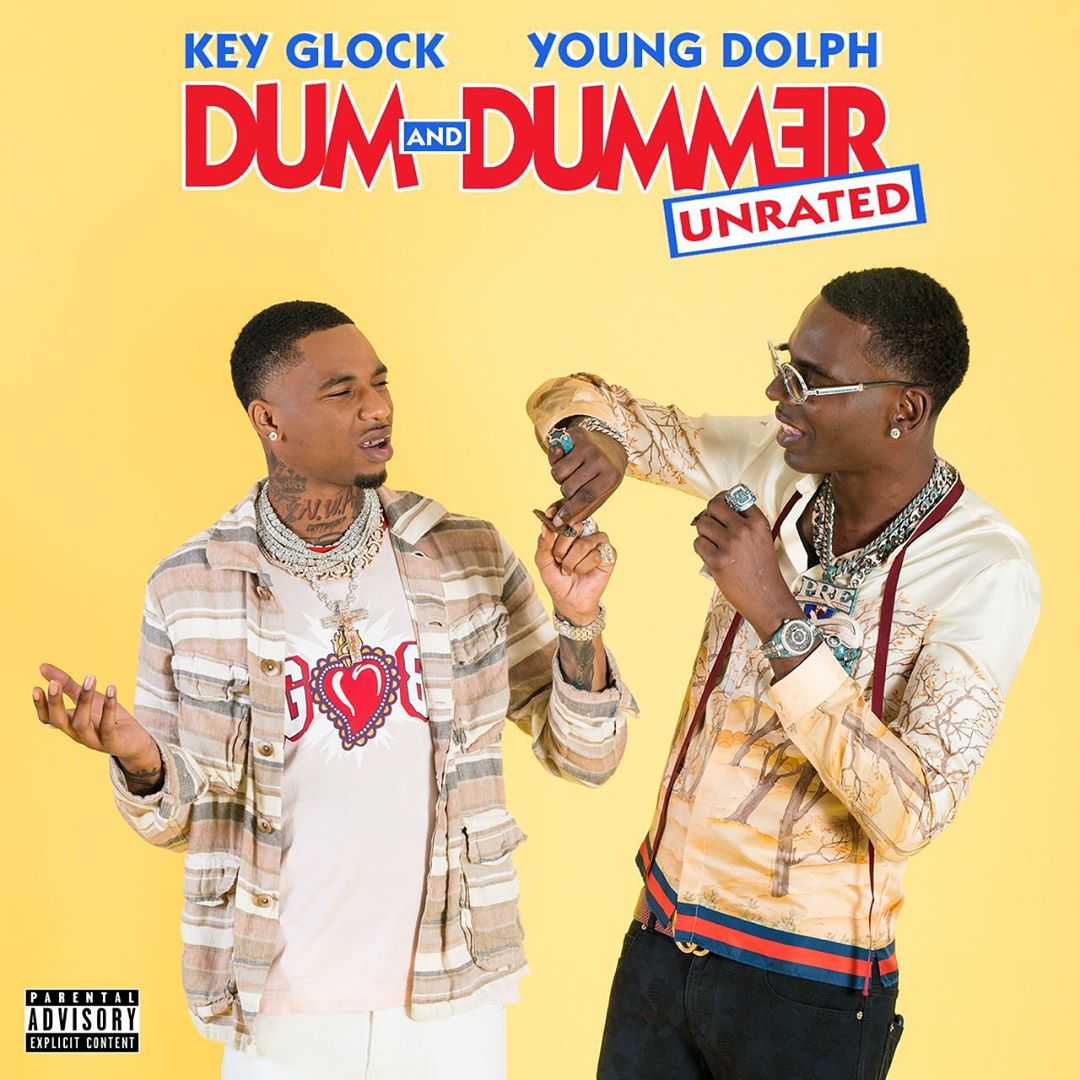 Please contact Michelle or Scott for more info.
---
Links:
twitter | facebook | soundcloud | youtube | instagram | official site | spotify
Bio, photos, music and more can be found at www.audibletreats.com/young-dolph / www.audibletreats.com/key-glock
Buy Tickets for "Young Dolph x Key Glock: No Rules Tour": http://www.Youngdolph.com/tour
"The Making of Dum & Dummer": https://www.youtube.com/watch?v=42uVeDnuaBU
"Back To Back": https://www.youtube.com/watch?v=WWozF4loq9U
"Water On Water On Water": http://www.youtube.com/watch?v=BM81wKOSpz8
"Dum & Dummer": https://www.youtube.com/watch?v=givz9WM8iW4
Dum & Dummer: https://empire.lnk.to/dummer
"Ill": https://www.youtube.com/watch?v=ZgEH6lUYy-E // http://vevo.ly/dkgJGC
"Baby Joker": http://www.youtube.com/watch?v=On9g7aqX9Xk / https://EMPIRE.lnk.to/babyjoker
Shop Young Dolph's capsule collection: https://www.youngdolphshop.com/