8.16.2019
Video: Young Dolph & Key Glock – "Water On Water On Water"
The PRE Duo Teleport From the Desert to the Ocean to a Cali Mansion in the High-Budget Video From the Billboard Top 10 Album Dum & Dummer
The Video:
Taking over the rap game with their blunt force lyricism and unrelenting freshness, Young Dolph and Key Glock set a new gold standard for independent rappers. Today, Dolph and Glock drop "Water On Water On Water," an epic new video packed with exotic locations and special effects. Echoing the unlimited-budget rap videos that dominated MTV in the early 2000s, the video, premiered by The FADER, finds Dolph & Glock taking a troupe of models to a shark-filled tank, racing camo-wrapped sports cars through desert plains, and bringing a zebra to a mansion party.
"The vibe of the video is hard," Dolph tells The FADER. "The chorus, 'Came outside today / water on water on water' is like I'm saying 'I came outside and flexed millions of dollars of jewelry.' I told the director that I needed to include these things in the video: a big water scene, all of my cars, so we made sure the new G-Wagon was in there, and I wanted a zebra in it. And I've always got to highlight beautiful dark-skinned women. We filmed it a while ago but with all the special effects, it took a while to get it just right."
A skeletal, bass-heavy banger produced by Bandplay, "Water On Water On Water" is an ideal canvas for both emcees to showcase their outsized personalities and even bigger bankroll. "Water On Water On Water" is the latest video single from their Dum & Dummer collab album.
"It's one of my favorite songs off the tape," continues Dolph, "and it's also one of our fans' favorite songs and we can't wait for everyone else to see it."
Staying several steps ahead of the competition with sharp business acumen and an unshakeable force of will, Young Dolph and Key Glock rose to prominence in defiance of the traditional label structure. Their first collaborative album, Dum & Dummer is a 22-track epic, powered by the infectious chemistry and playful rivalry between the two rappers and highlighted by the duo's punchy lyricism. Debuting at #8 on the Billboard 200, and featuring video singles like "Baby Joker" (12.4 million views on YouTube), "Ill" (8 million views), and the title track (1.4 million views), Dum & Dummer arrives via Paper Route EMPIRE.
Watch "Water On Water On Water": http://www.youtube.com/watch?v=BM81wKOSpz8
Buy/Stream Dum & Dummer: https://empire.lnk.to/dummer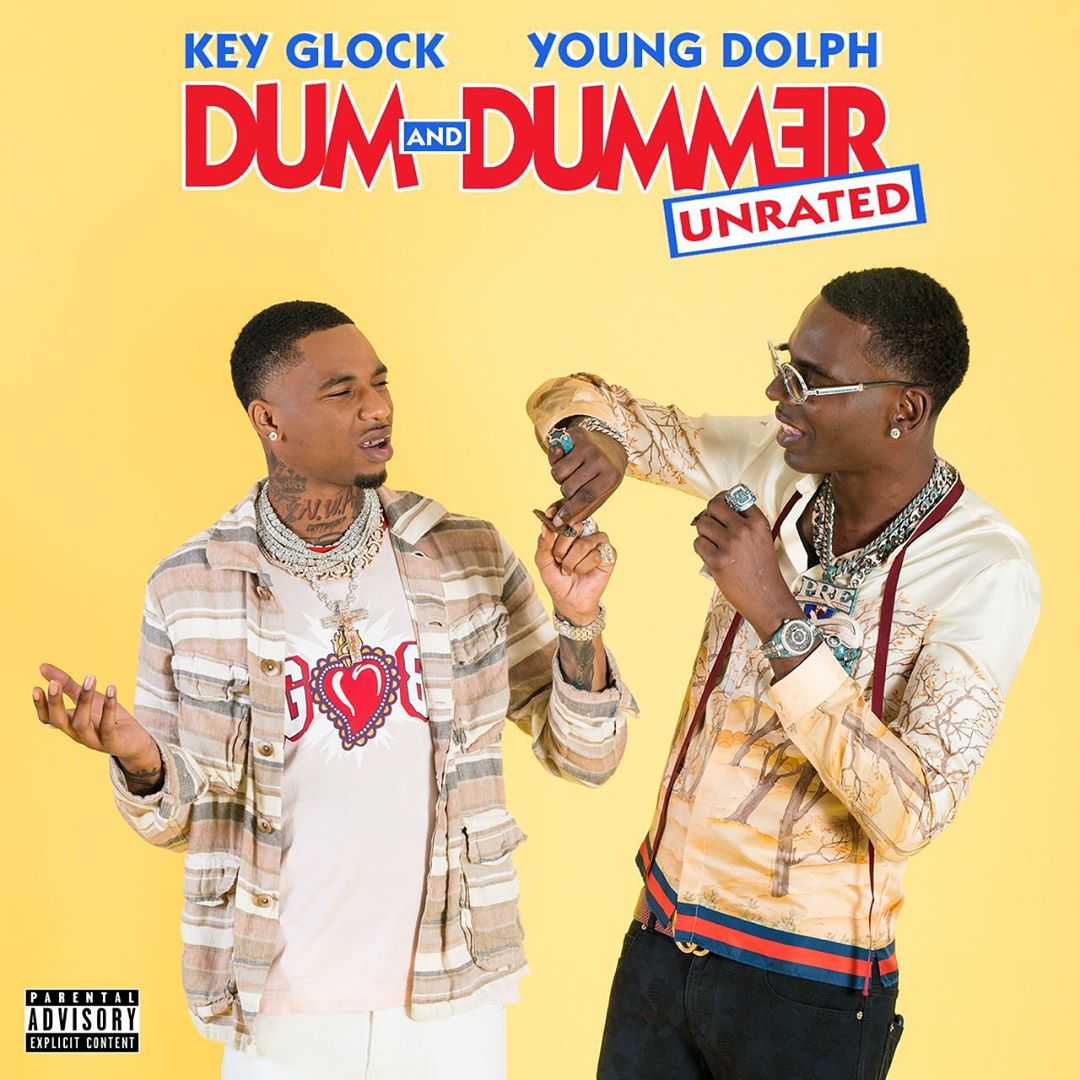 Dum & Dummer tracklist:
1. Ill
2. If I Ever
3. 1 Hell of a Life
4. Summo' (Young Dolph Solo)
5. Blac Loccs
6. Like Key (Key Glock Solo)
7. Back to Back
8. It Feel Different (Young Dolph Solo)
9. Baby Joker
10. Juicy (Young Dolph Solo)
11. Water on Water on Water
12. Guess What? (Key Glock Solo)
13. Reflection
14. Chill (Young Dolph Solo)
15. Everybody Know
16. Pride (Key Glock Solo)
17. Monster (Key Glock Solo)
18. Monster (Key Glock Solo)
19. Cutthroat Committee
20. What's Wrong (Key Glock Solo)
21. Crashin' Out (Young Dolph Solo)
22. Dum & Dummer
Please contact Michelle or Scott for more info.
---
Links:
twitter | facebook | soundcloud | youtube | instagram | official site | spotify
Bio, photos, music and more can be found at www.audibletreats.com/young-dolph / www.audibletreats.com/key-glock
"Water On Water On Water": http://www.youtube.com/watch?v=BM81wKOSpz8
"Dum & Dummer": https://www.youtube.com/watch?v=givz9WM8iW4
Dum & Dummer: https://empire.lnk.to/dummer
"Ill": https://www.youtube.com/watch?v=ZgEH6lUYy-E // http://vevo.ly/dkgJGC
"Baby Joker": http://www.youtube.com/watch?v=On9g7aqX9Xk / https://EMPIRE.lnk.to/babyjoker
Shop Young Dolph's capsule collection: https://www.youngdolphshop.com/