Young Dolph & Key Glock Drop Dum & Dummer, a 22-Track Collaborative Project, Available Everywhere via Paper Route EMPIRE
The Two Independent Superstars Head to the Hollywood Hills in the Video for "Ill," a Highlight from the Project
7.26.2019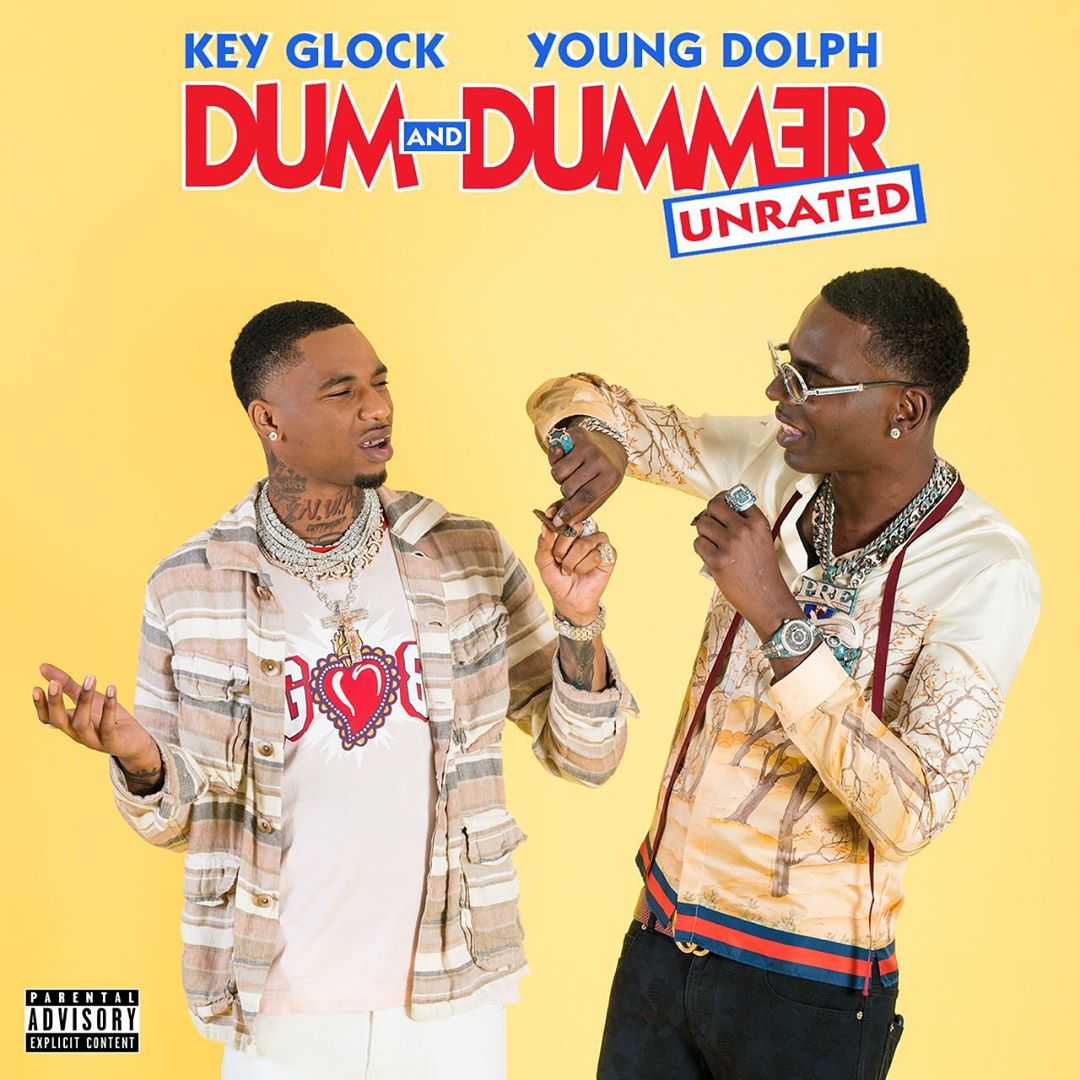 The Announcement + Video:
Staying several steps ahead of the competition with sharp business acumen and an unshakeable force of will, Young Dolph and Key Glock rose to prominence in defiance of the traditional label structure. Joining forces for their first full-length collaborative project, Dolph and Glock share Dum & Dummer. Swapping bars atop state-of-the-art trap production from Bandplay, the two emcees have an infectious chemistry and a playful rivalry, creating a tangible electricity that powers the project. Comprised of 11 tag-team tracks and several solo showcases for each emcee, including Dolph's recent street hit "Crashin' Out,"Dum & Dummer releases via Paper Route EMPIRE.
Along with Dum & Dummer, Young Dolph and Key Glock share "Ill," a video for the album's opening track. Trading forceful flexes over dramatic piano and crisp handclaps, Dolph and Glock demonstrate their rhyming prowess with emphatic and declarative bars: "I'm so cold I have your nose runnin'," quips Glock. In the video, Dolph and Glock shine from head-to-toe in a Hollywood mansion, as the camera follows their every move with an ambitious tracking shot that encompasses the entire first half of the video. The follow-up to last week's video for "Baby Joker" (5.8 million views), "Ill" earned more than 1 million views in its first 24 hours of release.
Buy/Stream Dum & Dummer: https://empire.lnk.to/dummer
Watch "Ill": https://www.youtube.com/watch?v=ZgEH6lUYy-E // http://vevo.ly/dkgJGC
Dum & Dummer tracklist:
1. Ill
2. If I Ever
3. 1 Hell of a Life
4. Summo' (Young Dolph Solo)
5. Blac Loccs
6. Like Key (Key Glock Solo)
7. Back to Back
8. It Feel Different (Young Dolph Solo)
9. Baby Joker
10. Juicy (Young Dolph Solo)
11. Water on Water on Water
12. Guess What? (Key Glock Solo)
13. Reflection
14. Chill (Young Dolph Solo)
15. Everybody Know
16. Pride (Key Glock Solo)
17. Monster (Key Glock Solo)
18. Monster (Key Glock Solo)
19. Cutthroat Committee
20. What's Wrong (Key Glock Solo)
21. Crashin' Out (Young Dolph Solo)
22. Dum & Dummer
Please contact Michelle or Scott for more info.
Paper Route EMPIRE Background
Rising out of Memphis to become one of the South's pre-eminent rap labels, Paper Route EMPIRE embodies the independent hustle. Home to superstar Young Dolph, heatseeker Key Glock, and Tennessee-born upstarts like Jay Fizzle, PRE entered into a distribution partnership with San Francisco-based music company EMPIRE to provide a nationwide platform for local talent. Generating hundreds of millions of streams in 2018 alone with albums such as Young Dolph's Role Model, which peaked at #15 on the Billboard 200, and Key Glock's Glock Bond and Glockoma, Paper Route EMPIRE is making a major impact as an indie label, and will only grow stronger in the future.
---
Links:
twitter | facebook | soundcloud | youtube | instagram | official site | spotify
Bio, photos, music and more can be found at www.audibletreats.com/young-dolph / www.audibletreats.com/key-glock
Dum & Dummer: https://empire.lnk.to/dummer
"Ill": https://www.youtube.com/watch?v=ZgEH6lUYy-E // http://vevo.ly/dkgJGC
"Baby Joker": http://www.youtube.com/watch?v=On9g7aqX9Xk / https://EMPIRE.lnk.to/babyjoker
Shop Young Dolph's capsule collection: https://www.youngdolphshop.com/