5.26.2021
Audio: wifisfuneral – "CC Demon" (Prod. by JetsonMade)
The 24-Year-Old Florida Rapper Prepares to Release Smoking Mirrors, a New EP, This Friday via Alamo Records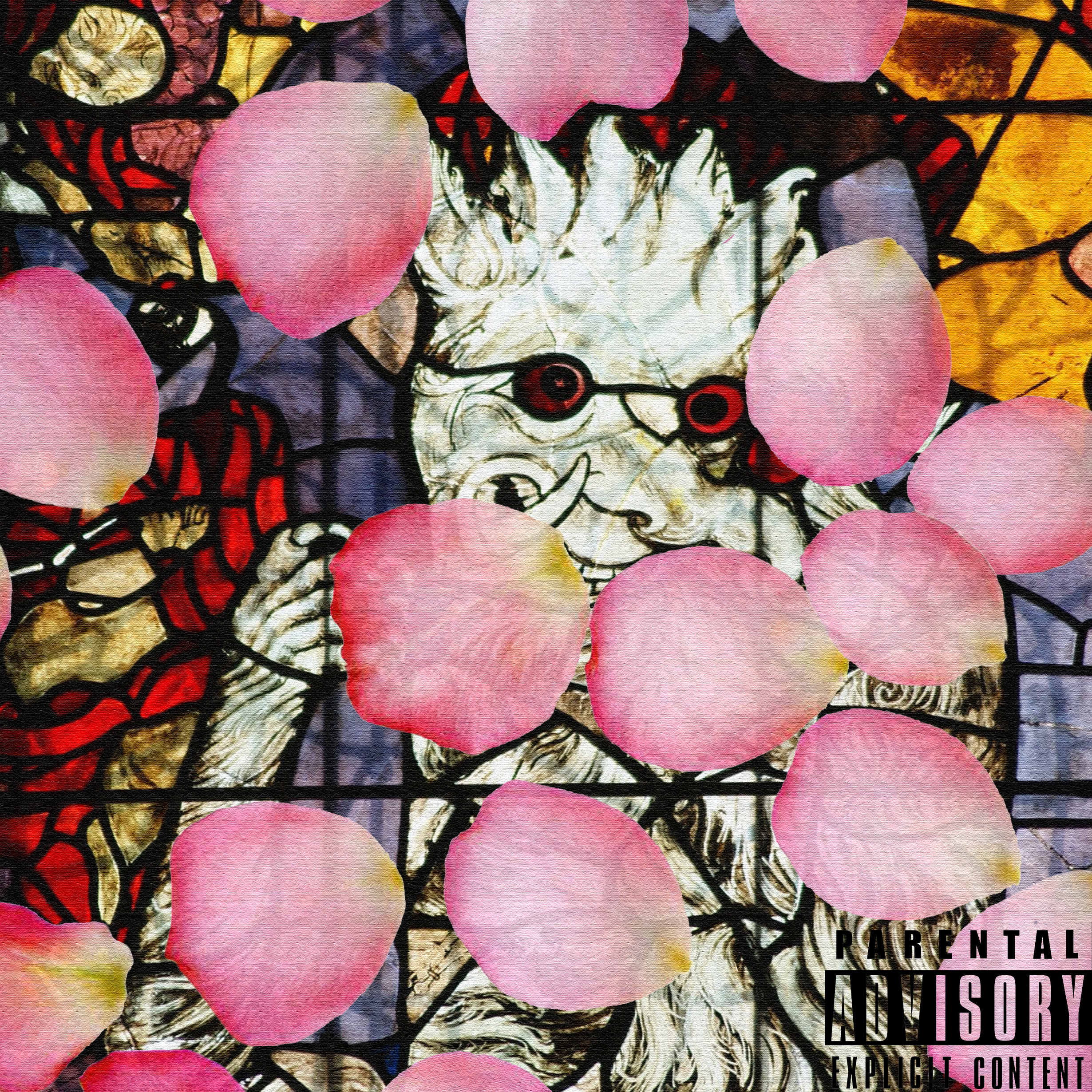 Critical Praise:
"[wifisfuneral] displays an impressive array of verbal acrobatics, showing off masterful breath control and a rapid fire flow."  – Pitchfork
"He's synthesized the regionless, borderless world of the internet age from which he takes his name, while lacing it with a narcotically addictive flow and a distinct ear for melody that's allowed him to develop while others stagnate." – NOISEY
"The young rapper has a wide range of skills, from agile raps and bass-heavy tracks to dark and moody slow-burners, and his unpredictability is part of his appeal" – Pigeons & Planes
The Song:
He's a willing experimenter and a connoisseur of bass-heavy instrumentals, but wifisfuneral is a natural emcee at heart. Flexing his lyrical muscles over a beat from JetsonMade, wifi shares "CC Demon," his new single. Working his auto-tuned flow atop Jetson's trademark trampoline 808s, wifi falls into a toxic relationship, giving into attraction and plunging headfirst into his latest affair without dwelling on the potential consequences: "I was lost in the past, finding you was a mission," says wifi. "CC Demon" is the latest single from Smoking Mirrors, wifi's upcoming EP, following "Where I'm Going" and its haunting music video.
The follow-up to his acclaimed 2020 project PAIN?, the Smoking Mirrors EP is a wavy and tuneful trip into wifi's mind, confronting his demons head on. The EP juxtaposes wifi's dark night of the soul ruminations with in-depth examinations of wifi's romantic entanglements, delivered in twisty, melodic flows. A speaker-knocking blend of his old and new styles, the 7-track Smoking Mirrors releases this Friday, May 28th, via Alamo Records.
In 2020, wifisfuneral's new album PAIN? introduced the world to a new side of the rapper, integrating auto-tuned singing into his cerebral blend of hip-hop. PAIN? is home to several well-received singles, including the Smoove'L-featuring "Ocean" and the Stereogum-praised lo-fi pop gem "Lost In Time" ft. Coi Leray. In late 2020, wifi showcased certain album highlights with live performance videos, including clips for ride-or-die lead single "End Of Story" and playalistic cautionary tale "Guy Like Me." The album was praised by Stereogum, XXL, HotNewHipHop, Lyrical Lemonade, and more. With Smoking Mirrors, wifi takes the next step in his artistic progression, proving the versatility of his newfound style. Stay tuned for more.
Buy/Stream "CC Demon" (Prod. by JetsonMade): http://SmartURL.it/CCDemon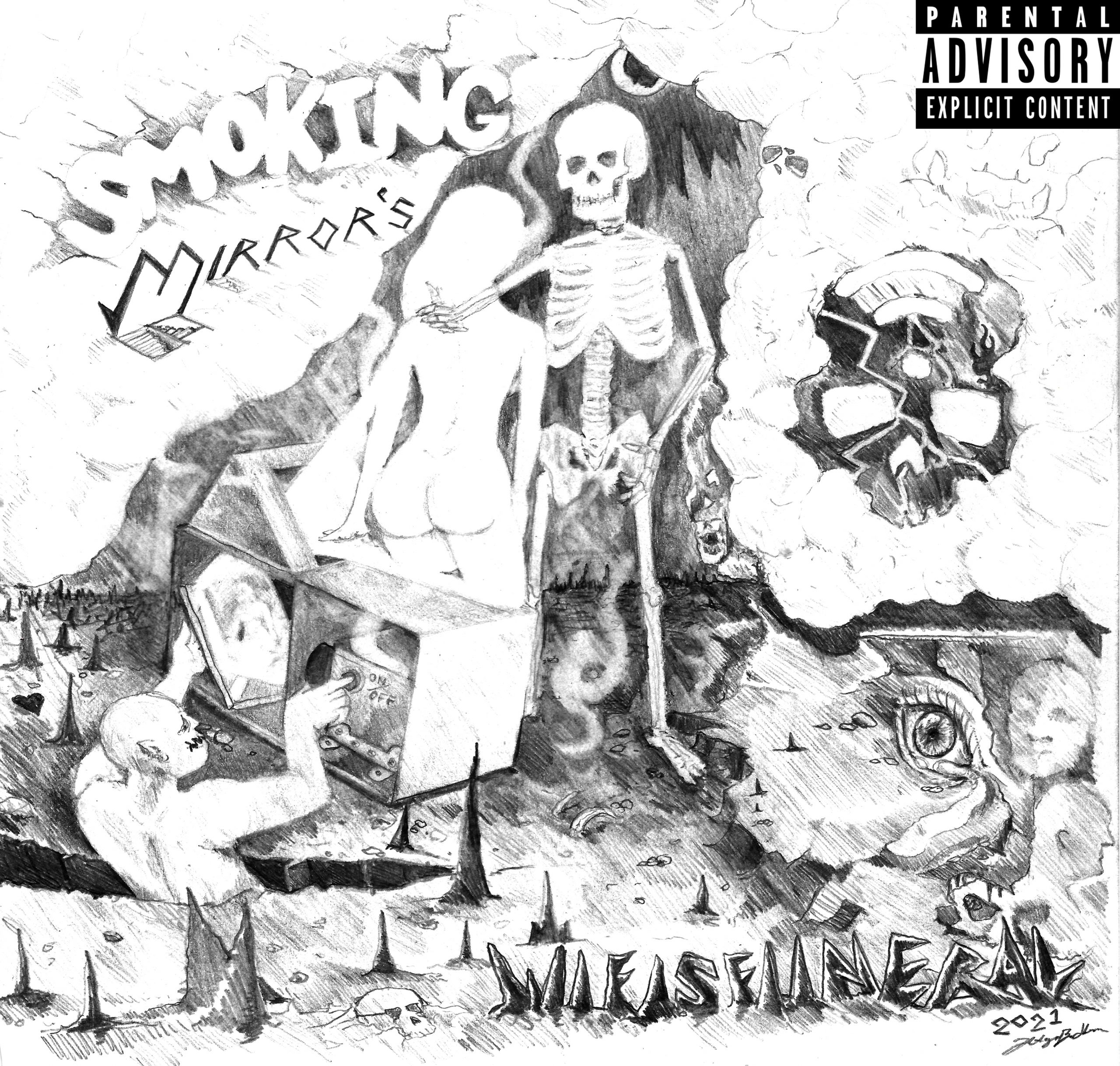 Please contact Michelle for more info.
The Background:
24-year-old South Florida rapper wifisfuneral has taken his dark sonics, mature-beyond-his-years lyrics, and trunk rattling bass from the streets of Palm Beach to the world, amassing over 1.7 million monthly listeners on Spotify and over 700,000 followers on various social media platforms. wifisfuneral's growth has been organic and cult-like, with his fans spreading his music like wildfire with each and every release. With virtually zero promotion other than his social media presence, wifisfuneral's independent projects Black Heart Revenge (May 27th, 2016) and When Hell Falls (January 27, 2017) reached #69 and #17 on the iTunes hip-hop charts respectively, resulting in a label deal with Alamo and Interscope Records. His major label debut mixtape, Boy Who Cried Wolf, received critical acclaim, with two of the tracks earning placement in the Spotify's coveted Most Necessary playlist. His latest mixtape, Ethernet, was released in June 2018 via Alamo Records. In 2018, wifisfuneral was officially named to the XXL Freshman List and reached #1 on YouTube's trending chart. In 2019, wifi headlined two nationwide tours, released two follow-up EPs to Ethernet, and collaborated with Robb Bank$ on the Conn3ct3d project.
---
Links:
official site | soundcloud | twitter | instagram | tumblr | spotify
Bio, photos, music, and more for wifisfuneral can be found at www.audibletreats.com/wifisfuneral
"CC Demon" (Prod. by JetsonMade): http://smarturl.it/CCDemon
"Where I'm Going": http://smarturl.it/WhereImGoingWifi / http://youtube.com/watch?v=TD-1PNqJ6JU
"Back Track (Intro)": https://soundcloud.com/wifisfuneral/wifisfuneral-nvbeel-back-track-intro
"All In": https://youtu.be/UlQLwCwa_rI
"Back Ache": https://youtu.be/f7xcZY0WWNY
PAIN?: http://smarturl.it/PainWifisfuneral
"Lost In Time" ft. Coi Leray: http://smarturl.it/LostInTimeWifi / https://www.youtube.com/watch?v=hW40drW8uMI
"Ocean": http://smarturl.it/OceanWifisfuneral
"End Of Story": http://smarturl.it/EndOfStory / https://www.youtube.com/watch?v=P2imgkFvqU4