7.7.2020
wifisfuneral Switches Up His Style for PAIN?, His New Project, Arriving This Summer via Alamo Records
The Florida Native Examines a Passionate Relationship in New Single "End Of Story"
The First Single From From the 23-Year-Old Rapper's Upcoming Project Showcases a Fully-Developed Sense of Melody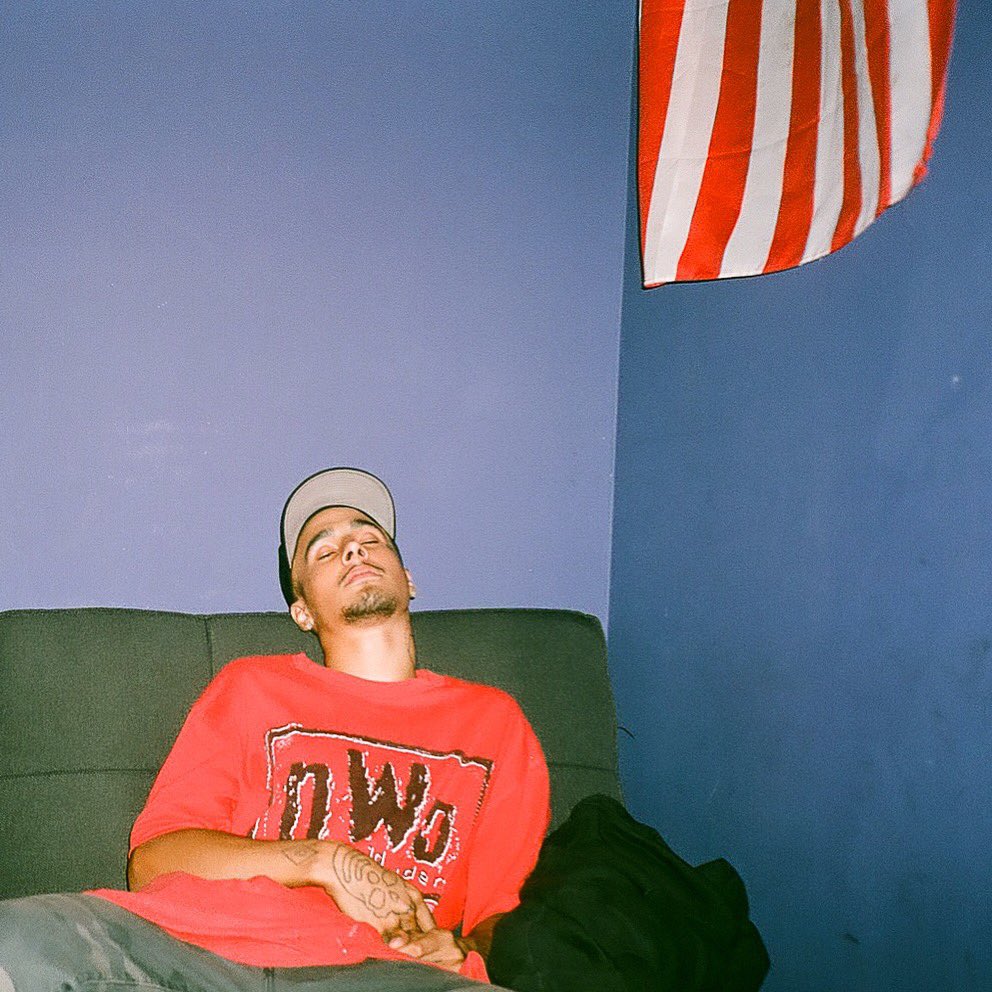 Critical Praise:
"[wifisfuneral] displays an impressive array of verbal acrobatics, showing off masterful breath control and a rapid fire flow."  – Pitchfork
"He's synthesized the regionless, borderless world of the internet age from which he takes his name, while lacing it with a narcotically addictive flow and a distinct ear for melody that's allowed him to develop while others stagnate." – NOISEY
"The young rapper has a wide range of skills, from agile raps and bass-heavy tracks to dark and moody slow-burners, and his unpredictability is part of his appeal" – Pigeons & Planes
The Announcement:
He made his name with tight technical rhymes, but wifisfuneral is ready to show off another side of his artistry. Preparing his first new project of 2020, wifi announces PAIN?, his upcoming project. Though previous tracks found wifi experimenting with auto-tune, including fan favorite single "Run," PAIN? proves that wifi has fully integrated melody into his cerebral songwriting. The new project finds the 23-year-old rapper crafting infectious hooks and expressing the deeply-felt emotion evoked in his lyrics.
Today, wifi shares "End Of Story," the first single from the upcoming project. Displaying his singing chops atop a percussive trap instrumental, wifi takes a break from his inward examinations to celebrate a loving relationship, declaring his intentions to stay with his significant other forever: "Girl, you more than just a lover, you my bestie."
"End Of Story" is wifi's latest solo single of 2020, following the dark and metallic "ColdAsIce," released in March (475k Spotify streams) and the Cris Dinero-produced "idk." Earlier this year, he teamed up with veteran rock band Buckcherry to update their 2006 hit "Crazy B*tch," and appeared on "Beretta," a hit single by wifi's fellow Floridian $not (15 million Spotify streams). PAIN? is the follow-up to the Ethernet series, comprised of albums Ethernet, Ethernet 2, and most recently EV3RYTHING SUCKS, wifi's December 2019 EP, which featured appearances from YBN Nahmir and Ratchet Roach.
Stay tuned for PAIN?, coming this summer via Alamo Records.
Buy/Stream "End Of Story": http://smarturl.it/EndOfStory
Please contact Michelle and Kerry for more info.
The Background:
23-year-old South Florida rapper wifisfuneral has taken his dark sonics, mature-beyond-his-years lyrics, and trunk rattling bass from the streets of Palm Beach to the world, amassing over 1.7 million monthly listeners on Spotify and over 700,000 followers on various social media platforms. wifisfuneral's growth has been organic and cult-like, with his fans spreading his music like wildfire with each and every release. With virtually zero promotion other than his social media presence, wifisfuneral's independent projects Black Heart Revenge (May 27th, 2016) and When Hell Falls (January 27, 2017) reached #69 and #17 on the iTunes hip-hop charts respectively, resulting in a label deal with Alamo and Interscope Records. His major label debut mixtape, Boy Who Cried Wolf, received critical acclaim, with two of the tracks earning placement in the Spotify's coveted Most Necessary playlist. His latest mixtape, Ethernet, was released in June 2018 via Alamo Records. In 2018, wifisfuneral was officially named to the XXL Freshman List and reached #1 on YouTube's trending chart. In 2019, wifi headlined two nationwide tours, released two follow-up EPs to Ethernet, and collaborated with Robb Bank$ on the Conn3ct3d project.
---
Links:
official site | soundcloud | twitter | instagram | tumblr | spotify
Bio, photos, music, and more for wifisfuneral can be found at www.audibletreats.com/wifisfuneral
"End Of Story": http://smarturl.it/EndOfStory
"idk": https://soundcloud.com/wifisfuneral/idk-prod-cris-dinero
"All Bones": https://youtu.be/IHa63es_PyI
"It's a Bird! It's a Plane!" ft. Ratchet Roach: https://www.youtube.com/watch?v=Z2I02ZG3iqQ
"What You Made Me": https://www.youtube.com/watch?v=1hEn4ZT6QXU
EV3RYTHING SUCKS EP: http://smarturl.it/ev3rythingsucks
"Split": https://youtu.be/XGiDoQOKtSg
"Peace Sign" ft. YBN Nahmir: http://smarturl.it/wifipeacesign
Ethernet 2: https://smarturl.it/ethernet2
"Alone As A Facetat": https://youtu.be/9t2a0gp5g5E
"run?": http://smarturl.it/run
Conn3ct3d: https://soundcloud.com/wifisfuneral/sets/conn3ct3d
Ethernet : Soundcloud | Spotify | iTunes