3.27.2020
Video: TrenchMobb – "Invest"
Crewmembers JR007 and TMB Spazz Share Prudent Tips to Grow Your Bankroll in Their Latest Video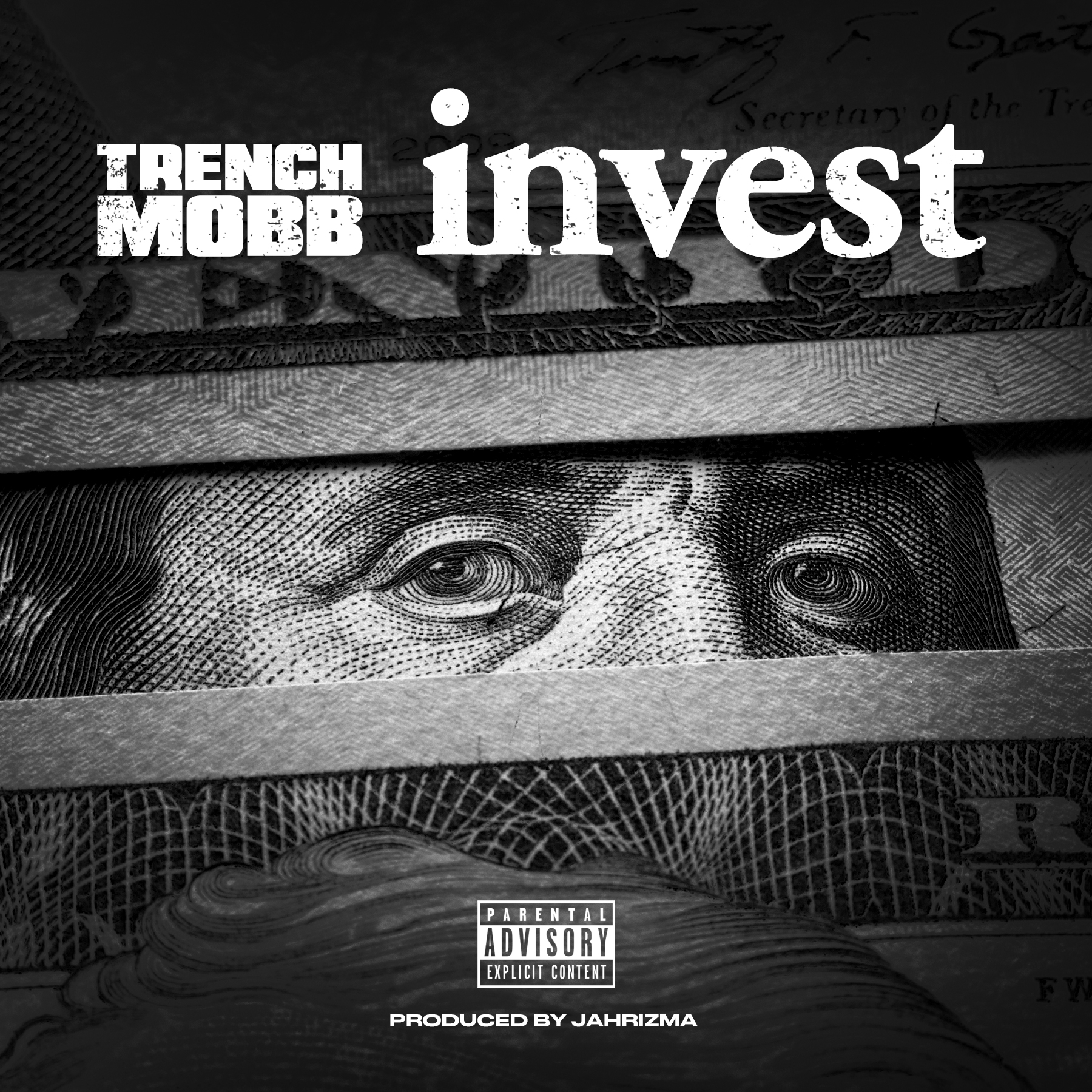 Critical Praise for TrenchMobb:
"TrenchMobb is guaranteed to turn the crowd all the way up." – Earmilk
"TrenchMobb is a group from Chicago, Illinois, that is quickly rising the ranks in their City." – RESPECT Mag
The Video:
Offering a complementary mix of styles and an electric group chemistry, TrenchMobb is the rap collective that has Chicago buzzing. Today, the mixed-ethnic crew from the city's West Side flex their melody might on "Invest," their new video single. A high-energy ode to incrementally increasing your bankroll, "Invest" benefits from infectious melodies from JR007, who provides the fast-talking hook, and TMB Spazz, whose auto-tuned flow adds color to his flex-heavy rhymes. In the video, the two rappers take brand new sports cars (a Lexus and a 'Vette, to be precise) to a chalet in the suburbs, where they enjoy themselves with a crew of models who love their music (their favorite song: "Very Far").
Building up a massive local following with their turnt live performances, TrenchMobb represents an evolution in the city's Post-drill street sound. Influenced by melodic maestros like Drake, Chief Keef, and Lil Durk, the group comprised of JR007, TMB Spazz, and Lil Jaydoe, started making videos in their neighborhood of Austin in 2018, reaching an audience with their bright hooks and dark subject matter. The group is a massive draw on YouTube, earning millions of views on hits like "2 Of Everything" (5.9 million views) and "All Types" (3.6 million views). Since then, the group has persevered amidst great adversity, including the tragic loss of original group member Sosa Corleone. Last year, the group shared the successful TMBG4L mixtape, which featured street hits like "Tweakers" and "Very Far." The group members often branch out and drop solo cuts to show off their individual styles–most recently, JR007 shared "Can I Vent," which has 93k views in less than two weeks of release.
Stay tuned for much more from TrenchMobb in the near future, including a full-length follow-up to TMBG4L hitting stores in Spring 2020 via EMPIRE.
Watch "Invest": https://youtu.be/26i0jCjLevU
Buy/Stream "Invest": https://empire.ffm.to/trenchmobb_invest
Please contact Michelle or Erin if interested in talking with TrenchMobb.
TrenchMobb Background:
"You don't really see Blacks and Latinos working together; that's what's special about us," notes TrenchMobb member Spazz. "We're showing the world that we can do this together, as opposed to just one culture at a time." In a divisive world, a family-minded Rap group from Chicago's West Side is a testament of unity, diversity, and positivity. Bandmate JR007 adds, "We're all together, the Blacks, Hispanics, and white people." Led by JR, Spazz, and Lil Jaydoe, this DIY group of artists with Colombian, Mexican, Puerto Rican, and Black heritage based in the Austin section of the city has nearly a dozen videos with views in the millions. Now partnered with EMPIRE, the collective is gearing up for its full-length debut in the spring of 2020.
EMPIRE Background:
Founded in 2010 by San Francisco native Ghazi Shami, EMPIRE has experienced immense growth through their innovative approach to independent label, distribution and publishing services. With their focus on early stage artist development, the San Francisco based company has been instrumental in launching the careers of multi-platinum, Grammy Award winning artists such as Kendrick Lamar, Cardi B, DRAM and Anderson. Paak. In 2019, the independent EMPIRE continues to make a major impact, with smash hits and new music from Snoop Dogg, Iggy Azalea, XXXTentacion, Young Dolph, The Free Nationals, and more.
---
Links:
official site | instagram | youtube | spotify
JR007: instagram
Lil Jaydoe: instagram
TMB Spazz: instagram
"Invest": https://youtu.be/26i0jCjLevU
"Tweakers": https://www.youtube.com/watch?v=NvYj5idO4_Y
"Very Far": https://www.youtube.com/watch?v=eWKKvZSllx0
"Caught Up In My Sins": https://www.youtube.com/watch?v=kbKITgZ9uls