11.12.2020
TisaKorean Announces Wasteland., His Next Album, Coming 12/4 via Ultra Records
The Houston Dance-Rap Titan Teams with Father & YehMe2 for the Twerk-Happy "Rocky Road" Video
The Houston Native's Upcoming Album Will Feature "The Mop" and Recent Single "Do You Know (Wifi Password)/Bounce," Which is Now Available On Streaming Services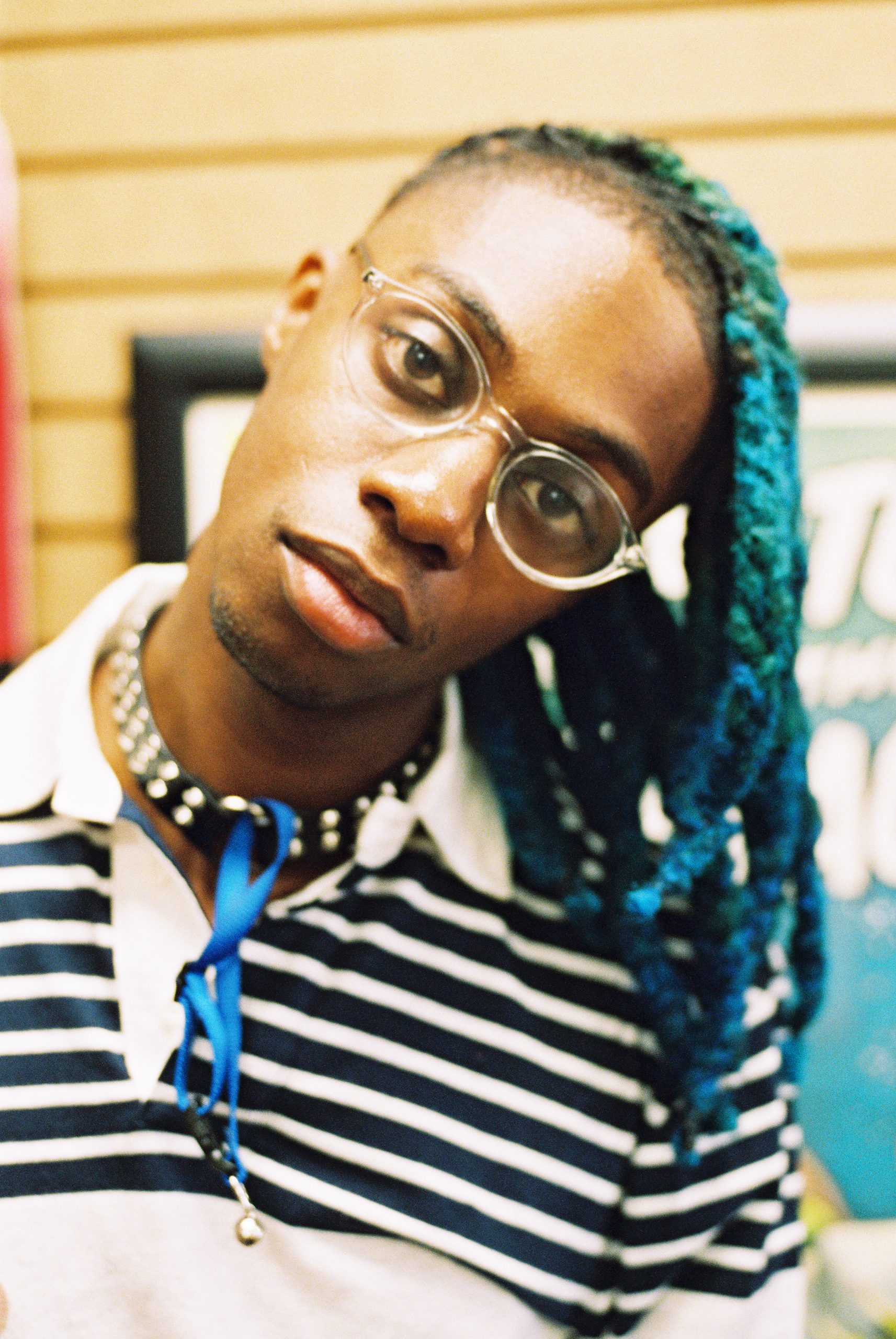 Critical Praise:
"The Houston artist is taking Texas dance rap to new, and much weirder, heights." – The FADER
"TisaKorean's Lunatic Dance Rap Is Made for More Than Just Memes" – SPIN
"With its tinny mix, infectious chant raps, and Fruity Loops-style beats, this Texas dance rap king's debut has a refreshingly unforced charm." – Pitchfork
"Tisakorean is in the future. Need proof? Watch one of his Aeropostale and Sperry wearing freestyle rap Instagram videos. In the last year, Tisakorean has become the king of Texas dance rap." – Pitchfork
The Announcement:
Spreading joy with his boisterous bars and carefully choreographed moves, TisaKorean is on the cusp of starting a dance rap revolution. Today, the Houston native announces Wasteland., his next album. The upcoming album will host "The Mop," a collab with Kblast and Huncho Da Rockstar that generated over 40 million streams and inspired one of the first viral dances of the young decade, and  "iRock (Sippin On Dat Ciroc)," a thumping Texas trap slapper with an appearance from Kblast. Featuring additional appearances from Father and former Flosstradamus DJ YehMe2, Wasteland. arrives December 4th via Ultra Records.
Along with the album announcement, Tisa shares the raunchy new video for "Rocky Road," an EDM-flavored bouncer with contributions from Father and YehMe2. Built around rickety percussion and subterranean bass from YehMe2, "Rocky Road" juxtaposes Tisa's rubbery double entendres with Father's cucumber-cool rasp. In the video, the two emcees take their Jeep through a drive-thru strip club as they encourage the employees to bounce to the propulsive beat.
Wasteland. will also host  "Did You Know (Wifi Password)/Bounce," a downtempo Texas trap banger, that officially releases on all DSPs today. A Pitchfork-approved banger that earned the attention of Chance The Rapper, "Did You Know" proves that TisaKorean's music is compulsively danceable, even when he turns down the tempo. The music video for "Did You Know (Wifi Password)/Bounce" has over 185k YouTube views since its mid-October release.
With notable fans including Chance The Rapper, LeBron James, Lil Uzi Vert, James Harden, Jonah Hill, Marshmello, Diplo, and more, TisaKorean is primed to bring his positive energy to a bigger audience with Wasteland. Stay tuned for more.
Watch "Rocky Road" ft. Father & YehMe2: https://youtu.be/kj3gQl1slno
Buy/Stream "Did You Know (Wifi Password)/Bounce": https://ffm.to/didyouknow
Buy/Stream "Rocky Road" ft. Father & YehMe2: https://ffm.to/rocky-road
Wasteland. Tracklist:
1. Baddies In My City
2. It'll Clap
3. Take A Shot
4. iRock (Sippin on Dat Ciroc) feat. Kblast
5. Rocky Road feat. Father & Yehme2
6. Fuck it Up
7. Friday Nite
8. Lean
9. Go
10.Baby Steps
11. Did you Know (Wifi Password)
12. Bate Onna Bo
13 . Sunset
14. The Mop feat. Kblast, Huncho Da Rockstar
Please contact Michelle or Kevin for more info.
The Background:
TisaKorean is an urban dance and rap artist notable for creating songs with immense cultural impact. In 2017, he spearheaded the "#thewoah" movement with his song "DIP," and in 2019 he gave us "The Mop," an infectious instructional dance record featuring his collective members Kblasst and Huncho Da Rockstar. In 2019, he signed a partnership with global brand Aeropostale, performed across Rolling Loud, Lyrical Lemonade and Fool's Gold stages, and inked a record deal with indie dance label Ultra Records.
---
Links:
instagram | spotify | soundcloud | youtube
"Rocky Road" ft. Father & YehMe2: https://ffm.to/rocky-road / https://youtu.be/kj3gQl1slno
"Did You Know (Wifi Password)/Bounce": https://www.youtube.com/watch?v=aCMhBjfc670
"iRock (Sippin On Dat Ciroc)" ft. Kblast: https://ffm.to/irock / https://youtu.be/tSarCkInRKs
"Bate Onna Bo": https://ffm.to/bateonaboat / https://youtu.be/wTyn2LUnpLU
"The Mop" (4B Remix): https://ffm.to/themop-4b
"The Mop" ft. Kblast & Huncho Da Rockstar: https://www.youtube.com/watch?v=Jj9i_C2lI90 / https://opposition.lnk.to/TheMop