10.30.2020
Audio: TisaKorean – "Rocky Road" ft. Father & YehMe2
The Houston Rapper Recruits Father & Producer YehMe2 to Give His Party-Positive Dance Rap a Fierce Electronic Edge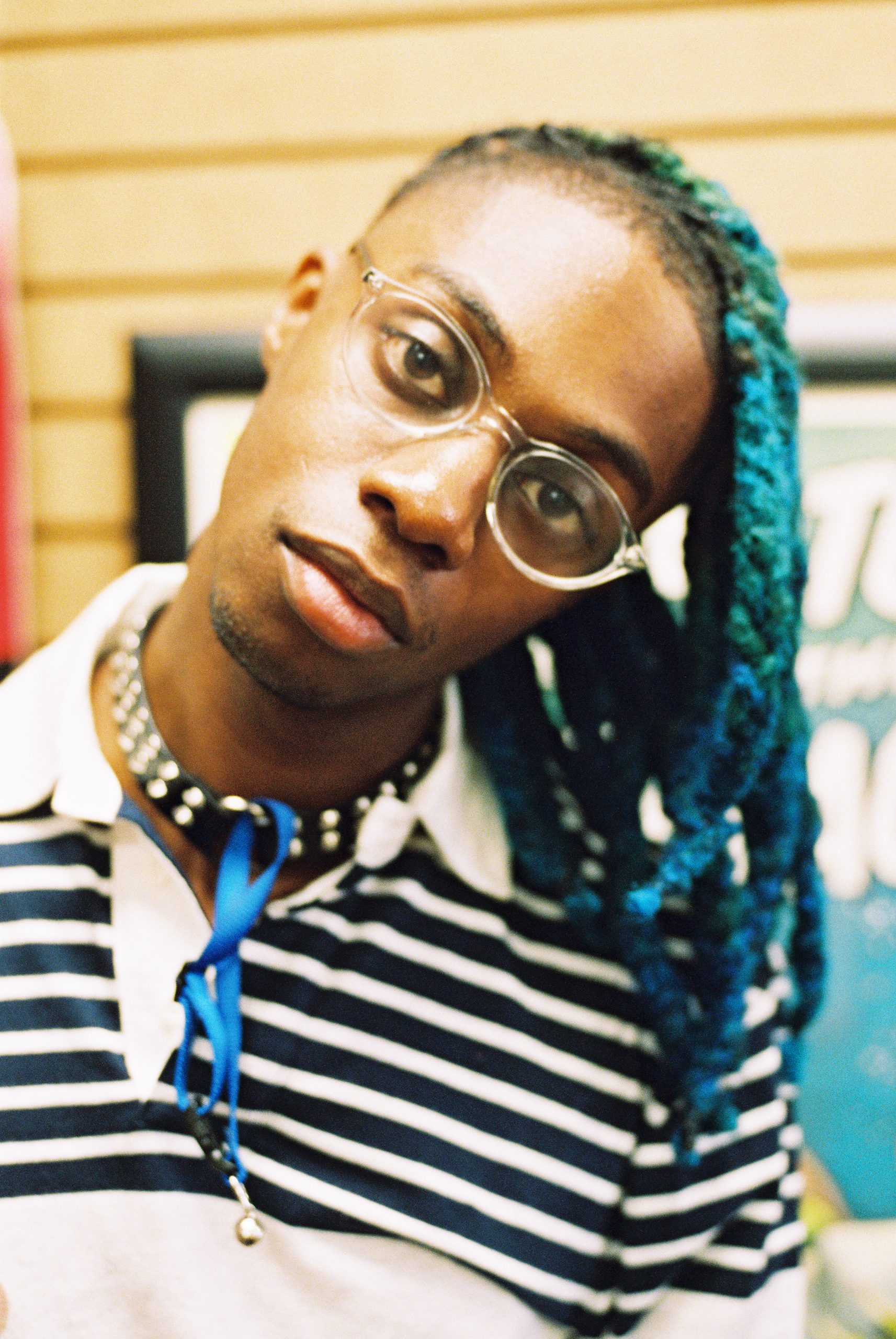 Critical Praise:
"The Houston artist is taking Texas dance rap to new, and much weirder, heights." – The FADER
"TisaKorean's Lunatic Dance Rap Is Made for More Than Just Memes" – SPIN
"With its tinny mix, infectious chant raps, and Fruity Loops-style beats, this Texas dance rap king's debut has a refreshingly unforced charm." – Pitchfork
"Tisakorean is in the future. Need proof? Watch one of his Aeropostale and Sperry wearing freestyle rap Instagram videos. In the last year, Tisakorean has become the king of Texas dance rap." – Pitchfork
The Song:
With a boundless energy and a relentless positivity, TisaKorean innately understands the relationship between hip-hop and dance. Adding an edge to his ambitious party-rap bounce, TisaKorean shares "Rocky Road," his latest single. Produced by YehMe2, formerly one half of popular DJ duo Flosstradamus, "Rocky Road" finds TisaKorean floating above rickety percussion and buzzsaw bass, offering down-n-dirty bars with his elastic flow. The song features a guest appearance from ATL underground king Father, whose soft-spoken witticisms provide the perfect counterpoint to Tisa's boisterous bars. Taking its title from a flavor of ice cream that mixes sweet and salty flavors, "Rocky Road" blends hip-hop and electronic sounds and adds a heaping dose of personality.
"Rocky Road….Let's go!!! I can't wait for everyone to hear this song as well as the all the new stuff I've been working on!" says TisaKorean.
"Tisa and Father killed this beat," says YehMe2. "The Rap Dad era has begun!"
The Houston native and Ultra Records signee has kept busy this fall, extending a breakout year with high-quality music videos. Tisa recently shared "Did You Know (Wifi Password)/Bounce," a Pitchfork-approved downtempo banger that earned the attention of Chance The Rapper. "Did You Know (Wifi Password)/Bounce" came hot on the heels of "iRock (Sippin On Dat Ciroc)," a thumping Texas trap slapper with an appearance from Kblast. TisaKorean and Kblast previously connected for "The Mop," TisaKorean's world-conquering rap hit. Also featuring Huncho Da Rockstar, "The Mop" became 2020's first viral dance craze, generating hundreds of thousands of video creations on TikTok, racking up over 35 million combined YouTube views, and earning the attention of celebrities like LeBron James, Lil Uzi Vert, James Harden, Jonah Hill, Marshmello, Diplo, and more.
The 25-year-old rapper is currently putting the finishing touches on a new project, set to come out later this year.
Buy/Stream "Rocky Road" ft. Father & YehMe2: https://ffm.to/rocky-road
Please contact Michelle or Kevin for more info.
The Background:
TisaKorean is an urban dance and rap artist notable for creating songs with immense cultural impact. In 2017, he spearheaded the "#thewoah" movement with his song "DIP," and in 2019 he gave us "The Mop," an infectious instructional dance record featuring his collective members Kblasst and Huncho Da Rockstar. In 2019, he signed a partnership with global brand Aeropostale, performed across Rolling Loud, Lyrical Lemonade and Fool's Gold stages, and inked a record deal with indie dance label Ultra Records.
---
Links:
instagram | spotify | soundcloud | youtube
"Rocky Road" ft. Father & YehMe2: https://ffm.to/rocky-road
"Did You Know (Wifi Password)/Bounce": https://www.youtube.com/watch?v=aCMhBjfc670
"iRock (Sippin On Dat Ciroc)" ft. Kblast: https://ffm.to/irock / https://youtu.be/tSarCkInRKs
"Bate Onna Bo": https://ffm.to/bateonaboat / https://youtu.be/wTyn2LUnpLU
"The Mop" (4B Remix): https://ffm.to/themop-4b
"The Mop" ft. Kblast & Huncho Da Rockstar: https://www.youtube.com/watch?v=Jj9i_C2lI90 / https://opposition.lnk.to/TheMop