9.15.2021
TikTok Treats, Week of September 13th
Drake Extends His Reign, Kendrick Inspires a Universe of Memes, and Karol G, Cookiee Kawaii, and Beach House Return to Trending Status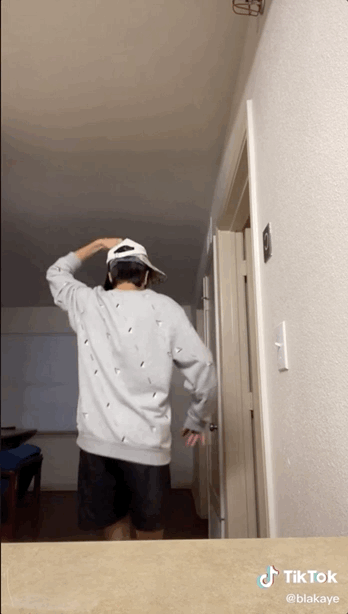 The News:
Each week, the TikTok Treats newsletter gives a snapshot of the state of music on TikTok, touching on trending hits, emerging artists, superstar moves, ascendant memes, and much more. The past week on TikTok brought plenty of high-wattage star power, with cross-continental collaborations, A-list rappers, and TikTok-native breakouts making noise. Check out what made TikTok tick this week:
11 songs from Drake's album Certified Lover Boy charted in the top 12 of the Billboard Hot 100, so it should be no surprise that his new music dominated TikTok as well. After the album's opening track "Champagne Poetry" (135k creations) inspired a romantic trend last week, TikTok creators quickly ran up the numbers on album highlights like "Way 2 Sexy" (270k+ creations), as Future's verse inspired users like Rico Nasty to create sincere, ironic, and dance-heavy interpretations of the song's theme. Another trending CLB hit was "Knife Talk" (35k+ creations), as creators (including cats and pilots) vibed with 21 Savage's deadpan menace. Lastly, the new hit "Girls Want Girls" (18.6k creations) has fans dwelling on Drake's toxicity, or using the song to speak for their uncertainty about staying in or going out.
Though Drake is in his imperial phase, another superstar is quietly making his presence felt on TikTok. After many months of silence, Kendrick Lamar has resurfaced with two new collaborations with Baby Keem, and each has inspired a budding universe of memes. The single "family ties" (10k+ video creations) has rap fans on TikTok using face filters and other transformative techniques to comment on his athletic, voice-changing verse (and his repeated use of the word brother) and his wild, arm-swinging dance moves (along with Baby Keem's "punch walk"). Since the release of Keem's new album The Melodic Blue, fans (including Anthony Fantano aka @theneedletok) have latched onto Kendrick's bizarrely compelling "Top of the mornin'" refrain on "range brothers" (over 10k video creations on multiple sounds), another Keem/Kendrick tag-team, as they dance with their baseball caps, create wild choreography, send repetitive texts, and comment on Kendrick's footnote-like ad-libs.
Already popular on their own, unlikely collaborators BTS and Coldplay are causing a buzz in the TikTok community. The K-Pop favorites teamed up with the British rock legends to preview their new song "My Universe," on their respective TikTok accounts. The previewed track has since caught fire, inspiring over 26K+ creations on the platform in just its first day of release. In most creations, fans express their anticipation of the release using the text-on-screen feature and share their fan-cam compilation videos. Other creations see creators using the pre-released audio to show off their art skills, test out experiments, and share their appreciation for fall fashion.
As TikTok celebrates Latinx Heritage Month, the TikTok community is celebrating everything #LatinxCreated with Karol G's mellow melodic ballad "Ocean" (878k creations).Taking inspiration from Karol's emotional lyrics over the soft piano instrumental, users share photos and videos of their loved ones, capture sweet moments of their children, and share their thoughts on being heartbroken. Creators also share footage of their favorite live performances of the Latin superstar singing "Ocean."
Music lovers on TikTok love to spot samples, and now a song sampled in a previously-trending track is gaining some traction of its own. The song is "Silver Soul," (39K+ creations) a 2010 ballad by indie darlings Beach House, also known as the sampled track in Kendrick Lamar's  2012 hit "Money Trees," which trended late last year. The epitome of dream pop, the Beach House track's allure comes from its wistful vibes and psychedelic feel, sparking a host of videos in which creators use the text-on-screen feature to relay stories of the origins of their parents' relationships. While some creators' parents met and became high school sweethearts, others met through hilarious failures of caretaking. Other stories show that even with a one in a million chance, one should always expect the unexpected.
An artist who exists at the intersection of electronic music and hip-hop, Cookiee Kawaii is no stranger to having her music take off on TikTok. She went viral on the app with her song "Vibe" (1.3M+ creations) inspiring a dance in the early months of 2020. The New Jersey native is continuing to shine a light on her local "Jersey club" scene with her new track "Violin," which mixes "Jersey club" signature breakbeats and fast tempo with classical violin. Garnering over 87K creations on the platform form so far, TikTok creators are using the song to showing off their dogs' athletic tricks, expressing happiness due to their newfound freedom, or staying true to the song's vibe and demonstrating the various ways people make it through a night of clubbing in heels.
Check TikTok's newsroom for more noteworthy stories: newsroom.tiktok.com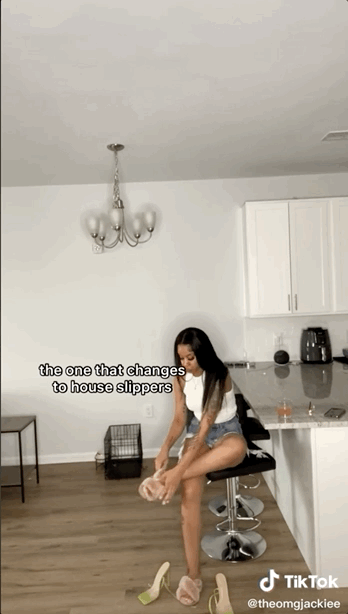 For more info, please contact:
Michelle McDevitt, Andrea Higgins, Erin Ryan, Audible Treats
Leah Linder, TikTok
The Background:
TikTok is the leading destination for short-form mobile video. Their mission is to inspire creativity and bring joy.
TikTok has global offices including Los Angeles, New York, London, Paris, Berlin, Dubai, Mumbai, Singapore, Jakarta, Seoul, and Tokyo.
Links:
TikTok's Newsroom: https://newsroom.tiktok.com/en-us
Check out previous editions of TikTok Treats, a weekly newsletter about the most interesting music happenings on TikTok:
Balvin, Doja, and Mariah Lead a Star-Studded Week on TikTok
Sam Smith, Ciara and Breakout PinkPantheress Highlight the Week on TikTok
Lizzo Starts "Rumors," bbno$ Eats "edamame," and More Hip-Hop TikTok Stories
#AltTikTok, Alt-J, and All-Time Rap Classics Define Music on TikTok This Week
Cats, Babies, & Vietnamese Techno Highlight the Week in TikTok Music
On TikTok: Normani, Reba, and a Gas Station Star
The Kid Laroi Meets Bieber, Drake Runs Thru The 6, and More From TikTok
BIA Meets Nicki, Stromae Slows Down, and More TikTok Trends
On TikTok: Music Trends Inspired by Kanye, Young Nudy, and…Meryl Streep?
Avril Lavigne, Bo Burnham, and Gucci Mane Lead The Week in TikTok Trends
TikTok Summer Madness: Lorde Leads a Pack of New Trending Songs
Swae Lee, WILLOW, Mitski & More Inspire Trends on TikTok
Only On TikTok: Lil Durk & City Girls Trend Alongside…The Backyardigans?
On TikTok: BTS Army Takes Over, Carti Demands Silence, and Fans Anticipate F9
Olivia Rodrigo Catches Fire, Miguel Helps Users Catch Feelings, and More TikTok Stories
Saweetie, Calvin Harris, and Bella Poarch Highlight The Week in TikTok
Another One? DJ Khaled, Lizzo, and More Make the Week in TikTok
Doja Cat, Little Simz, and El Alfa Inspire TikTok Trends
Britney Spears, Chloe Bailey, and Diplo Make Waves on TikTok
Dua Lipa, Drake, and Bell Biv DeVoe Make Waves on TikTok
DMX Gets His Flowers, Silk Sonic Reaches #1, and More TikTok Stories
TikTok Unveils Music-Powered Filters, Lil Nas X Debuts At #1, and More TikTok Stories
Bieber Tops The Charts, Young Thug Premieres New Music, and More TikTok Stories
Demi Lovato Kicks Off TikTok's New Livestream Series Headstream
Rock Music Thrives on TikTok, Just Ask Yungblud, Beach Bunny, and More
Shania Hops On Board, Kid Cudi Tosses and Turns, and More TikTok Stories
On TikTok: Kali Uchis and Coi Leray Hit the Charts as Bobby Shmurda Comes Home
Rihanna, Brent Faiyaz, and Giveon Lead TikTok's R&B Moment
T-Pain, Hyperpop, and Anti-Valentine's Anthems Take TikTok By Storm
Cardi Goes Up, Uzi Goes Down (to Sleep), and More TikTok Stories
Black History Month Kicks Off, Mark Ronson Duets, and More Music Stories From TikTok
Cardi Goes Up, Uzi Goes Down (to Sleep), and More TikTok Stories
Dave Grohl, Migos, Miley, and More Happenings on TikTok
This Week on TikTok: Olivia Rodrigo Hits #1 as Memes & Mashups Flourish
New Year, New TikTok Trends: Alicia Keys, Remembering MF DOOM & More
Paul McCartney, Holiday Celebrations, and New Year's Eve Live on TikTok
TikTok Releases First U.S. Music Report: Here Are Some Key Insights
How TikTok's Top 10 Songs of 2020 Impacted the Industry