9.9.2021
TikTok Treats, Week of September 6th
Creators Celebrate Drake's New Album and A Boogie, YN Jay, and Lukas Graham Inspire New Trends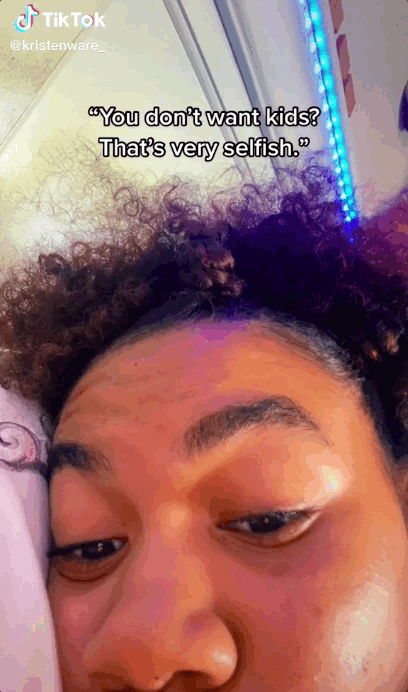 The News:
Each week, the TikTok Treats newsletter gives a snapshot of the state of music on TikTok, touching on trending hits, emerging artists, superstar moves, ascendant memes, and much more. From hip-hop to pop to alternative folk, TikTok creators have an undeniable knack for turning songs of any genre into viral trends. Check out some of the most popular tracks and trends that are blazing their way through the platform:
Following the highly-anticipated release of Certified Lover Boy, Drake finds himself at the center of another bubbling TikTok trend with his intro track, "Champagne Poetry." Sampling Masego's reworked version of "Michelle" by The Beatles, the jazzy bass track boasts over 75.3K creations on the platform in its first week of release. The intro of the song soundtracks everything from photo and video compilations, to text-on-screen relationship testaments, to demonstrations of  love for their significant others.
Initially taking off on TikTok in 2020 with its catchy hook, Lukas Graham's "Mama Said" is back, sparking one of the most popular trends on the app this week. Garnering over 733.5K total creations, the lighthearted song by the Danish pop act has the TikTok community highlighting individuals who they believe are responsible for the lifestyle choices they are often questioned about. From celebrities, to television show characters, to real moms, TikTok creators are confident in their life choices because "Mama said that it was okay, Mama said that it was quite alright." Lukas Graham even joined in on the fun himself, pointing to a host of celebrities who confidently rock their long hair just like him.
TikTok continues to be a hub for discovering music, as well as meeting creators around the world. In recent days, creators are using a remixed version of Dj Yo's "Love Nwantiti" as the background track to introduce themselves to the community. With over 1.5M user-generated creations, the trend features creators listing their name, age, nationality, and where they live, coupled with a compilation of photos and videos. In other creations, TikTok users show off the color of their eyes, create new dances, and test out video filter effects.
YN Jay never fails to hit the mark when it comes to trending on TikTok. This week, the up and coming rapper's "Monday Night Raw" has taken off on the platform. The upbeat song soundtracks over 275.5K+ user-generated creations, on the back of a trend featuring creators using the text-on-screen feature to write a joke about their exes' new partner and recite the song's intro. In other creations, users show off their hair skills, joke about their monthly spending habits, and post their best selfie videos. YN Jay also hopped on the trend, offering $5,000 to the creator with the best video.
Every once in a while, the TikTok community taps into its more emotional side for a deep, heartfelt trend that resonates through the platform. The chorus of Sleeping At Last's 2014 alternative folk track "You Are Enough" (240.7K+ creations), and its repetition of the titular lyric, is lending itself to positive self-affirmations and sentimental expressions for loved ones by many creators. While some creators are using the sound to express the love they have for their mothers who raised them as a single parent, others are asserting their dedication to motherhood despite initially being nervous to have a child.
Bronx rapper A Boogie Wit Da Hoodie can't stop scoring TikTok hits with his catalog songs. On the heels of the success of his 2016 hit "My Sh*t" on the platform (over 175k combined video creations), the melodic artist is trending once again with his 2017 song "Say A'" (91k video creations). The song finds A Boogie grappling with uncertainty, and this uncertainty is resonating with the TikTok community, resulting in another humorous trend. TikTok creators are using the sound to demonstrate how unexpected moments arise and catch us off guard, leaving us searching for the appropriate words to say. A Boogie's emphatic "What the f*** I'm supposed to say?" line resonates with TikTok users who struggle to accept compliments from their crushes, get asked outlandish questions by their significant other, and those who are left speechless when their petty group messages with their friends are exposed.
Another week on TikTok brought another superstar on-boarding: just days after ABBA danced on to the platform, Michael Bublé arrives with his trademark class. Arriving as he celebrates his 46th birthday, the Canadian crooner excitedly posted his first-ever video today, though he seems unsure what to do next. With trending sounds on the books for his versions of "L O V E," "Feeling Good," and more, Bublé is an exciting addition to TikTok's bustling artist community. But to some TikTok creators, his arrival only means one thing: "It's Beginning To Look A Lot Like Christmas."
Check TikTok's newsroom for more noteworthy stories: newsroom.tiktok.com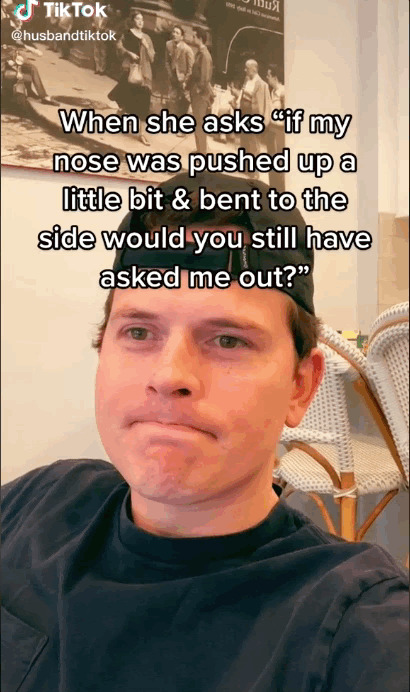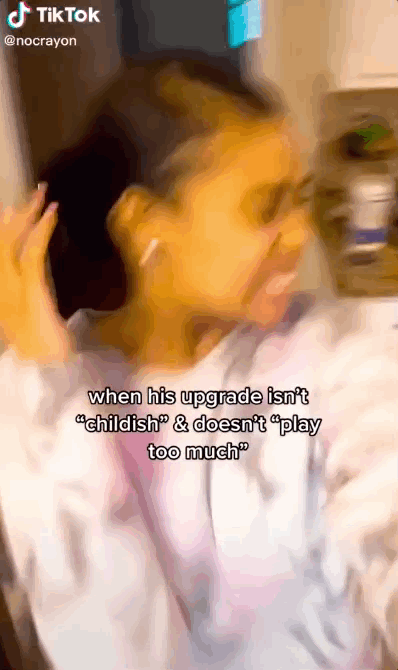 For more info, please contact:
Michelle McDevitt, Andrea Higgins, Erin Ryan, Audible Treats
Leah Linder, TikTok
The Background:
TikTok is the leading destination for short-form mobile video. Their mission is to inspire creativity and bring joy.
TikTok has global offices including Los Angeles, New York, London, Paris, Berlin, Dubai, Mumbai, Singapore, Jakarta, Seoul, and Tokyo.
Links:
TikTok's Newsroom: https://newsroom.tiktok.com/en-us
Check out previous editions of TikTok Treats, a weekly newsletter about the most interesting music happenings on TikTok:
Watch J Balvin Perform LIVE on TikTok on 9/12
Sam Smith, Ciara and Breakout PinkPantheress Highlight the Week on TikTok
Taylor Swift Joins TikTok With 'Red' (Taylor's Version) Vinyl Announcement
'TikTok Radio Launches Exclusively On SiriusXM Today
Lizzo Starts "Rumors," bbno$ Eats "edamame," and More Hip-Hop TikTok Stories
BIA Meets Nicki, Stromae Slows Down, and More TikTok Trends
On TikTok: Music Trends Inspired by Kanye, Young Nudy, and…Meryl Streep?
Avril Lavigne, Bo Burnham, and Gucci Mane Lead The Week in TikTok Trends
TikTok Summer Madness: Lorde Leads a Pack of New Trending Songs
Swae Lee, WILLOW, Mitski & More Inspire Trends on TikTok
Only On TikTok: Lil Durk & City Girls Trend Alongside…The Backyardigans?
On TikTok: BTS Army Takes Over, Carti Demands Silence, and Fans Anticipate F9
Olivia Rodrigo Catches Fire, Miguel Helps Users Catch Feelings, and More TikTok Stories
Saweetie, Calvin Harris, and Bella Poarch Highlight The Week in TikTok
Another One? DJ Khaled, Lizzo, and More Make the Week in TikTok
Doja Cat, Little Simz, and El Alfa Inspire TikTok Trends
Britney Spears, Chloe Bailey, and Diplo Make Waves on TikTok
Dua Lipa, Drake, and Bell Biv DeVoe Make Waves on TikTok
DMX Gets His Flowers, Silk Sonic Reaches #1, and More TikTok Stories
TikTok Unveils Music-Powered Filters, Lil Nas X Debuts At #1, and More TikTok Stories
Bieber Tops The Charts, Young Thug Premieres New Music, and More TikTok Stories
Demi Lovato Kicks Off TikTok's New Livestream Series Headstream
Rock Music Thrives on TikTok, Just Ask Yungblud, Beach Bunny, and More
Shania Hops On Board, Kid Cudi Tosses and Turns, and More TikTok Stories
On TikTok: Kali Uchis and Coi Leray Hit the Charts as Bobby Shmurda Comes Home
Rihanna, Brent Faiyaz, and Giveon Lead TikTok's R&B Moment
T-Pain, Hyperpop, and Anti-Valentine's Anthems Take TikTok By Storm
Cardi Goes Up, Uzi Goes Down (to Sleep), and More TikTok Stories
Black History Month Kicks Off, Mark Ronson Duets, and More Music Stories From TikTok
Cardi Goes Up, Uzi Goes Down (to Sleep), and More TikTok Stories
Dave Grohl, Migos, Miley, and More Happenings on TikTok
This Week on TikTok: Olivia Rodrigo Hits #1 as Memes & Mashups Flourish
New Year, New TikTok Trends: Alicia Keys, Remembering MF DOOM & More
Paul McCartney, Holiday Celebrations, and New Year's Eve Live on TikTok
TikTok Releases First U.S. Music Report: Here Are Some Key Insights
How TikTok's Top 10 Songs of 2020 Impacted the Industry