2.3.2021
TikTok Treats, Week of February 1st
This Week On TikTok: Billy Joel Takes Us to Zanzibar, Boney M Transports Us to Russia, and Mark Ronson Collaborates With the Community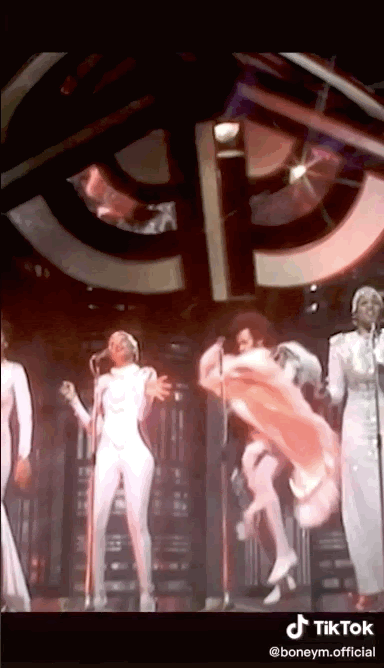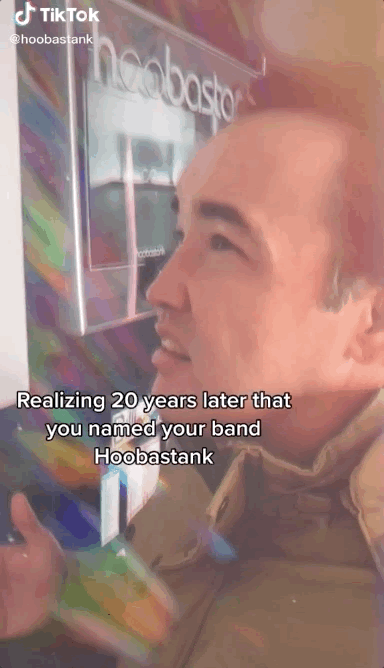 The News:
TikTok is home to a diverse community with diverse tastes, but nothing unites the platform like a viral hit. TikTok hits are often unexpected, but look at trends long enough and a few patterns will emerge. The community loves to put their spin on songs with actionable lyrics, to relive their early-mid '00s glory days, and to uncover gems from the past. Below, see some of TikTok's latest discoveries and trends, which spring from all over the musical spectrum:
During the month of February, TikTok celebrates Black History Month by saluting its Black community and boosting the work of Black artists. To honor the past, present, future and joy of Black music in the US, the Sounds page will have special playlists, banners, featured songs, and exclusively Black artists on TikTok LIVE music series airing throughout the month. Last night, TikTok kicked off its Black History Month celebration with a special TikTok LIVE starring Ashanti, and festivities will continue with more artists participating, including Leon Bridges and Kelly Rowland, throughout the month.
TikTok has a habit of giving second life to old songs, and the latest beneficiary is German dance group Boney M. A major commercial force in Europe in the 'disco era, they crashed the charts in 1978 with their quirky single "Rasputin," which tells the story of the mysterious Russian nobleman. Charmed by the idiosyncratic delivery and propulsive beat, the TikTok community has embraced "Rasputin" (1.1 million video creations and 340 million views on #rasputin), creating a dance craze designed to show off workout gains (inspired by the "he was big and strong" lyric in the songs opening verse). Inspired by the flurry of creativity, Boney M. started an official TikTok page, posting archival footage of performances of "Rasputin" (this one has 3.5 million video views) and giving some context to the song's popularity in Rasputin's home country.
Another unexpected globetrotting song from 1978 made its way onto TIkTok's trending charts this week: Billy Joel's "Zanzibar." "Zanzibar" isn't the most-streamed or highest-charting song from Joel's 52nd Street album (it trails "My Life" and "Big Shot" in that regard), but it's the biggest on TikTok thanks to the efforts of @maxmith_, who created a silly and expressive dance to the song in early January. Since then, "Zanzibar" has permeated its way into TikTok ubiquity, generating over 200k video creations and enrapturing users of all ages, abilities, and species.
Last month, super producer Mark Ronson connected with Diplo and Ellie Goulding to drop "New Love," an uptempo, dance-oriented new single. Earlier this week, Ronson posted a video on his TikTok of himself playing an instrumental version of the "New Love" verse. He invited fans to join in on the fun, asking the community for guest verses and promising to duet his favorites. So far, Ronson has duetted several of his favorites, which include a falsetto showcase from @zeemusic, a melodically inventive, Madonna-interpolating verse from @sophartso, and a cursed sea shanty mashup from Diplo himself
Brooklyn drill drips with atmosphere and braggodocio, offering a dark, yet danceable sound that the TikTok community can't get enough of. Songs like CJ's "Whoopty" (1.1 million video creations), Sleepy Hallow's "Deep End Freestyle" (529k video creations), and Pop Smoke's "Dior" (225k video creations) all made major impacts on the platform and on the Billboard charts. The latest Brooklyn drill banger to take TikTok by storm is "ROLLIN N CONTROLLIN," by Canarsie native Dusty Locane, with his deliberate flow and ultra-deep baritone. With over 38k video creations on TikTok, including over 25k in just the past week, "ROLLIN N CONTROLLIN" is the perfect hype-up anthem for new fathers, not-so-new fathers, and anyone who likes to dance with TikTok's "Robot Friend" filter.

Harkening back to the heyday of TRL and VH1's Top 20 Countdown, TikTok loves music that takes them back to the early '00s. The latest song from that era to pick up steam on the platform is "

The Reason

" (63k video creations) the brooding and infernally catchy single by one-hit wonder 

Hoobastank

. The song's opening line ("I'm not a perfect person") inspired the 

#notaperfectperson

 challenge (421 million video views), in which TikTok users admit their flaws over moody guitars–for example, a 

lifelong misinterpretation of the concept of "hibernation,"

 a penchant for 

stealing your sibling's snacks

, or a tendency to 

cheat on one's diet

. In a 

video that racked up over 2.1 million views

, Hoobastank lead singer Doug Robb hopped on the challenge himself, expressing a bit of regret for giving his band such an absurd name.

Mixing '00s nostalgia with a love for discovering new artists, the TikTok community is drawn to new rap hits that update hits from that decade, including Saweetie's "Tap In" and "My Type," Erica Banks' "Buss It," and more. The latest song to capitalize on this trend is BBY Kodie's "Milkshake," which samples the inimitable beat from Kelis's 2004 classic of the same name. With over 70k video creations, "Milkshake" inspired a hip-shaking dance trend and a formula for sketch comedy that comments on the chorus's call-and-response structure. "Milkshake" is quickly becoming KODIE's most successful song yet, with over 4 million streams on Spotify alone.
Stay tuned throughout the month for further announcements about TikTok's celebration of Black History Month, which will bring new music and trends in celebration of Black music's past, present, and future.
Read more about TikTok's Black History Month initiatives at the newsroom: https://newsroom.tiktok.com/en-us/celebrating-blackness-past-present-and-future
On Super Bowl Sunday, TikTok is teaming up with the NFL to host 7500 vaccinated healthcare heroes at a socially-distanced TikTok Tailgate. Headlined by Miley Cyrus, the TikTok Tailgate airs LIVE at 2:30pm ET on the NFL's official TikTok account (@NFL).
Check TikTok's newsroom for more noteworthy stories: newsroom.tiktok.com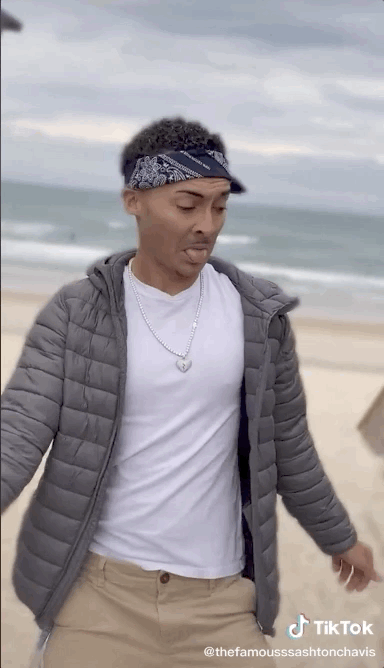 For more info, please contact:
Michelle McDevitt, Andrea Higgins, Erin Ryan, Audible Treats
Leah Linder, TikTok
The Background:
TikTok is the leading destination for short-form mobile video. Their mission is to inspire creativity and bring joy.
TikTok has global offices including Los Angeles, New York, London, Paris, Berlin, Dubai, Mumbai, Singapore, Jakarta, Seoul, and Tokyo.
---
Links:
TikTok's Newsroom: https://newsroom.tiktok.com/en-us
Check out previous editions of TikTok Treats, a weekly newsletter about the most interesting music happenings on TikTok:
Dave Grohl, Migos, Miley, and More Happenings on TikTok
This Week on TikTok: Olivia Rodrigo Hits #1 as Memes & Mashups Flourish
New Year, New TikTok Trends: Alicia Keys, Remembering MF DOOM & More
Paul McCartney, Holiday Celebrations, and New Year's Eve Live on TikTok
TikTok Releases First U.S. Music Report: Here Are Some Key Insights
How TikTok's Top 10 Songs of 2020 Impacted the Industry
On TikTok: Lil Nas X Brings "Holiday" Cheer, Shawn Mendes Welcomes Us to His World & More
Run-DMC, MGMT, and More Noteworthy TikTok Stories
Billie Eilish and Queen Join the Party, New Viral Hits Take Flight, and More From the World of TikTok
Ariana Grande, Rick Astley and More TikTok Stories
Elton John, Tim Burton, Liam Payne and More Add Some Pumpkin Spice to the Week in TikTok
John Lennon, Oasis, George Michael, and More Score Trending Hits on TikTok
Stevie Nicks, Jason Derulo, and More Highlight a Big TikTok Week
Now Here You Go Again, You Say You Want Your TikToks
Pop Smoke, 24kGoldn, Flo Milli, and Others Have Scored Multiple TikTok Hits
TikTok Salutes Its #FamiliaLatina: Music Stories from Latinx Heritage Month
Big Sean, Charlie Puth, Classical Harp, and More From TikTok
David Guetta, Sada Baby, and Rick James Are Having a Moment on TikTok
BTS Hits #1, Kendrick Plants Money Trees, and More From TikTok
Dua Lipa Levitates, J. Cole Soundtracks Glow-Ups and More TikTok Stories
TikTok: The "WAP" Dance Challenge, Folklore, La Roux, and More Provide Joy and Catharsis
Charlie Puth, Pop Smoke, and More Trending TikTok Stories
Artists Unite to Say #SaveTikTok
How TikTok Users Use the App to Boost Their Musical Careers
TikTok Doesn't Just Mint New Hits…It Revives Old Ones
These International TikTok Artists and Hits Eliminate Language Barriers
Who's Hot on TikTok? Jason DeRulo, Rod Wave, and More
TikTok Success = Chart Success and the Hot 100 Proves It
TikTok Users and Artists Celebrate #MyPride Through Music
TikTok Promotes a Vibrant Artistic Community with #BlackMusicMonth