11.18.2021
TikTok Treats, Week of November 15th
Katy Perry Inspires a Dancing Duo Trend, Saucy Santana Encourages Creators' Expensive Taste, & Silk Sonic Sparks New Trends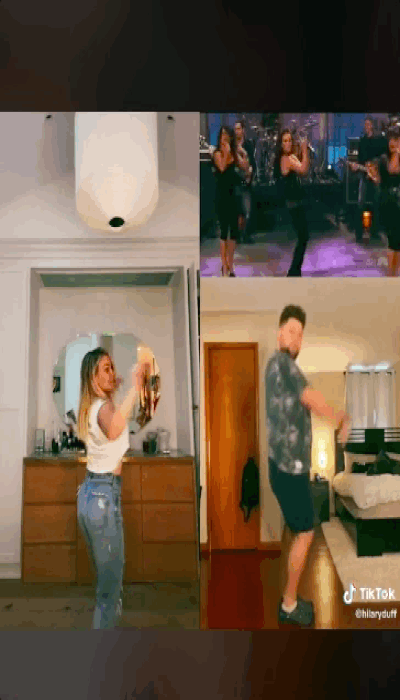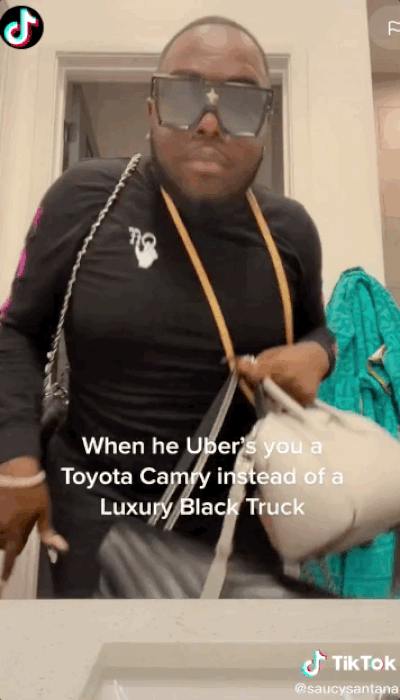 The News:
Each week, the TikTok Treats newsletter gives a snapshot of the state of music on TikTok, touching on trending hits, emerging artists, superstar moves, ascendant memes, and much more. From the melodic sounds of Summer Walker to 2000s pop hits, check out some of the tracks and trends that are rising on TikTok:
Previously making waves on TikTok with R&B hits like "Playing Games" (85.5K+ creations) and "Girls Need Love – Remix" (91.3K+ creations), songstress Summer Walker began teasing new music from her highly anticipated Still Over It album last month on the app. Since the album's release this month, the TikTok community has gravitated to numerous tracks on the album, including the "Ex For A Reason" (18.7K+ creations) collaboration with City Girls and "Insane" (19.3K+ creations). The latter track has sparked a new comedic trend amongst TikTok creators as they put their own spin on the somber song. The trend finds creators dramatically sliding down a wall as they confess to some of their most hilariously embarrassing and regretful moments. From botched attempts at gaining sympathy to taking desperate measures to start problems with a partner, "Insane" is inspiring a plethora of confessions. Still Over It has seen success from TikTok to the charts, debuting at #1 on the Billboard 200 this week.
It's always a fun time when the TikTok community revives a track and it's even better when the artists join in on the fun. Various performance renditions of Hilary Duff's 2007 pop hit "With Love" have been consistently going viral on the app since 2020, with TikTok creator @yungdaddycack's being one of the most recent. Participating on her own official TikTok account, Disney icon Hilary Duff duetted this energetic rendition to show off her take on the "With Love" choreography 14 years later. Powered by the excitement of her fans, Hilary's duetted TikTok racked up over 7 million views in just over a day since it arrived on the platform.
Joining forces to establish the dynamic duo Silk Sonic, Bruno Mars and Anderson .Paak previously made a splash on TikTok with their hits, "Leave The Door Open" (1.7M+ creations) and "Skate" (26.4K+ creations). This week, creators are obsessed with "Smokin Out The Window," the latest single from their debut album, An Evening With Silk Sonic. Garnering 75.4K+ creations, TikTok users are resonating with the duo's soulful cries following a breakup. Anderson .Paak's emphatic line ("Not to be dramatic, but I wanna die") and Bruno's brazen rant about his lover are inspiring creators to reenact their rants about their significant other, share their reaction to being friendzoned by a crush, and transform from geek to chic using a transition made by creator @legacy.jai.
Saucy Santana has become a creator-favorite on TikTok, taking the platform by storm with his addictive viral dance and catchy bops such as "Walk" (337K+ creations) and "Rock With It" (286.8K+ platform and user-generated creations combined). His successful run continues on the platform with a bubbling trend this week, featuring a bass-boosted version of his 2019 song "Material Girl." Boasting of his designer palette, Santana's intoxicating track has inspired over 127K user-generated and platform-generated creations combined. In most recent creations, TikTok users display themselves indulging in the finer things in life — while some creators photoshop luxury items onto their managers, others ease their children's cries with cash. Saucy Santana also hopped on the trend, using the song to soundtrack an expensive dinner date with his friends.
One of pop music's biggest stars Katy Perry topped the charts in 2010 with her buoyant hit "California Gurls." In true TikTok fashion, creators have revived this track over ten years later for an equally bubbly trend on the platform. Amassing over 1.4M creations, the user-generated sound for "California Gurls" is the home to a dance trend perfect for every kind of duo. From couples, to siblings, to the cutest kids, this dancing duo trend consists of one person in the duo "pulling" the other into the screen before they hit a quick, lively dance together to the pop track. Some creators are putting their own spin on this trend, humorously showing how they have no significant other to participate in the trend with.
Singer Christian Shelton rose to prominence last year with his heartfelt covers of songs like Sam Smith's "I'm Not the Only One" and Ariana Grande's "raindrops (an angel cried)" taking off on TikTok. The success of his powerful cover of Andra Day's "Rise Up" catapulted the cover to an Indeed commercial for this year's Super Bowl. Christian is set to continue making waves with his new "Love You Like A Love Song" cover and personalized playlist as part of TikTok and Pandora's joint TikTok Tastemaker series. With his exclusive commentary leading the way, Shelton talks listeners through his favorite musical inspirations, as well as some of his favorite tracks blowing up on TikTok.
TikTok's 2021 celebration of soulful sounds and sweater weather vibes is well underway for #RnBVibes November, with recent Q&As and performances from Summer Walker, JoJo, Khalid, and Tiwa Savage. Join Kehlani on November 19th at 12 PM PT for a TikTok LIVE performance dedicated to her devoted fans. Check out more exciting #RnBVibes content this month, from an array of R&B playlists curated by Alicia Keys, Mario, and Silk Sonic to an upcoming experience with Normani.
Check TikTok's newsroom for more noteworthy stories: newsroom.tiktok.com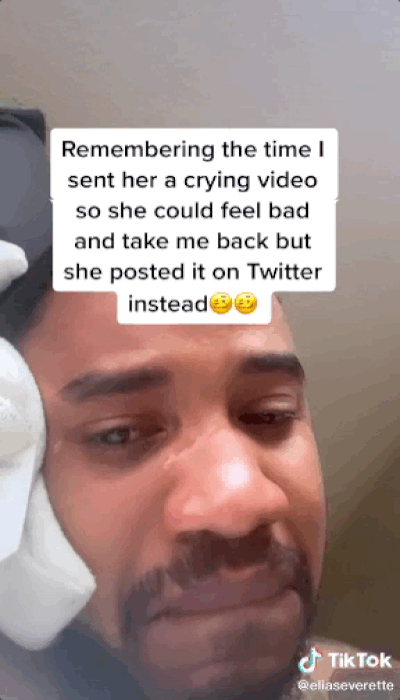 For more info, please contact:
Michelle McDevitt, Erin Ryan, Destiny Riley, T'Keyah Hayes, Audible Treats
Leah Linder,  TikTok
The Background:
TikTok is the leading destination for short-form mobile video. Their mission is to inspire creativity and bring joy.
TikTok has global offices including Los Angeles, New York, London, Paris, Berlin, Dubai, Mumbai, Singapore, Jakarta, Seoul, and Tokyo.
Links:
TikTok's Newsroom: https://newsroom.tiktok.com/en-us
Check out previous editions of TikTok Treats, a weekly newsletter about the most interesting music happenings on TikTok:
Taylor Swift Turns TikTok 'Red,' 'Tis Mariah Carey's Season, Lady Gaga Makes A Grand Arrival & More
On TikTok: U2 Closes Out #Rocktober as Kanye West and Afropop Lead New Trends
Led Zeppelin Joins TikTok, While Adele and Luke Combs Spark New Trends
Dwayne Johnson, George Michael, and Jack Stauber Inspire New TikTok Trends
On TikTok: A Bee Gees Remix, A Very Juggalo Halloween, and Some Rising Hitmakers
Rosalía, Coi Leray, and MCR Highlight the Week in TikTok Music
Balvin, Doja, and Mariah Lead a Star-Studded Week on TikTok
Sam Smith, Ciara and Breakout PinkPantheress Highlight the Week on TikTok
Lizzo Starts "Rumors," bbno$ Eats "edamame," and More Hip-Hop TikTok Stories
#AltTikTok, Alt-J, and All-Time Rap Classics Define Music on TikTok This Week
Cats, Babies, & Vietnamese Techno Highlight the Week in TikTok Music
On TikTok: Normani, Reba, and a Gas Station Star
The Kid Laroi Meets Bieber, Drake Runs Thru The 6, and More From TikTok
BIA Meets Nicki, Stromae Slows Down, and More TikTok Trends
On TikTok: Music Trends Inspired by Kanye, Young Nudy, and…Meryl Streep?
Avril Lavigne, Bo Burnham, and Gucci Mane Lead The Week in TikTok Trends
TikTok Summer Madness: Lorde Leads a Pack of New Trending Songs
Swae Lee, WILLOW, Mitski & More Inspire Trends on TikTok
Only On TikTok: Lil Durk & City Girls Trend Alongside…The Backyardigans?
On TikTok: BTS Army Takes Over, Carti Demands Silence, and Fans Anticipate F9
Olivia Rodrigo Catches Fire, Miguel Helps Users Catch Feelings, and More TikTok Stories
Saweetie, Calvin Harris, and Bella Poarch Highlight The Week in TikTok
Another One? DJ Khaled, Lizzo, and More Make the Week in TikTok
Doja Cat, Little Simz, and El Alfa Inspire TikTok Trends
Britney Spears, Chloe Bailey, and Diplo Make Waves on TikTok
Dua Lipa, Drake, and Bell Biv DeVoe Make Waves on TikTok
DMX Gets His Flowers, Silk Sonic Reaches #1, and More TikTok Stories
TikTok Unveils Music-Powered Filters, Lil Nas X Debuts At #1, and More TikTok Stories
Bieber Tops The Charts, Young Thug Premieres New Music, and More TikTok Stories
Demi Lovato Kicks Off TikTok's New Livestream Series Headstream
Rock Music Thrives on TikTok, Just Ask Yungblud, Beach Bunny, and More
Shania Hops On Board, Kid Cudi Tosses and Turns, and More TikTok Stories
On TikTok: Kali Uchis and Coi Leray Hit the Charts as Bobby Shmurda Comes Home
Rihanna, Brent Faiyaz, and Giveon Lead TikTok's R&B Moment
T-Pain, Hyperpop, and Anti-Valentine's Anthems Take TikTok By Storm
Cardi Goes Up, Uzi Goes Down (to Sleep), and More TikTok Stories
Black History Month Kicks Off, Mark Ronson Duets, and More Music Stories From TikTok
Cardi Goes Up, Uzi Goes Down (to Sleep), and More TikTok Stories
Dave Grohl, Migos, Miley, and More Happenings on TikTok
This Week on TikTok: Olivia Rodrigo Hits #1 as Memes & Mashups Flourish
New Year, New TikTok Trends: Alicia Keys, Remembering MF DOOM & More
Paul McCartney, Holiday Celebrations, and New Year's Eve Live on TikTok
TikTok Releases First U.S. Music Report: Here Are Some Key Insights
How TikTok's Top 10 Songs of 2020 Impacted the Industry