09.11.2020
Single: Taleban Dooda – "Dis Dooda"
The Tampa-Born 18-Year-Old Has Imperial Goals as He Continues the Blazing Path He Set with Regional Hit "Tru Colors"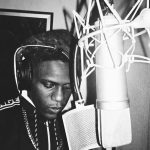 Critical Praise for Taleban Dooda:
"He falls into the lane of melodic street rap that acts like YoungBoy Never Broke Again, Lil Durk, Teejay3k, and others are making, but his high-pitched vocals and limitless subject matter set him apart." – Earmilk
The Song:
Rhyming with a melodic drawl, Tampa native Taleban Dooda has a refreshingly raw take on the rags-to-riches story. Taking a moment to show the world what he's capable of, Dooda shares "Dis Dooda," his new mission statement available via Green Light Music Group/Rostrum Records. Weaving his way between stuttering synth stabs, Dooda talks his smack in lilting triplets and rapidfire bursts of syllables. The 18-year-old rapper alternates aggressive attacks and witty flexes with aspirational bars about his pre-destined rap stardom: "Drip too smooth, you can call me Krispy Kreme/Can't tell me I'm wrong when I'm chasing my dream."
Born and raised in East Tampa, Dooda started rapping at the age of 15, using his innate sense of melody to create a sound that owes as much to Jeremih as it does to fellow bottom-of-the-map emcees like NBA YoungBoy and Kodak Black. After working hard to build a backlog of bangers, Dooda struck gold with "Tru Colors," his first-ever release. Produced by Herothaproducer, "Tru Colors" has become a regional anthem, racking up over 2 million streams and nearly 1 million views on its YouTube video. The Tampa teenager kept the momentum going with collaborations with his frequent rap partner Rees Money, and successful video singles like "2 In Da Morning" (650k views). With "Dis Dooda," Taleban Dooda declares his intentions to take over the streets of Florida and beyond. Don't bet against him.
Stream "Dis Dooda": https://smarturl.it/DoodaDisDooda
Please contact Michelle or Kevin for more info.
The Background:
Taleban Dooda is an 18-year old rapper from East Tampa, FL, with the vivid lyrics of Kodak Black and the smooth tone of Jeremih. Dooda got his start singing at 15 and rapping at 16, making melody the foundation of his sound. In addition to several releases with frequent collaborator Rees Money, his debut solo
---
Links:
instagram | soundcloud | twitter

"Dis Dooda": https://smarturl.it/DoodaDisDooda
"2 In Da Morning": https://youtu.be/Tm2Pvww2Y4A
"Tru Colors": https://youtu.be/DF1A9DcbtKA