9.17.2021
Topeka's Own T-Rell Announces 2 Big 2 Ignore Album, Coming September 28th via EMPIRE
The Soulful Singer Lets Loose in the Video for "Slide" ft. Fredo Bang
Releasing On The 7 Yr Anniversary of the Tragedy That Changed His Life, T-Rell's Next Project Features Appearances from Kevin Gates, Jackboy & More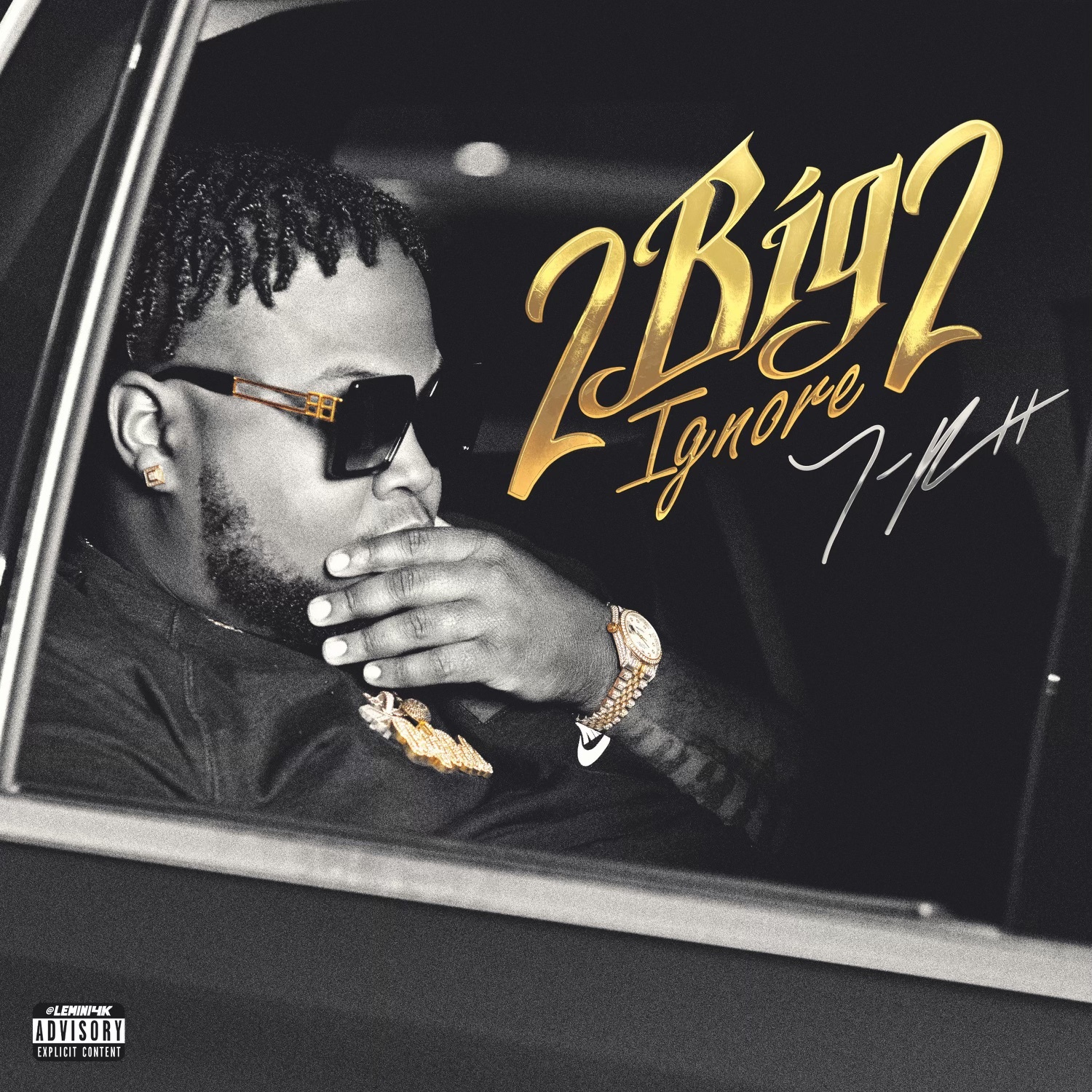 Critical Praise:
"[T-Rell]'s got some straight Anthony Hamilton pipes" – HotNewHipHop
The Announcement:
Rising out of Topeka with expressive, confessional, and soulful rap music, T-Rell excels at turning tragedy to triumph. Today, the artist announces 2 Big 2 Ignore, his upcoming 5th album. A singular talent who made melodic Southern rap before it was fashionable, T-Rell's upcoming project takes inspiration from the late Mo3, T-Rell's close friend and musical inspiration, whose presence can be felt all over the album, especially on the tribute track "LL3," which has over 3.6 million views on YouTube. 2 Big 2 Ignore arrives on September 28th, the 7th anniversary of the tragic car crash that changed T-Rell's life–his manager and brother 8-Ball died, and T-Rell survived to make the street classic "My Dawg."
2 Big 2 Ignore represents a change of direction for T-Rell, as it sees him embracing faster tempos and expanding his lyrical lens–his music is still informed by pain and loss, but it leaves room for pleasure as well. Featuring appearances from Kevin Gates, Jackboy (on the recent single "Fly Away"), Bigga Rankin, and more, 2 Big 2 Ignore is now available for pre-save/pre-order via TRM / Winners Only / EMPIRE.
Along with the pre-order of the project, T-Rell shares "Slide," a twerkable new song with an appearance from Fredo Bang. The new song is a classic Southern strip club anthem, as T-Rell uses his soulful delivery in service of seduction. Directed by 20k Visuals, the video finds T-Rell and Fredo taking part in a lascivious pie tasting with a coterie of models. "Life is good; I want to celebrate life instead of being sad. I want to change the narrative," T-Rell says.
Born and raised in Topeka, Kansas, a town with a minuscule music industry presence, T-Rell grew up loving rap and R&B, idolizing artists as disparate as Tyrese, Jamie Foxx, and Lil Boosie. His life changed forever after a catastrophic car accident that claimed the life of his brother and manager 8-Ball, an incident which inspired him to release "My Dawg," a massive regional hit and trickled into the national consciousness, eventually spawning a remix with Boosie and becoming part of the standard repertoire at memorial services. Five years later, T-Rell hasn't slowed down one bit. He released the album Rell Play earlier in 2021, and it quickly climbed to #1 on the iTunes R&B/Soul chart, #6 on the iTunes All Genres chart, and #69 on the Apple Music charts.
Rell Play was T-Rell's first album to top charts, but he has no plans for it to be his last–"I'm trying to get to number one on Apple Music," says T-Rell. "I'm trying to make Billboard charts for the first time. It wouldn't be wise to bet against an artist with such a long history of defying odds.
Pre-order 2 Big 2 Ignore: https://music.empi.re/2big2ignore
Watch "Slide" ft. Fredo Bang: https://youtu.be/Cwz8OV5pq7U
Buy/Stream "Slide" ft. Fredo Bang: https://music.empi.re/t-rell_slide
2 Big 2 Ignore tracklist: 
1. Medusa (feat. Bigga Rankin)
2. My Ex (feat. Kevin Gates)
3. Lonely
4. Whole Thang
5. So in Love
6. Big Mad (feat. Young Dro)
7. Fake Smiles
8. Slide (feat. Fredo Bang)
9. Ghetto B*tch
10. No Lies (feat. DC Young Fly)
11. Tomorrow Not Promised
12. Fly Away (feat. Jackboy)
13. On The Gang
14. LL3
15. Judge Me (feat. Bigga Rankin)
16. Grateful
Please contact Michelle or Destiny for more info.
The Background:
A star in the making, T-Rell from Topeka, KS has all the right moves. His ability to sing, rap, dance, & even produce makes him a sure candidate for the "limelight". His musical background comes from his family, mainly his mom who is a town legend. In 2014, on the way back from a show T-Rell was involved in a car accident in which he lost the life of his brother "8 Ball". This life changing experience was the inspiration for the hit single "My Dawg". The record was an instant classic and was made a verified hit when Boosie BadAzz was featured on the remix. T-Rell has other hit songs with artist such as K-stylis, Kevin Gates, Cassidy, Young Dolph, Mo3, Mike Jones & more
---
Links:
official site | twitter | facebook | instagram | soundcloud | spotify
Pre-order 2 Big 2 Ignore: https://music.empi.re/2big2ignore
"Slide" ft. Fredo Bang: https://youtu.be/Cwz8OV5pq7U
"Fly Away" ft. Jackboy: https://www.youtube.com/watch?v=mzEhXeQLGhg
Rell Play: Apple Music | Spotify
"My Dawg" Remix Featuring Boosie BadAzz: https://www.youtube.com/watch?v=-YLvKyKaoxA