Single: Swagger Rite – "Drop Top" ft. Yella Beezy & Flipp Dinero
The Toronto Trapper Defies His City's Climate With His Collection of Coupes
06.28.2019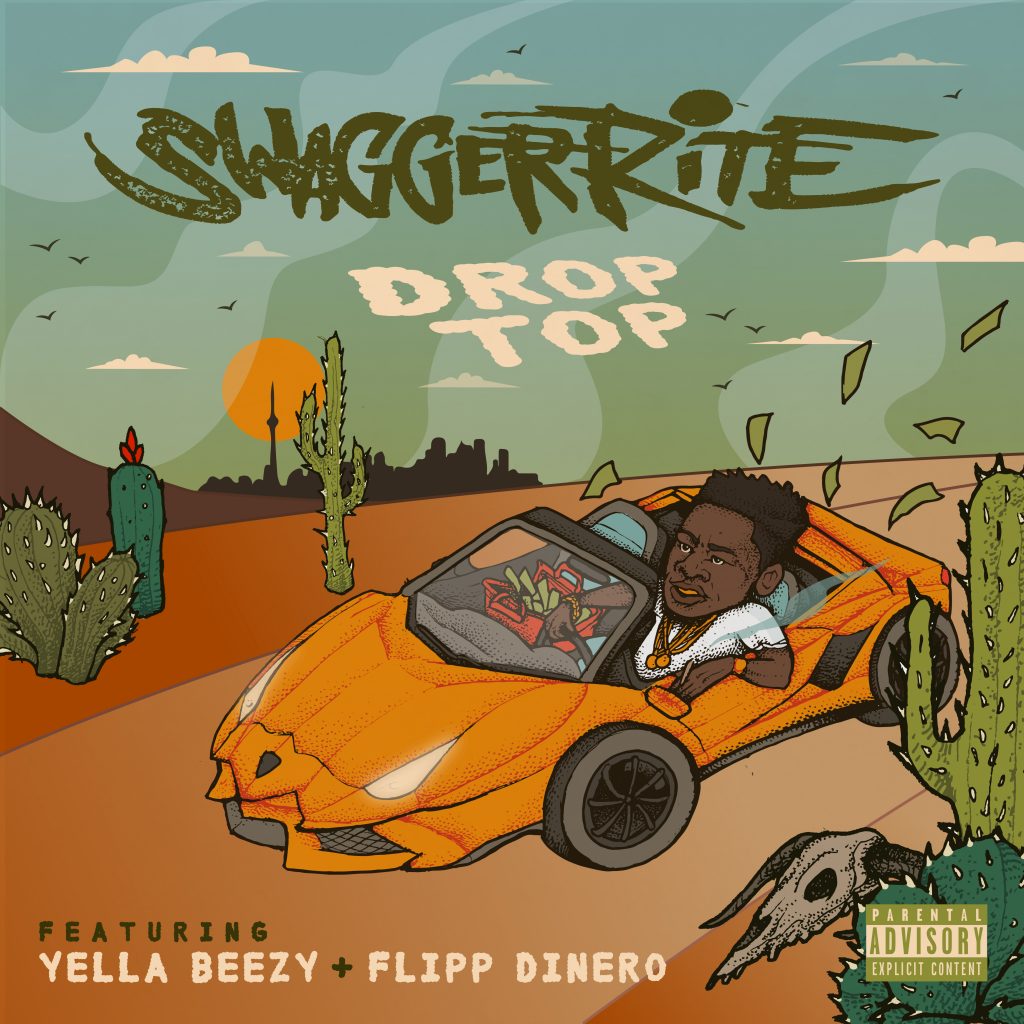 The Video:
Swagger Rite is the standard-bearer for Toronto's trap scene. Recruiting Yella Beezy and Flipp Dinero for a top-down turn-up anthem, Swagger Rite shares "Drop Top," his latest single. Powered by plunking pianos, the single finds Swagger Rite slipping into a trance, listing his array of topless automobiles. The track is bookended by a pair of standout verses in disparate styles, as Dallas rhymer Yella Beezy twists his southern drawl into knots and Brooklyn's Flipp Dinero foregoes melody for a ferocious flurry of triplets. The first high-profile collaboration for an artist who built a fanbase without relying on features, "Drop Top" demonstrates Swagger Rite's infectious style and proves that he can hold his own with rap game heavy-hitters.
Growing up on the West Side of Toronto, Swagger Rite started rapping at the age of 13, finding equal inspiration in technical, old-school rappers like Big Daddy Kane as aggressive trapsters like Waka Flocka Flame and Gucci Mane. In recent years, Swagger Rite began to find his voice, and his fans, on SoundCloud, sharing anthems as diverse as the Caribbean-flavored "Friends" and the mournful "Judah," which samples XXXTentacion's "Jocelyn Flores." Prior to the NBA Finals, Swagger Rite gained traction with the Toronto Raptors anthem "Finals," which earned over 200k plays on SoundCloud. Earlier this month, Swagger Rite shared "In Love With The K," which racked up over 3.2 million views as a WorldStarHipHop exclusive. When he's not celebrating the Raptors' recent championship win, Swagger Rite is preparing an upcoming EP, due to release in the Fall.
Buy/Stream "Drop Top" ft. Flipp Dinero & Yella Beezy: https://smarturl.it/SwaggerRite-DropTop?IQid=PR
Please contact Michelle or Erin for more info.
The Background:
Growing up near Toronto's Weston Road (noted on Drake's "Weston Road Flows"), rapper Swagger Rite has seen a life full of dualities; success and heartbreak, hustling and blue-collar work, fame and dead ends. But it's these same dualities that envelop his music so strongly and allows him to share the complexities of his community. With collaborations with Flipp Dinero and Yella Beezy on the way, Swagger Rite is preparing to blow up in a big way in Summer '19.
---
Links:
instagram | twitter | soundcloud | spotify
"Drop Top" ft. Flipp Dinero & Yella Beezy: https://smarturl.it/SwaggerRite-DropTop?IQid=PR
"In Love With The K": https://www.worldstarhiphop.com/videos/video.php?v=wshh0UtiW39ac4F83317
"Finals": https://soundcloud.com/swaggsrite/finals
"Judah": https://soundcloud.com/swaggsrite/judah
"Friends": https://soundcloud.com/swaggsrite/friends