7.11.2022
Video: Suigeneris – "HOMICIDE"
The Bay Area Wunderkind Continues His Hot Streak of Loose Singles With This Melodic Banger
Critical Praise:
"Suigeneris is a living testament of the old adage, 'Age ain't nothing but a number.'" – XXL
The Video:
A veteran in the game at the ripe age of 18, Suigeneris impresses with his strong melodies and sense of songwriting. Coming through with his latest bite-sized banger, the Bay Area native shares "HOMICIDE," a percolating new single. Weaving his sing-song flow between airy synth arpeggios, the young rapper shows off his demonic side, bragging about his big glocks, his womanizing ways, and his "never sober" mentality. The video for "HOMICIDE" finds Suie in his element, moving from the club to the studio and engaging in some
Suigeneris has been on a tear recently, stacking his SoundCloud page with heater after heater. Most recently, the artist returned to his high school with the explosive "BACK IN MY CITY," and deconstructed the structure of a hit with his fierce "Song." Earlier this summer, Suie shared "Down," a soul sampling SoundCloud single released in collaboration with fellow teen titan yvngxchris, which peaked at #12 on SoundCloud's New & Hot chart.
The CEO of his own clothing brand Demons N Angels a.k.a. DNA, a streetwear company with eye-popping design and skyrocketing sales, Suigeneris is always in the studio, cooking up his next batch of heat. Stay tuned for much more from the rap prodigy as the summer moves along.
Buy/Stream "HOMICIDE": https://music.empi.re/homicidesui
Watch "HOMICIDE": https://youtu.be/ZgW7C7joKrg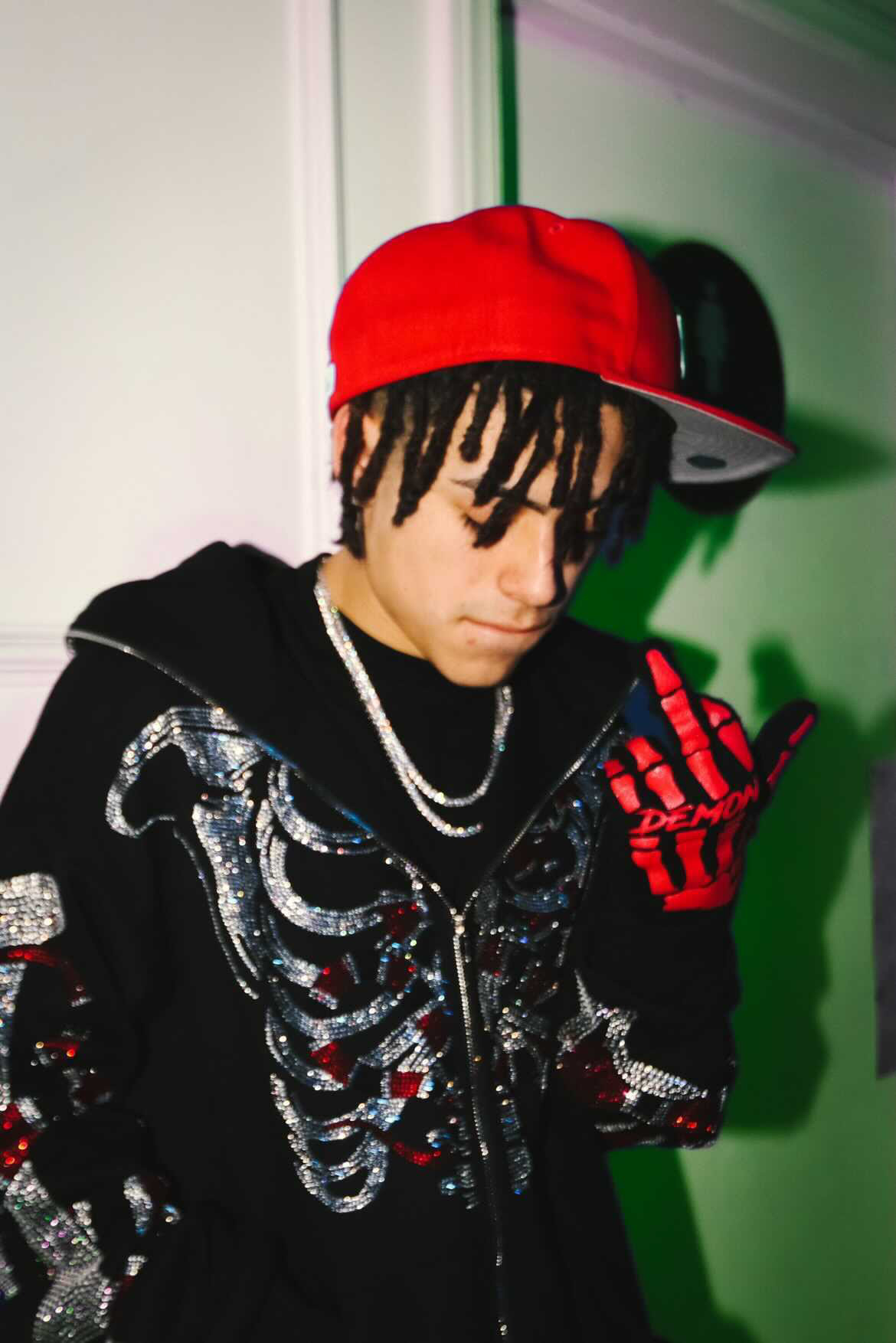 Credit: @jv.rge
Please contact Michelle or Myles for more info.
The Background:
Introduced to hip-hop by his brothers, Suigeneris experienced his first taste of success at the young age of 13, when his video "Pull Up" caught fire in the Bay Area to the tune of 1.6 million YouTube views. Since then, Suie's career trended ever upward. "Pull Up" caught the ear of Landon Cube, who brought Suie on as an opening act for his tour. Through Cube, Suie met Lil Skies, who appreciated Suie's melodic mastery enough to collaborate with him on "Now" (6.2 million Spotify streams, 3.6 million YT views). His 2019 mixtape Suinami earned more than 15 million streams on Spotify alone, and 20 million across all platforms. Now 16, and with over 415k monthly listeners on Spotify, Suie is preparing to release Demons N Angels, a double EP that comments on his dual nature–Romeo and Damien, singer and rapper.
---
Links:
instagram | twitter | facebook | spotify | soundcloud
Bio, photos, music and more can be found at www.audibletreats.com/suigeneris
"HOMICIDE": https://youtu.be/ZgW7C7joKrg / https://music.empi.re/homicidesui
"BACK IN MY CITY": https://www.youtube.com/watch?v=gh_OZP9WAlw
"Song": https://music.empi.re/song
Buy/Stream "Down" ft. yvngxchris: https://soundcloud.app.goo.gl/PCRqCSpUpokgnVrX7
Demons N Angels: https://empire.ffm.to/demonsnangels
Suinami: https://empire.lnk.to/suinami