4.3.2020
Video: Suigeneris – "Brown Justin Bieber"
The Bay Area Native Embraces His Mexican Roots in this Video From the Demons N Angels Double EP
Critical Praise:
"Suigeneris is a living testament of the old adage, 'Age ain't nothing but a number.'" – XXL
The Video:
Gliding gloriously through CitoOnTheBeat's bouncy, mariachi-style production, Suigeneris is the game's sauciest 16-year-old. Perfectly encapsulating the EMPIRE signee's playful energy, the "Brown Justin Bieber" video gives a detailed look into a wild backyard party extravaganza hosted by Suie himself. The throwdown features colorful confetti, dazzling sparklers, and most importantly, a kiddie pool filled entirely with Hot Cheetos, Suie's favorite snack. The Bay Area native shows his unadulterated personality in the new video, the first from his new Demons N Angels project.
"Brown Justin Bieber" was the lead single from Demons N Angels, Suie's new project. A double-EP divided by sound and concept, Demons N Angels is a testament to Suie's versatility–the Demons half of the project showcases Suie's rapping skills and impish charm, while the Angels half expands his sound into the worlds of pop and R&B. The new project features "Faithful," a recent single with fellow teen heartthrob Luh Kel, and "Scrubs," a TLC-flipping R&B jam with an appearance from Yung Pinch. With additional appearances from Landon Cube and Craig Xen, the 16-track Demons N Angels project is available to stream and purchase everywhere via EMPIRE.
Beginning his career with big co-signs from Lil Skies and Landon Cube, Suigeneris has always been destined for stardom. His 2019 project Suinami has racked up over 20 million streams across all platforms and featured appearances from NLE Choppa, TJ Porter, and Daddex. Suinami's biggest single, "Lucifer," has over 1.7 million views on YouTube and 1.3m Spotify streams. Recently, Suie made a notable appearance alongside Tory Lanez and TJ Porter on CitoOnTheBeat's popular single, "Familiar."
Watch "Brown Justin Bieber": https://www.youtube.com/watch?v=yutsMnkGQvY
Buy/Stream "Brown Justin Bieber": https://empire.lnk.to/BrownJustinBieber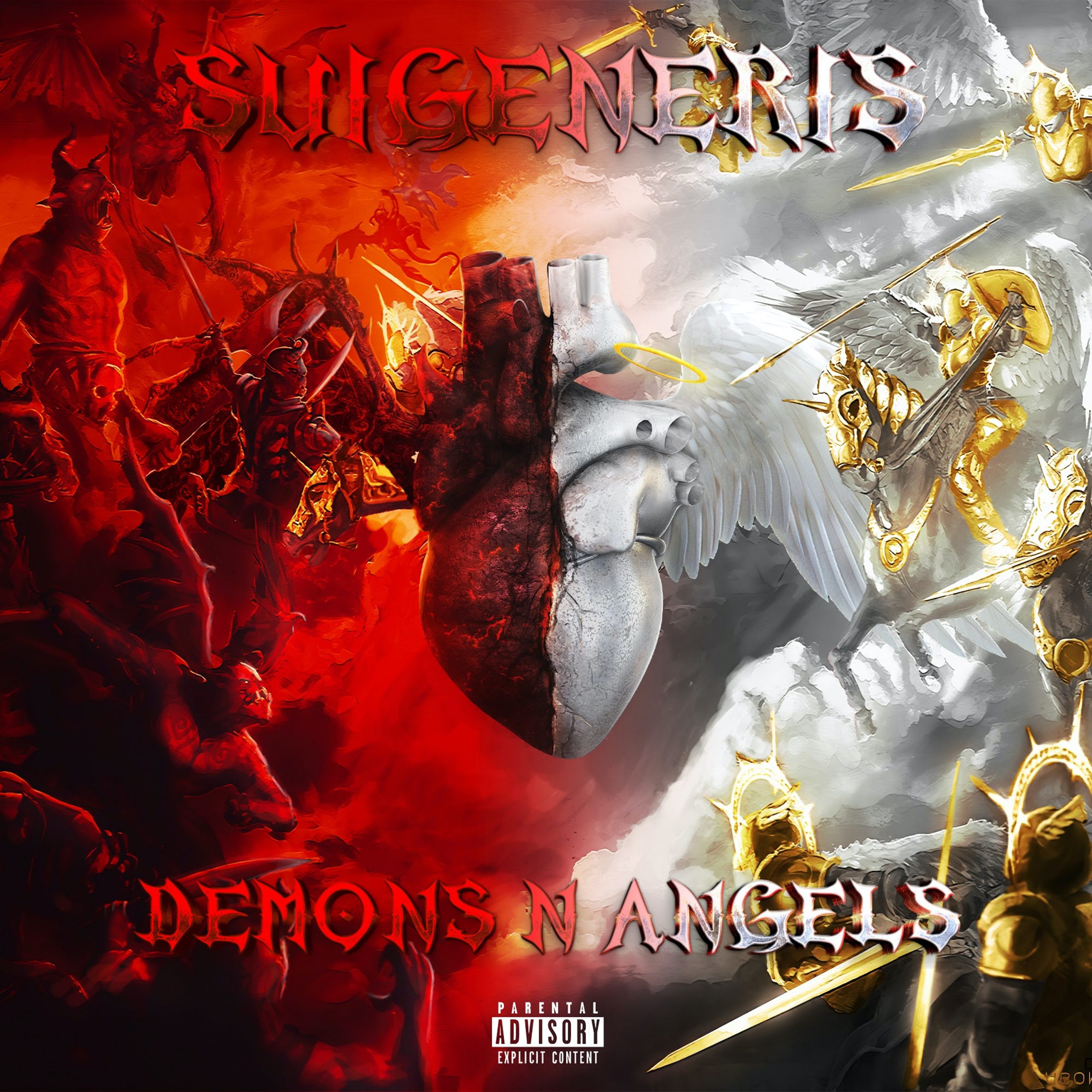 Please contact Michelle or Erin for more info.
The Background:
Introduced to hip-hop by his brothers, Suigeneris experienced his first taste of success at the young age of 13, when his video "Pull Up" caught fire in the Bay Area to the tune of 1.6 million YouTube views. Since then, Suie's career trended ever upward. "Pull Up" caught the ear of Landon Cube, who brought Suie on as an opening act for his tour. Through Cube, Suie met Lil Skies, who appreciated Suie's melodic mastery enough to collaborate with him on "Now" (6.2 million Spotify streams, 3.6 million YT views). His 2019 mixtape Suinami earned more than 15 million streams on Spotify alone, and 20 million across all platforms. Now 16, and with over 340k monthly listeners on Spotify, Suie is preparing to release Demons N Angels, a double EP that comments on his dual nature–Romeo and Damien, singer and rapper.
---
Links:
instagram | twitter | facebook | spotify | soundcloud
Bio, photos, music and more can be found  at www.audibletreats.com/suigeneris
"Brown Justin Bieber": https://www.youtube.com/watch?v=yutsMnkGQvY
Demons N Angels: https://empire.ffm.to/demonsnangels
"Scrubs" ft. Yung Pinch: https://empire.ffm.to/scrubs
"Faithful" ft. Luh Kel: https://empire.lnk.to/SuieFaithful
"NINTENDO": https://www.youtube.com/watch?v=HXdig2q4yMA
Suinami: https://empire.lnk.to/suinami
"Lucifer": https://www.youtube.com/watch?v=UzxRhxz9gZ8
"Now" ft. Lil Skies: https://www.youtube.com/watch?v=7QScXygud3A