5.30.2022
Sueños Music Festival – Sunday Recap
J Balvin Performs His Only U.S. Concert of 2022, Wisin Y Yandel Make a Stop on Their "Última Misión," and More From a Busy Sunday in Grant Park, Chicago, as the Brand New Latin Music & Reggaeton Festival Wraps Up a Triumphant First Year
(Photo credit: Sueños / @FRANKIEVERGARA)
CRITICAL PRAISE:
"Sueños, named after the Spanish word for dreams, drew a wide spectrum from Chicago's Latino community. Whether the music featured hard-driving beats from the Dominican Republic or accordion melodies from Mexico, the crowd — with groups of friends, family members, singles and couples, all mostly under age 40 — seemed to know every word to the songs." – The Chicago Tribune
"…the joy and enthusiasm among fans was unmistakable. There is something very exciting about reggaetón and Latin trap—genres that have become global sensations over the last few years—being blasted throughout downtown Chicago. You don't need to understand Spanish to feel the passion and pride of all the music showcased at Sueños." – Chicago Sun Times
THE RECAP:
Home to one of the largest Hispanic populations of any city in the U.S., Chicago deserves a Latin Music festival that makes its community proud. During its inaugural weekend, Sueños Festival proved that it has the potential to be an institution in Chicago, and a premier destination for Latin talent for years to come.
The final day of the first-ever Sueños brought bright stars, beautiful weather, and immaculate vibes, playing host to twelve hours of non-stop Latin Music and Reggaeton. J Balvin capped the night with a stunning performance, making the most out of his only U.S. set of 2022. Making a marquee stop on their final tour ("La Última Misión"), Reggaeton legends Wisin Y Yandel brought down the house with hits from their decades-long career. Ascendant superstars like Jhayco and Sech demonstrated the talent and musicality that helps them stand apart, Fuerza Regida brought regional Mexican flair, rising stars like Lyanno and La Gabi showed why they were next up, and Chicago-based DJ Miriam put on for her city with the first performance of the day. Between sets, the official Sueños DJ, DJ Fredy Fresco, spun classics from all eras of Reggaeton, uniting the audience under the banner of Perreo.
Nestled in picturesque Grant Park in the heart of downtown Chicago, Sueños Music Festival celebrates the success of its inaugural event, and plans many more great years ahead in the Windy City.
"Muchísimas gracias Chicago, hasta la próxima" – Aaron Ampudia & Chris Den Uijl, Co-founders of Sueños
Sueños Music Festival is proudly produced by the teams behind Baja Beach Fest and Lollapalooza.
View a full complement of photos and other media from the festival at this Dropbox: https://www.dropbox.com/scl/fo/odv1ozebilspqetq3dhdc/h?dl=0&rlkey=js6paehtmzdlmq7sthailqwu5
Contact:
Media Contacts:
suenos@audibletreats.com
press@c3presents.com
J BALVIN
J Balvin shines during his headlining set, his only U.S. festival set of 2022
(Photo credit: Sueños / @FRANKIEVERGARA_)
(Photo credit: Sueños / @FRANKIEVERGARA_)
WISIN Y YANDEL
The Reggaeton originators turn back the clock, delivering a vintage performance at Sueños as part of their farewell tour
(Photo credit: Sueños / @FRANKIEVERGARA_)
(Photo credit: Sueños / @FRANKIEVERGARA_)
JHAYCO
Known for his own hits and massive collaborations with Bad Bunny, the Puerto Rican singer-songwriter shows why he's one of Reggaeton's biggest breakout stars
(Photo credit: Sueños / @FRANKIEVERGARA_)
SECH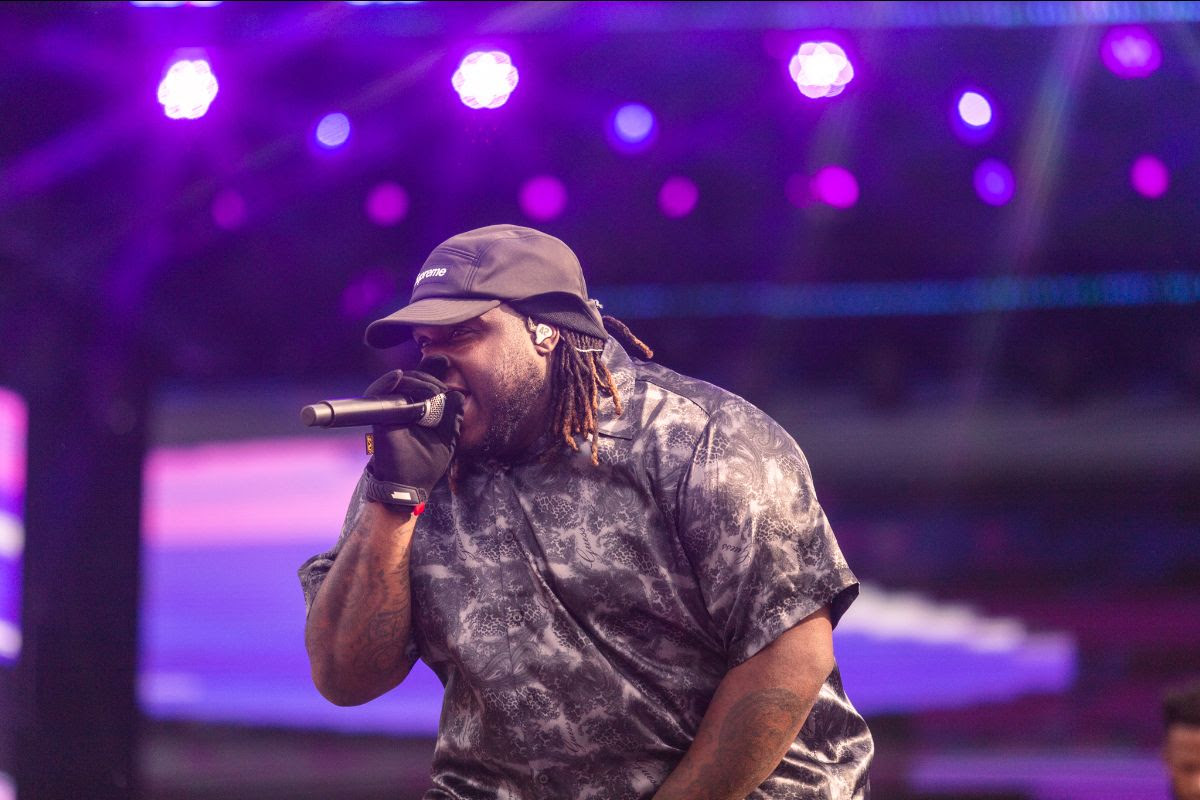 The ultra-talented Panamanian singer shows off his musical chops
(Photo credit: Sueños / @lorens.lens)
FUERZA REGIDA
Fuerza Regida shows why they're the biggest regional urban bands in Mexico
(Photo credit: Sueños / @FRANKIEVERGARA_)
LA GABI
Emerging out of the Dominican Republic with an intriguing mix of styles (Bachata, merengue, son y mas), La Gabi is one of the most exciting risers in Latin Music
(Photo credit: Sueños / @FRANKIEVERGARA_)
DJ MIRIAM
The Chicago-born DJ was repping for her city on the ones and twos to kick off day two
(Photo credit: Sueños / @FRANKIEVERGARA_)
SCENES FROM THE FESTIVAL
(Photo credit: Sueños / @lorens.lens)
(Photo credit: Sueños / @FRANKIEVERGARA_)
(Photo credit: Sueños / @lorens.lens)
(Photo credit: Sueños / @FRANKIEVERGARA_))
Links: