11.13.2020
$tupid Young Announces From Here On Out Album, Coming 12/4 via AFFICIALS/EMPIRE
The Long Beach Native Recruits Blueface & Mike Sherm for "Supposed To" Single
The 28-Year-Old Rapper Shares Another High-Profile Collaboration, Following Singles with Tee Grizzley and NoCap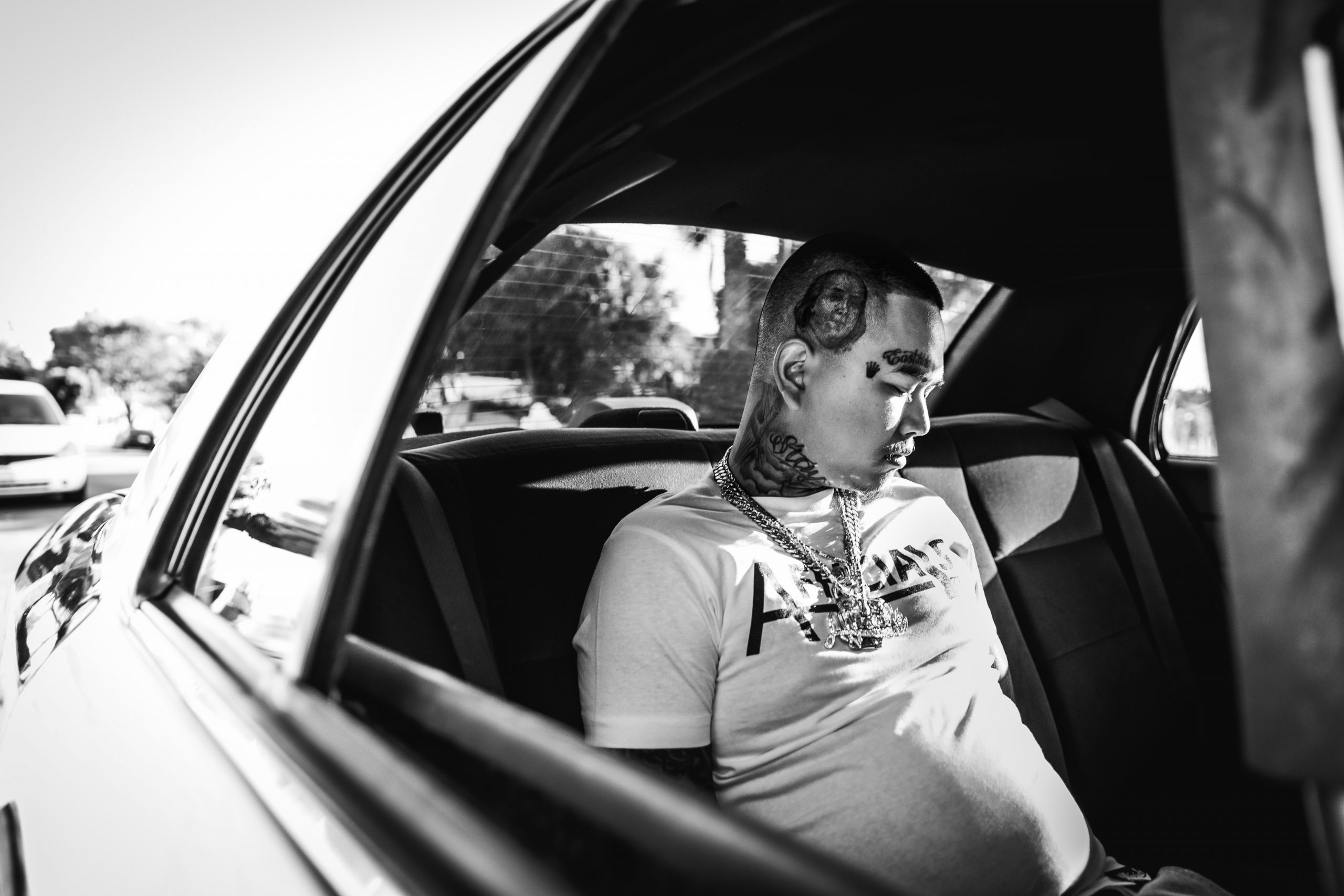 Critical Praise:
"$tupid Young, a Cambodian-American rapper from Long Beach, has a street-rap perspective that I've never heard anyone else bring." – Stereogum
"With every passing YouTube hit, Cambodian rapper $tupid Young expands his reach beyond Long Beach and grows as a voice for his unsung background…$tupid Young has channeled his upbringing through his music to great success. His biggest hit "Mando" with Mozzy was one of the most magnetic songs out of Long Beach last year, and "Murder Scene" with Lil Durk is still electric." – Passion of the Weiss
The Song:
Bringing a unique perspective to SoCal street rap, Cambodian-American rapper $tupid Young is one of his region's sharpest songwriters. Ready to tell the story about how rap saved his life, $tupid Young announces From Here On Out, his upcoming debut album. The album follows a loose narrative, tracing Young's rise from the cutthroat streets of Long Beach to his current success as a rapper and entrepreneur. The earlier songs reflect Young's anger and reckless behavior, while the album's later tracks reflect on his maturation into a community figure and loving father. Featuring recent singles like "Wit A Sticc" ft. Tee Grizzley (2.5 million views) and "I Can't Change" ft. NoCap, From Here On Out arrives on December 4th via AFFICIALS/EMPIRE.
Affirming his rich life destiny, the Long Beach, CA native shares "Supposed To," his latest video single. An effortlessly swinging West Coast anthem, "Supposed To" celebrates Young's rise to the top, reflecting on the hard work required to reach the luxurious life he now leads: "Gotta keep it player/Did so much for the city I should be the mayor/Gotta give me credit cause I did so much labor/Lil fly-ass Asian came in with that flavor." The song features guest verses from Blueface, who stays mostly on beat to deliver offbeat quotables, and no-nonsense NorCal rapper Mike Sherm.
Hailing from Eastside Long Beach, near the streets that birthed Snoop Dogg, $tupid Young built a huge following on the West Coast and beyond without any co-signs or affiliations. The Cambodian-American emcee has garnered over 132 million Youtube views, and over 80 million combined streams on Apple and Spotify. An unlikely success due to his heritage and his rough upbringing, $tupid Young embodies the underdog spirit, and his songs tell the story of a young man willing himself to succeed through hard work and dedication. The 28-year-old rapper has collaborations on the books with the likes of Lil Durk, E-40, Shoreline Mafia, Jay Park, and Mozzy, who connected with Young for the massive 2017 regional hit "Mando" (44.6 million YouTube views). Finally ready to show the world what he's fully capable of, Young is putting every thing he has into the upcoming From Here On Out, his official debut after a long career of mixtapes. Stay tuned for more.
Buy/Stream "Supposed To" ft. Blueface & Mike Sherm: https://music.empi.re/supposeto
Please contact Michelle or Erin for more info.
The Background:
$tupid Young hails from the same Eastside of Long Beach streets that produced legends such as Snoop Dogg. However, the product of the Cambodiatown section of the city has achieved rap stardom without co-signs or crew affiliations. Instead, the independent MC has attracted more than 132 million YouTube views, 48 million Spotify streams and 32 Million Apple Music streams making music that reflects his reality and charts his maturity. "I have always felt like the outcast and the underdog," he admits. Young overcame that sense of alienation and applied it to music. After years of DIY success, he readies his most polished project to date, tracing $tupid Young's ascent from the cutthroat streets to a music career to entrepreneur and proud father.
---
Links:
instagram | twitter | soundcloud | youtube | spotify
"Supposed To" ft. Blueface & Mike Sherm: https://music.empi.re/supposeto
"I Can't Change" ft. NoCap: https://music.empi.re/icantchange
"Wit A Sticc" ft. Tee Grizzley: https://empire.ffm.to/witasticc / https://youtu.be/UKYcXg7dcbU
B.A.R.S. Vol. 1: http://smarturl.it/B.A.R.S
Yellow Tape 2 (w/MBNel): https://empire.ffm.to/yellowtape2
"Mando" ft. Mozzy: https://www.youtube.com/watch?v=YcSIurVQcRs