12.5.2019
Smokepurpp Announces Deadstar 2 Guest Stars, Including Trippie Redd, Lil Skies, Moneybagg Yo, Ty Dolla $ign, and Denzel Curry
In the Midst of His Flattpurpp Social Media Challenge, the Alamo Records Rapper Shares a Teaser Trailer for the Anticipated, Mike Dean-Executive Produced Project
Critical Praise:
XXL Class of 2018 Freshman
"Purpp has caught the ears of everyone from The Weeknd and D.R.A.M. to Chief Keef and Travis Scott, and the 19-year-old rapper is in position for a rapid ascent" – Pigeons & Planes
"If you've not been following along, the rise of young Miami rapper SmokePurrp – alongside that of his longtime pal and collaborator Lil Pump – has been one of the more exciting rides in rap's underground this year" – Noisey
"Out of all the SoundCloud and Florida rappers that have gained floods of attention and acclaim in recent years, Smokepurpp has stood as one of the movement's strongest proponents and artists." – HYPEBEAST
The Announcement:
Bursting onto the scene with his impish attitude and predilection for short-form bangers, Smokepurpp is ready to reach his full potential. Today, Purpp shares more information about Deadstar 2, his anticipated debut album. Executive-produced by Mike Dean, Deadstar 2 expands and refines Smokepurpp's winning formula, bursting with sonic detail, but with enough space for Purpp to spin his witty bars into hard-hitting cadences. The album features appearances from Lil Skies on the recent single "Dirty Dirty," as well as additional guest spots from Trippie Redd, Ty Dolla $ign, Moneybagg Yo, and Denzel Curry. Featuring production from the likes of Murda Beatz, Ronny J, Go Grizzly, Apex Martin, and more, Deadstar 2 is the ultimate showcase yet for Purpp's intergalactic appeal, equally suited to headphone listening and festival moshing. Featuring the Go Grizzly-produced single "Stevie," Deadstar 2 arrives on December 13th via Alamo Records.
Earlier this week, Purpp announced the Flattpurpp Contest, providing an opportunity for his most creative fans to win a VIP experience. Over the past weeks, Purpp set up cardboard cutouts of himself on 25 different college campuses, and at ComplexCon in Long Beach, posing with the likes of Lil Pump and NFL running back Todd Gurley. The Florida rapper is offering a free vacation to Miami for whoever creates the social media post with the most inventive interaction with Flattpurpp. At the end of the contest, Purpp will select the top 15 entries and allow fans to vote for the best one. Prize includes round trip airfare and 5-nights/4-days in the Sunshine State. The official rules for the Flattpurpp Contest are available here.
Stay tuned in the coming weeks for more about Deadstar 2, before Purpp takes the stage in December at Rolling Loud Los Angeles. Head to deadstar2.com to buy brand new Smokepurpp merchandise.
Watch a trailer for Deadstar 2: https://www.instagram.com/p/B5qvBKVBq9X/
Check out more details on the Flattpurpp Contest here: https://deadstar2.com/flattpurpp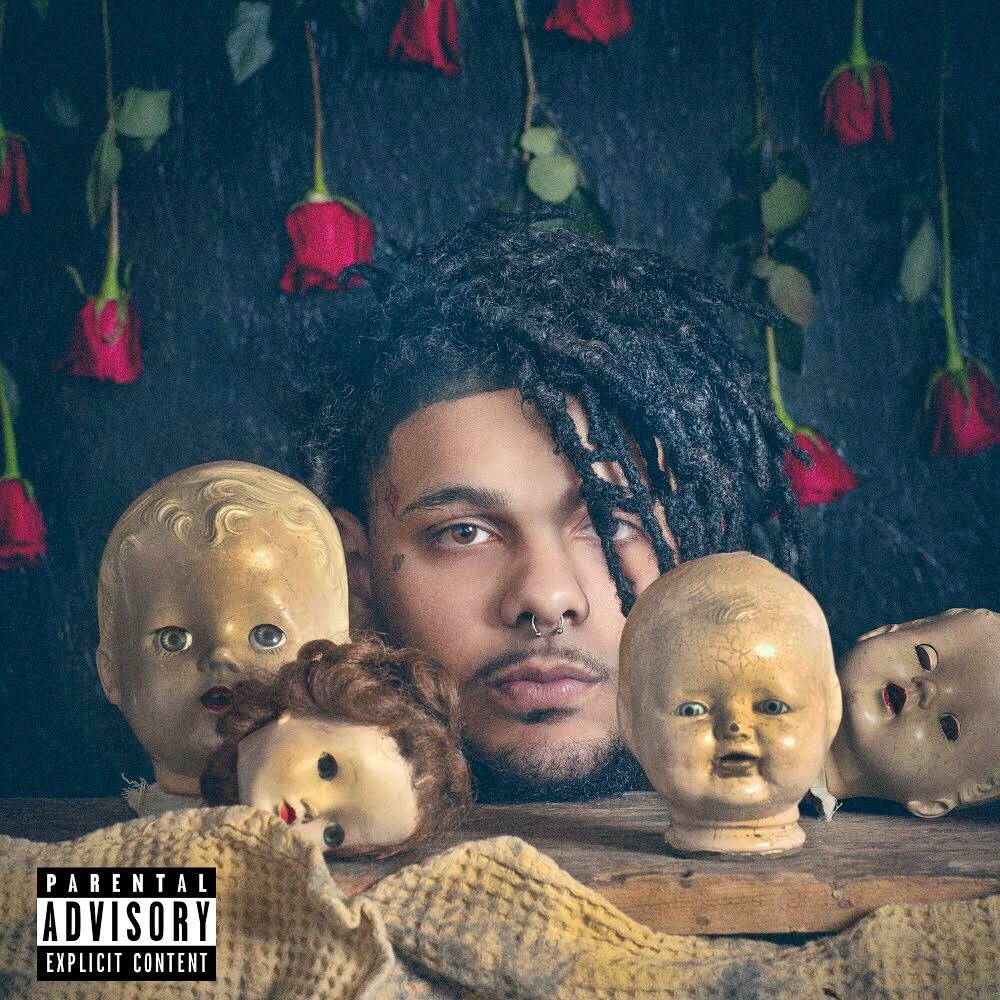 Please contact Michelle or Scott for more info.
The Background:
The Chicago-born, Miami-raised rapper and producer Smokepurpp has been one of the cornerstones of Florida's burgeoning rap scene since the release of his "Ski Mask" video in 2015. The buzz from the video and other singles with close friend Lil Pump culminated in a record deal with Alamo/Interscope Records and Travis Scott's Cactus Jack Records. The 21-year old Purpp quickly went to work, collaborating with Scott, Yo Gotti, Pump, and more. His debut release, Deadstar, spawned the gold-certified single "Audi" and generated features from The New York Times, Rolling Stone, Pigeons & Planes, XXL, Mass Appeal, and many more. The follow up release, Bless Yo Trap, was a collaboration with Grammy-nominated producer Murda Beatz, boasted the standout single "123" and collaborations with Lil Yachty, Offset, and A$AP Ferg. 2018 has been a banner year for Purpp so far, thanks to his selection on the 2018 XXL Freshman list, the release of "Nephew," his Gold-certified collaboration with Lil Pump, which has over 100M streams across all platforms, and "I Love It," the Kanye West and Pump collaboration which Purpp co-wrote and debuted at number 6 on the Billboard Hot 100. After delighting his fans with the Lost Planet EP in April, Purpp set to close the year out with the highly-anticipated Deadstar 2.
---
Links:
twitter | facebook | soundcloud | youtube | instagram
Watch a trailer for Deadstar 2: https://www.instagram.com/p/B5qvBKVBq9X/
Buy Smokepurpp merch: http://deadstar2.com
"Dirty Dirty" ft. Lil Skies: https://smarturl.it/SmokepurppDirtyDirty | https://youtu.be/2U5YNTtV4C8
"Stevie": https://www.youtube.com/watch?v=XucF4r4nn6U / https://smarturl.it/SmokepurppStevie
Flattpurpp Contest Details: https://deadstar2.com/flattpurpp
Lost Planet 2.0 EP: http://smarturl.it/LostPlanet2.0
"Nephew" ft. Lil Pump: https://www.youtube.com/watch?v=nuusAVJCyOA
"Audi": https://www.youtube.com/watch?v=1dvTJJvEFL8
Deadstar: https://open.spotify.com/album/2TWKabrKN6YOZ1jgqo97uz?si=frx9dtRgSuGS2Cgc_nNwtA