5.26.2021
Video: Slimelife Shawty – "Baby Boy"
The Atlanta Rapper Reflects On His Come Up and Battles His Demons In His Latest Video Single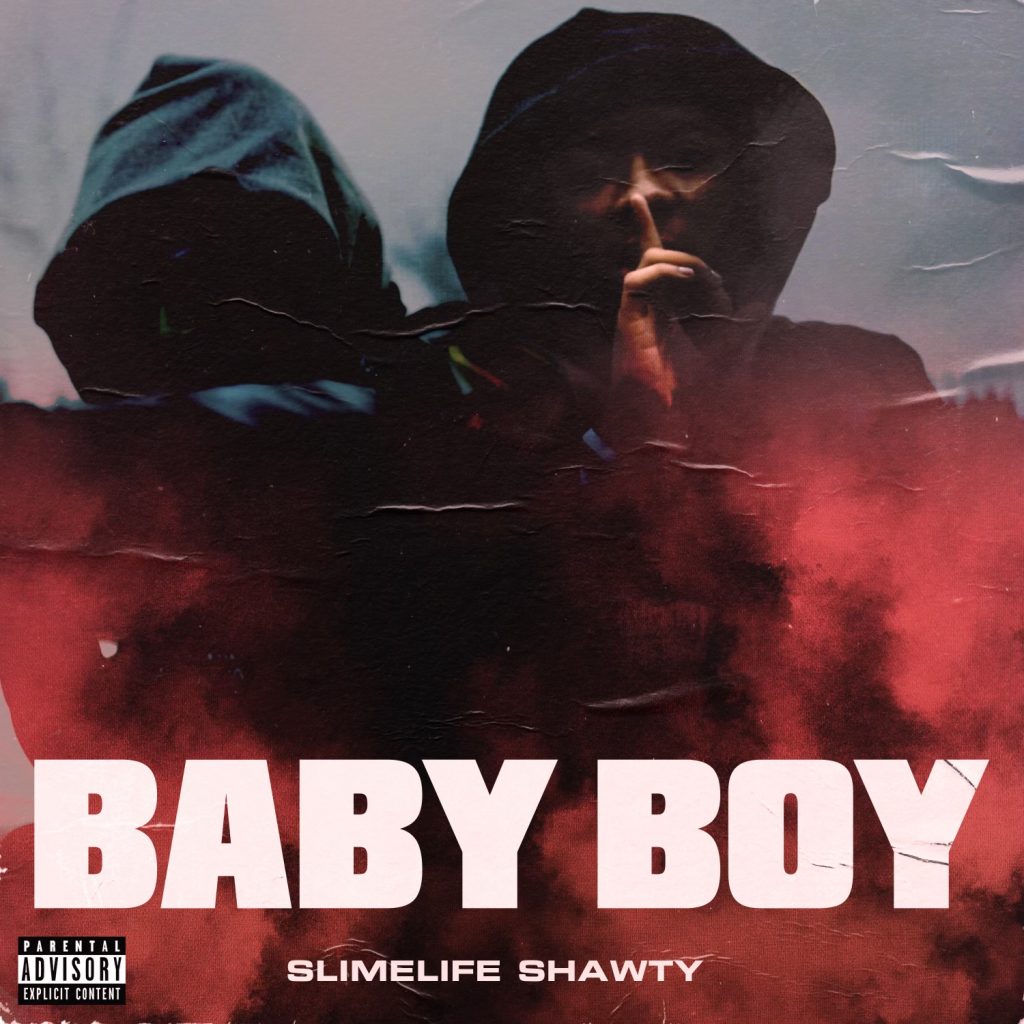 Critical Praise:
"Atlanta rapper Slimelife Shawty has been building his catalog over the last couple of years, earning attention from Young Thug, Lil Durk, Lil Baby, and more. Associating himself with several of the city's strongest forces, it's not hard to see why he's been rising so quickly. The budding star is seemingly one project away from being recognized as one of Atlanta's top talents." – HotNewHipHop
"Slimelife Shawty became a staple of Atlanta's bubbling underground after appearing on early Lil Keed standouts like 'Blicky Blicky' in 2018. Since then, he's been moving with remarkable consistency, gaining traction with anthemic songs like 'Don't Worry.'" – DJ Booth
The Video:
Slimelife Shawty is becoming a master at baring his soul through his music. Proving his ability to create heartfelt trap tracks once again, Slimelife shares "Baby Boy," his new video single. With gripping lyrics and raw emotion in his voice, the Atlanta native confronts his demons while still acknowledging everything he has accomplished against all odds: "I know I'm in hell / Everywhere they say the slime couldn't go, you know I went there." The young rapper injects every ounce of his pain into his lyrics as he melodically flows on the ATL Jacob-produced beat. Directed by ShotByWolf, the video depicts Slimelife counting his riches and standing alone in a parking lot and a barren apartment stairwell as he anxiously reflects on the life struggles that continue to fuel his hustle and undeniable talent. "Baby Boy" is the follow-up to recent videos for "No Brakes" (1.7M YouTube views) and "Homicide" (958K YouTube views).
Slimelife Shawty has kept busy in the run up to Better Livin, his next project. The 22-year-old rapper recently shared the video for his loyalty anthem "Homicide" (565k views on YouTube), and teamed up 42 Dugg for the remix to "Don't Worry (Clappers)," his biggest hit to date with over 13 million streams across platforms. Slimelife is a fixture on the ATL trap scene,  frequently collaborating with fellow rising stars like Lil Keed and Lil Gotit. Last year, the Alamo Records signee released No Slime Left Behind, a full-length project, and made noise with his street hit "All Summer" (2 million YouTube views).
Slimelife Shawty looks to continue showcasing his ever-melodic flow and unapologetic lyrics. Stay tuned for Better Livin, coming this summer via Alamo Records.
Watch "Baby Boy": https://youtu.be/XWlNsjv5u7E
Buy/Stream "Baby Boy": http://smarturl.it/BabyBoySlimelife
Please contact Michelle, Erin, or Destiny for more info.
The Background:
Slimelife Shawty is one of the most promising young voices out of Atlanta, Georgia. Inspired by hometown hero, Young Thug, the 21-year-old has found success with his Southern-twanged, pain-stained lyrics paired with melodic undertones. In 2018, Shawty assisted Lil Keed's "Blicky Blicky," which erupted in the Atlanta streets and drew attention to the rising lyricist. Boasting cosigns from the likes of Thug, Keed and YNW JGreen, Shawty stepped confidently into more solo success. In 2019, with his 12-track EP, 100 Reasons, and songs like "Bankroll" and "40 Bars, he amplified his smooth wordplay and shares his story with the world. Fueled by his street hit "Clappers," Slimelife continues to gain recognition for his undeniable talent and rise to unprecedented heights. His latest project, No Slime Left Behind, came out in May 2020.
---
Links:
instagram | twitter | youtube | soundcloud | spotify
"Baby Boy": http://smarturl.it/BabyBoySlimelife 
"No Brakes": http://slimelifeshawty.lnk.to/NoBrakes
"Homicide": http://smarturl.it/HomicideSlimelife
"Clappers" (Remix) ft. 42 Dugg: https://smarturl.it/ClappersRemix
"Don't Worry (Clappers)": https://youtu.be/dJ8YeN4wlf0
Hot Box: https://smarturl.it/HotBoxSlimelife
"All Summer": https://www.youtube.com/watch?v=tXAK6jNzd-o
No Slime Left Behind: http://smarturl.it/noslimeleftbehind