Video: Siya – Clarity/Nights B4 You
Sisterhood of Hip-Hop Star Siya Drops Breathtaking Video For The Poignant "Clarity" and Visceral "Nights B4 You"
02.28.2017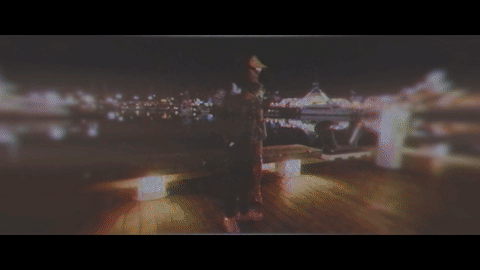 Critical Praise for Siya
"Siya is smooth" – The FADER
"Has a unique sound that mixes hardcore street raps with dance-floor ready beats." – Complex
"Her pen game is sharp enough to hang with the big dogs." – VIBE 
The Video:
Brooklyn emcee Siya continues to showcase her phenomenal aesthetic with an intimate look into a past relationship in the gorgeous "Clarity/Nights B4 You" video. With "Clarity," Siya spits a deeply personal 16 bars in the form of a phone call to her partner, and in "Nights B4 You," she copes with unexpected heartbreak. Premiered by RnBass, the hypnotic visual mirrors the story, with stunning camerawork flowing around Siya, etherial as a gust of wind. The cinematography, leagues above most rap videos, isn't the only sign of Siya's uncanny artistry. Subtle vocal flourishes, tasteful keys, and deceptively insightful lines all prove that Siya is one of the most talented in the business.
Born in California to drug-addicted parents, but raised in Brooklyn's Bedford-Stuyvesant neighborhood, home to Jay-Z, Mos Def and The Notorious B.I.G., Siya is primed for a breakout year in 2017. In 2016, Siya released the hard-hitting SIYAvsSIYA, her debut album featuring an appearance from Sage The Gemini, equally split between sinister street rhymes and wavy, electronic-influenced love songs. Beyond rap, Siya found success as a television personality, starring in all three seasons of Oxygen's Sisterhood of Hip-Hop, a T.I.-produced reality series starring five female rappers who navigate their way through the male-dominated music industry. Check out the Commitment EP, available on all digital music stores and streaming services.
Watch the video: https://youtu.be/EzvIzQ-2YYM
Check out the RnBass premiere: http://www.rnbass.com/rnbass-premiere-siya-claritynights-b4-you-official-video/
Please contact Michelle or Dharmic for more info.
Siya Background
Michele Sherman (born March 23, 1987), better known by her stage name Siya, is an American rapper signed to R&B singer and songwriter Tank. She currently stars in the Oxygen reality TV series Sisterhood of Hip Hop. She is famed for being an openly gay female rapper. She is an upcoming actress. Siya released a mixtape entitled Better Late Than Never in February 2015. She released her single the "Real MVP" and One Hunnid in September 2014. She has released other singles such as "D.Y.K.E.," "Heaven," "I Put Niggas On" and "I'm Gone." Siya has collaborated with artists such as Chris Brown, Tank, and Sage the Gemini. Siya has performed alongside artists such as Wyclef Jean at the world famous B.B. Kings as well as opened up for Fat Joe and Fabolous during a concert at Nassau Coliseum in Long Island, New York. Currently, she's working on her album SiyavsSiya, which will be out soon. It's progress is also documented on Sisterhood of Hip Hop.
---
Links:
official site | twitter | facebook | instagram | youtube | soundcloud | spotify
"Clarity/Nights B4 You": https://youtu.be/EzvIzQ-2YYM
Commitment EP: https://soundcloud.com/iamsiya-1/sets/commitment-ep // https://itunes.apple.com/us/album/commitment-ep/id1197699597
"Dont U (Say Yes)": https://soundcloud.com/iamsiya-1/siya-dont-u-say-yes-feat-tank
"Front Door": https://soundcloud.com/iamsiya-1/front-door/s-YU7VT // https://itunes.apple.com/us/album/front-door/id1197699597?i=1197699791
"Watch What You Say" ft. Sage The Gemini: http://www.youtube.com/watch?v=jkXFd9TG_-s
SIYAvsSIYA: https://itunes.apple.com/us/album/siyavssiya/id1173713154?ls=1?at=1001l3Iq&app=itunes // https://open.spotify.com/album/6o0ymhosvxBRvfmFLm4aj1
"I Know I Know": https://soundcloud.com/iamsiya-1/i-know-i-know/s-owrWj // https://youtu.be/9WHHQqFIukY
"Nights B4 You": https://soundcloud.com/iamsiya-1/nights-b4-you/s-XjPYy
"My Sons": https://youtu.be/2E9GmvkpDjA
"Real MVP": https://www.youtube.com/watch?v=Ih9QZIEYg2k
"D.Y.K.E." ft. Tank: https://www.youtube.com/watch?v=Pyl_sy-1qKs
"Open Letter": https://www.youtube.com/watch?v=2GhqmK6UYR4
Bio, photos, and streams available here: http://www.audibletreats.com/siya