10.8.2019
Mixtape: Shoreline Mafia – Shoreline in London (Hosted by Trap-A-Holics)
Premiered on Mixtape Madness Ahead of the Group's First Headlining UK Show, Shoreline In London Shares New Single "Grease Lightning", Compiled with Some of the L.A. Collective Biggest Hits
Critical Praise:
"After dropping a terrific debut album last November — a stylish bundle of songs that somehow felt nonchalant and meticulous at once — Shoreline Mafia has since become one of the most fascinating acts in a resurgent L.A. rap scene. And on Saturday night, the [collective's] chemistry was something you could practically reach out and touch. These guys love rapping, and even more than that, they love rapping with each other." – Washington Post
"Videos filmed in graffitied, just-made condos and fluorescent strip malls near East Hollywood helped make Shoreline Mafia the [collective] of choice for truant teenagers. "Musty"  and "Bottle Service" are definitive Shoreline: rollicking, slithering, and, in their creation, laughably janky and blatantly illegal."  – Noisey
"Shoreline Mafia is leading L.A.'s unruly rap renaissance." – The FADER
"The only prerequisites to enjoying their music are a functional set of ears" – Passion of the Weiss
The Tape:
Perfecting their signature brand of party positive rap, L.A.'s Shoreline Mafia is quickly developing a global following. Preparing for their first headlining show in the UK, Shoreline Mafia collaborates with Trap-A-Holics and UK rap website Mixtape Madness to release Shoreline In London, a compilation tape. Released ahead of Fenix Flexin and OhGeesy's sold-out performance last night at London's Islington Assembly Hall, Shoreline In London collects some of the collective's best-loved tracks, including the Platinum-selling "Bands" and Gold records "Musty" and "Nun Major," along with the new song "Grease Lightning." 
A collaboration between Fenix Flexin and UK rapper Kilo Jugg, who was the opening act for last night show, "Grease Lightning" is a slo-mo trap banger, illustrating the surprising connection between the dark sonic worlds of UK drill and L.A. function. Shoreline Mafia's London concert is the latest stop on OhGeesy and Fenix Flexin's "Euro Wave Tour," a 16-date, 14-country tour through Europe. The Shoreline In London compilation is available to stream and download for free at Mixtape Madness and on Audiomack.
Last month, Shoreline Mafia shared Party Pack Vol. 2, their latest EP. A tight nine-pack of radio-ready West Coast snap, Party Pack Vol. 2 showcases the lived-in chemistry between the group's four emcees (Fenix Flexin, OhGeesy, Rob Vicious, Master Kato), as they explore several unique sonic avenues within the collective's dark and minimalist sound world. With production from frequent Shoreline collaborators like Ron-Ron and Ace The Face, along with hitmaker D.A. Doman (Tyga's "Taste"), the project peaked at #4 on Apple Music, landing six songs on the service's Top 200 charts. The new EP peaked at #61 on the Billboard 200 and helped propel the group to the top 50 on Rolling Stone's new Artist 500 chart. Shoreline Mafia currently sits at #89 on that chart, with more than 12.8 million streams on their catalog in the past week.
Shortly after wrapping up the "Euro Wave Tour" later this month, Fenix and OhGeesy head straight back on the road for the national "Paid In Full Tour." Commencing on October 26th, the tour will take Shoreline members Fenix Flexin and OhGeesy coast-to-coast, topping the bill at clubs and theaters across the country. The two collective members spent September performing at festivals, bringing their unique stage energy to Papas Beach Bash (Rosarito, MX), Life Is Beautiful (Las Vegas, NV), and Rolling Loud Bay Area (Oakland, CA).
Buy/Stream Party Pack Vol. 2 EP: https://Shoreline.lnk.to/PartyPackVol2PR
Buy tickets for Shoreline Mafia concerts: https://www.hellawave.com/PartyPack2/
Shoreline in London tracklist:
1. Fenix Flexin – Grease Lightning (feat. Kilo Jugg)
2. Shoreline Mafia – Bands
3. Shoreline Mafia – Wings
4. Shoreline Mafia – Molly Water
5. Shoreline Mafia – Nun Major
6. Shoreline Mafia – Fell In Love
7. Shoreline Mafia – Moving Work
8. Shoreline Mafia – Musty
9. Shoreline Mafia – Pressure
10. OhGeesy – Heavy
11. Shoreline Mafia – Homicide (feat. Bandgang Lonnie Bands)
12. Shoreline Mafia – Whuss Da Deal
13. Shoreline Mafia – Bathing Ape
14. Shoreline Mafia – Straight Drop
Shoreline Mafia "Euro Wave Tour" dates:
10/8 – Amsterdan, Netherlands – Bitterzoet
10/10 – Antwerp, Belgium – Kavka
10/11 – Cologne, Germany – Veedel Club
10/12 – Berlin, Germany – Burg Schnabel
10/13 – Warsaw, Poland – Klub Hydrozagadka
10/15 – Kiev, Ukraine
10/16 – Moscow, Russia
10/18 – Helsinki, Finland
10/19 – Stockholm, Sweden – Debaser
10/20 – Copenhagen, Denmark – Loppen
Shoreline Mafia "Paid In Full Tour" Dates:
10/24 Thu – Edmonton, AB – Union Hall
10/25 Fri – Calgary, AB – Macewan Ballroom
10/26 Sat – Missoula, MT – Top Hat Lounge
10/27 Sun – Seattle, WA – Showbox SoDo
10/29 Tue – Santa Cruz, CA – The Catalyst
10/30 Wed – Santa Cruz, CA – The Catalyst
10/31 Thu – Pomona, CA – The Fox Theater
11/01 Fri – San Diego, CA – SOMA
11/02 Sat – Las Vegas, NV – Day N Night Festival
11/03 Sun – Flagstaff, AZ – Orpheum Theater
11/05 Tue – San Antonio, TX – The Aztec Theater
11/06 Wed – Dallas, TX – House of Blues – Dallas
11/07 Thu – New Orleans, LA – Republic NOLA
11/08 Fri – Atlanta, GA – Masquerade (Heaven)
11/09 Sat – Charlotte, NC – The Underground
11/11 Mon – New York, NY – Webster Hall
11/12 Tue – Boston, MA – Paradise Rock Club
11/13 Wed – Hartford, CT – Webster Theater
11/15 Fri – Clifton Park, NY – Upstate Concert Hall
11/16 Sat – Detroit, MI – The Fillmore – Detroit
11/17 Sun – Chicago, IL – House of Blues – Chicago
11/19 Tue – Minneapolis, MN – First Avenue
11/21 Thu – Fort Collins, CO – Aggie Theatre
11/22 Fri – Salt Lake City, UT – The Complex
11/23 Sat – Reno, NV – Jub Jub's
11/24 Sun – San Francisco, CA – Warfield Theatre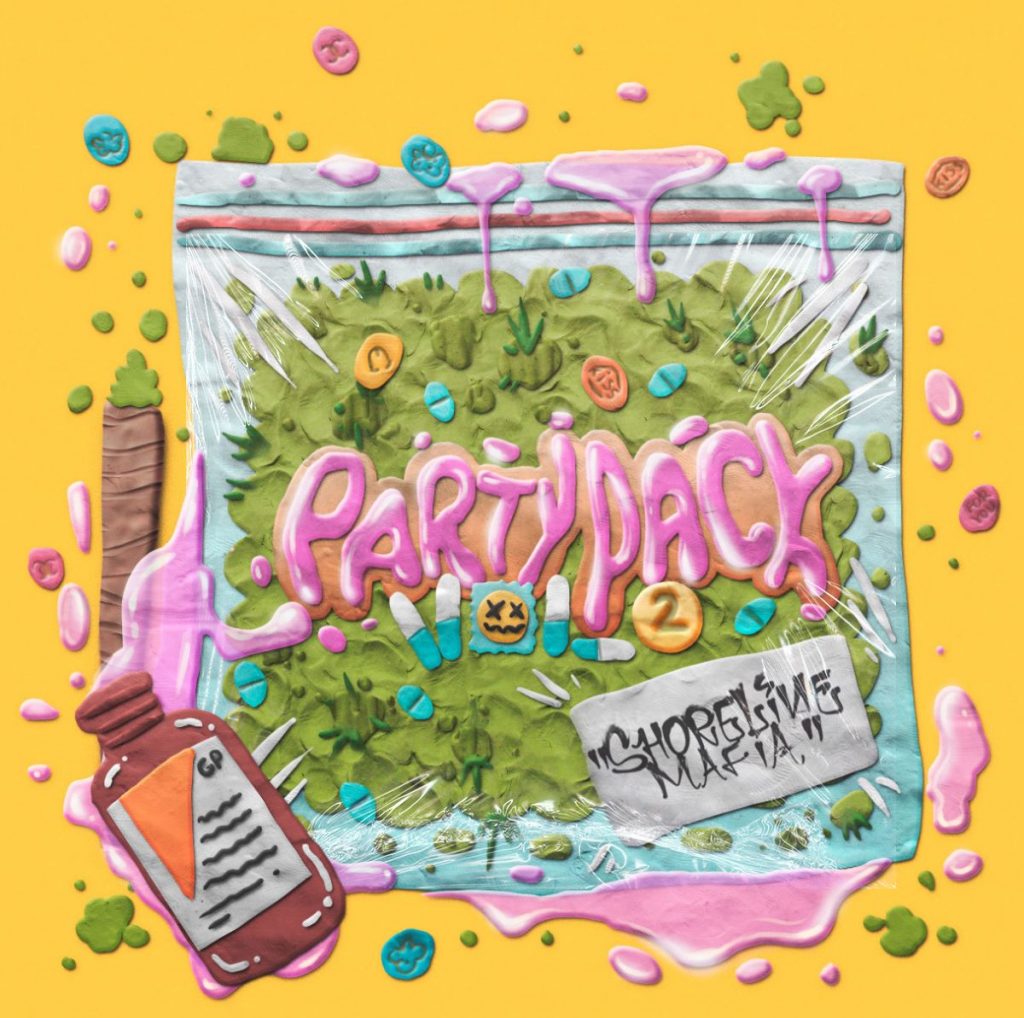 Please contact Michelle or Scott for more info.
The Background:
Comprised of Fenix Flexin, OhGeesy, Rob Vicious, and Master Kato, Shoreline Mafia leads an exciting new wave of L.A. rappers. With over 18 million streams per month on all platforms, RIAA Gold certifications for singles "Musty" and "Nun Major," and a platinum plaque for "Bands," Shoreline Mafia is only just getting started.
---
Links:
official site | instagram | twitter | facebook | spotify | youtube | soundcloud
Shoreline In London: https://audiomack.com/album/mixtapemadness/shoreline-mafia-in-london
"Caribbean" (OhGeesy, Rob Vicious): https://Shoreline.lnk.to/CaribbeanVideo
Party Pack Vol. 2 EP: https://Shoreline.lnk.to/PartyPackVol2PR
Buy tickets for Shoreline Mafia concerts: https://www.hellawave.com/PartyPack2
"Fell In Love" (Fenix Flexin): https://youtu.be/JHUnTLTG1KI