11.4.2019
Video: Sheff G – "Feel Ah Way"
The Brooklyn Rapper Shares the Latest Clip From His Debut Mixtape The Unluccy Luccy Kid
Critical Praise:
"When Flatbush drill rapper Sheff G is at the peak of his powers, his songs are exhilarating…His raps feel like wind sprints. As the vocal sample wails behind him, he bobs and weaves like a boxer poised to strike. "Tonight" is short, to the point, and highly effective: You cross Sheff G at great personal cost." – Pitchfork
"Sheff G made Drill the sound of Brooklyn" – Pitchfork
The Video:
Offering lilting basso melodies and sharp storytelling, Sheff G is bringing Brooklyn back to the forefront. Giving the visual treatment to a highlight from his recent mixtape The Unluccy Luccy Kid, Sheff shares "Feel Ah Way," his new video. Produced by Great John, who provides a classic drill backdrop with bouncy-but-subdued piano and thundering kick drums, "Feel Ah Way" finds Sheff establishing his street bonafides and decrying anyone who ain't about that life: "You was in school doin' projects, we drill and run in n****s pockets." In the video, Sheff relives his last moments before a crucial court case, which he spends in a luxurious NYC apartment with a dozen ski mask-clad associates, sipping Hennessy and enjoying the boss life before taking his Rolls Royce downtown to battle the system.
Sheff G is known for his sonorous voice and his lyrical realism, rhyming in vivid detail about his neighborhood and his rise from poverty to prominence. On The Unluccy Luccy Kid, the 20-year-old rapper gives fans a glimpse into his state-of-mind, exploring the events that started him on the path to rap relevance, and refining his sharp storytelling instincts. With an appearance from Mozzy and multiple appearances from Sheff's frequent rhyme partner Sleepy Hallow, who recently released his own debut mixtape DON'T SLEEP, and with the bulk of the production handled by Great John, The Unluccy Luccy Kid is available to stream everywhere via Winner's Circle / EMPIRE.
Influenced by the lyrics and attitude of Chicago's drill movement, especially artists like Chief Keef and G Herbo, Sheff G helped lead a similar movement in his home neighborhood of Flatbush, marked by dramatic minor-key production, lyrical realism, and low-budget high-energy music videos. In 2017, Sheff G helped start the Brooklyn Drill movement with "No Suburban," which earned more than 6 million views on YouTube. Since then, Sheff has been one of the most popular rappers in the city, stopping traffic in the streets with his "Panic" series of singles and creating a cross-continental drill connection with rappers from the UK. Recently, Sheff made waves with singles like "We Getting Money" and "Flows," which each have over 1 million plays on Spotify and over 2 million views on YouTube. With a glowing profile in Pitchfork and a growing fanbase in and out-of New York, Sheff G is ready to show the world what he's got.
Watch "Feel Ah Way": https://www.youtube.com/watch?v=pxCUH3ER8Hw
Buy/Stream The Unluccy Luccy Kid: https://Empire.lnk.to/unluccy
The Unluccy Luccy Kid tracklist:
1. Breesh (Intro)
2. 8th Block
3. Tonight
4. Feel a Way
5. Flows (feat. Sleepy Hallow)
6. Flows Part 2 (feat. Sleepy Hallow)
7. We Getting Money
8. Designer (feat. Sleepy Hallow)
9. All My Life (feat. Sleepy Hallow)
10. Respect (feat. Sleepy Hallow)
11. Think I'm Playing
12. Menace (feat. Sleepy Hallow & Mozzy)
13. Automatic (feat. Sleepy Hallow)
14. Emotionless (Outro)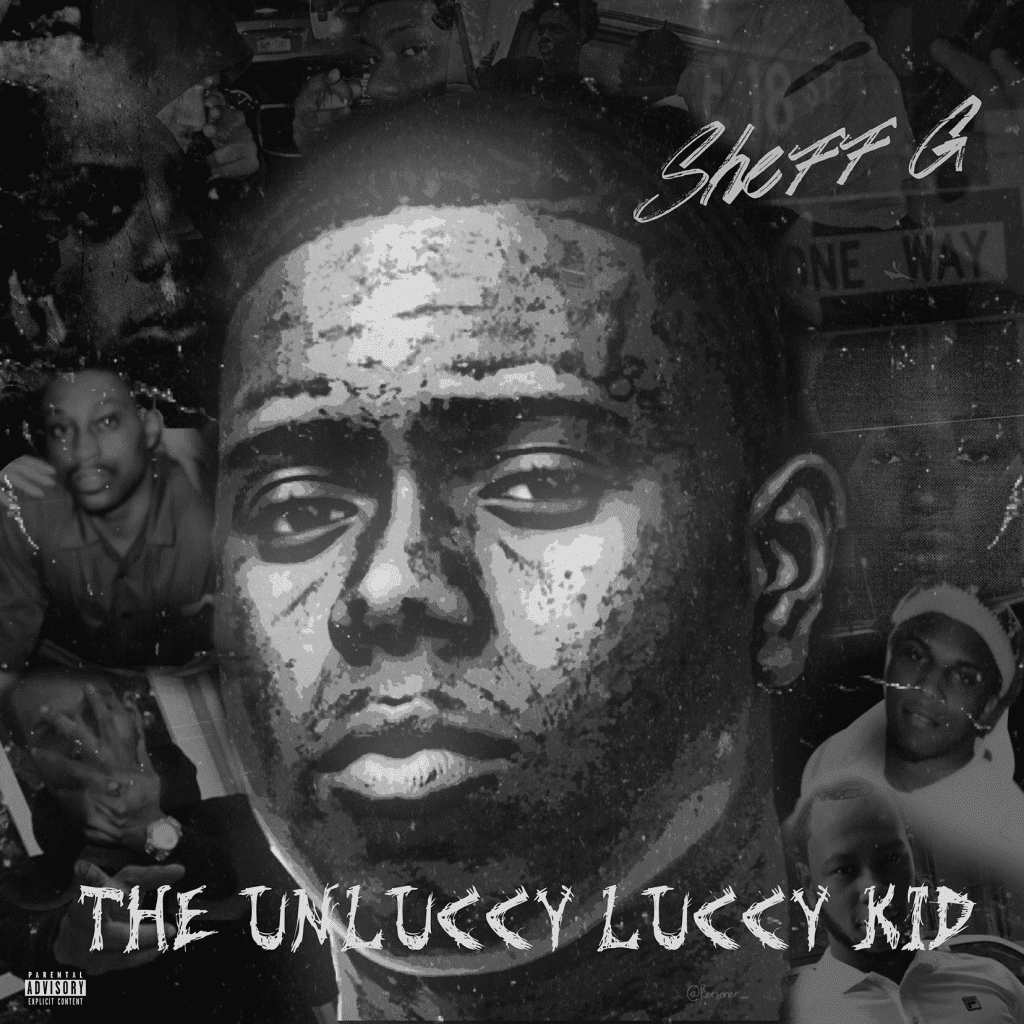 Please contact Michelle or Bri for more info.
---
Links:
instagram |  youtube |  soundcloud | spotify
Bio, photos, music and more can be found at: https://audibletreats.com/sheff-g/
"Feel Ah Way": https://www.youtube.com/watch?v=pxCUH3ER8Hw
The Unluccy Luccy Kid: https://Empire.lnk.to/unluccy
"We Gettin Money": https://empire.lnk.to/WGM / https://youtu.be/2tA4HSgTY8o
"Light Work Freestyle": https://www.youtube.com/watch?v=SL8GKEwH2uc
"Tonight": https://www.youtube.com/watch?v=btZcGulwOxk
"Flows" ft. Sleepy Hallow: https://youtu.be/DYTxB_-ysns / https://Empire.lnk.to/Flows
"No Suburban": https://www.youtube.com/watch?v=HXWNvHWhtIo