3.28.2023
Serato and Gender Amplified Partner On Exclusive Sound Pack Designed By Women Producers
Featuring Contributions From Nine Talented Producers, Including Acclaimed Artists such as Gender Amplified Founder Ebonie Smith and Boston Chery, the Gender Amplified Sound Pack Will Be Available to All Users of Serato Products Later This Year


The Announcement:
In celebration of Women's History Month, Serato has collaborated with Gender Amplified on an official sample pack to be released later this year and available to all Serato Studio users. The pack features 69 original sounds that were created using a collection of iconic synthesizers and cutting-edge instruments at Hyperballad Studio in Brooklyn. Tapping into the endless possibilities of reimagining sounds through sampling, live tracking and found sound recordings, the producers collaborated in focused groups to design a diverse and future-nostalgic collection of lo-fi beats and genre-defying sounds.
The Gender Amplified Sound Pack will be available later this year as a free download via the Serato Studio Sounds page on the Serato website.
Gender Amplified was created in 2007, when president and founder Ebonie Smith organized a one-day conference entitled "Gender Amplified: Women & Technological Innovation in Hip Hop" as part of her thesis as a student at Barnard College. In the years since, Gender Amplified has evolved into a non-profit that supports women in all stages of their journey in music production through workshops, mentorship and networking opportunities. In addition to her work with Gender Amplified, Smith works as a senior engineer and producer at Atlantic Records and has achieved accolades for her work as an award-winning producer, audio engineer, and songwriter on Hamilton(Original Broadway Cast Recording), Janelle Monáe and Cardi B.
"Our community of producers was introduced to Serato Studio by (Artist Relations Manager) OP Miller," says Smith of the genesis of the collaboration. "They have found it very useful and helpful, and have been inspired by the technology that underpins it and drives it. When the opportunity arose for Gender Amplified's voice to be part of the unique sounds that are offered in Studio, we thought it was a great idea." 
The creation of a sound pack offers a learning opportunity for the producers to dive into aspects of music production that are unique to this process. "Making a good sample pack isn't exclusively about the sounds themselves but the sonics, the timbre and the sound design associated with each one shot or loop," shares Smith. "I'm excited for us to get into the studio, to tear into some vintage analog equipment, and get into the nuts, bolts and science of audio production for samples specifically." 
Krithi Rao is one of the producers who was part of the sessions, and is excited by the prospect of creating sounds that will facilitate music-making for others: "I always thought it must be so cool for those who create sounds and sample packs to know that so many people are using sounds that they created. That must be the best feeling; I want to feel that!"
The sound pack features contributions by the following producers:
Stay tuned for more information about the Gender Amplified sound pack, dropping later in 2023.
Read more about Gender Amplified: https://genderamplified.org/
Read more on Serato's The Drop blog: https://the-drop.serato.com/culture/gender-amplified/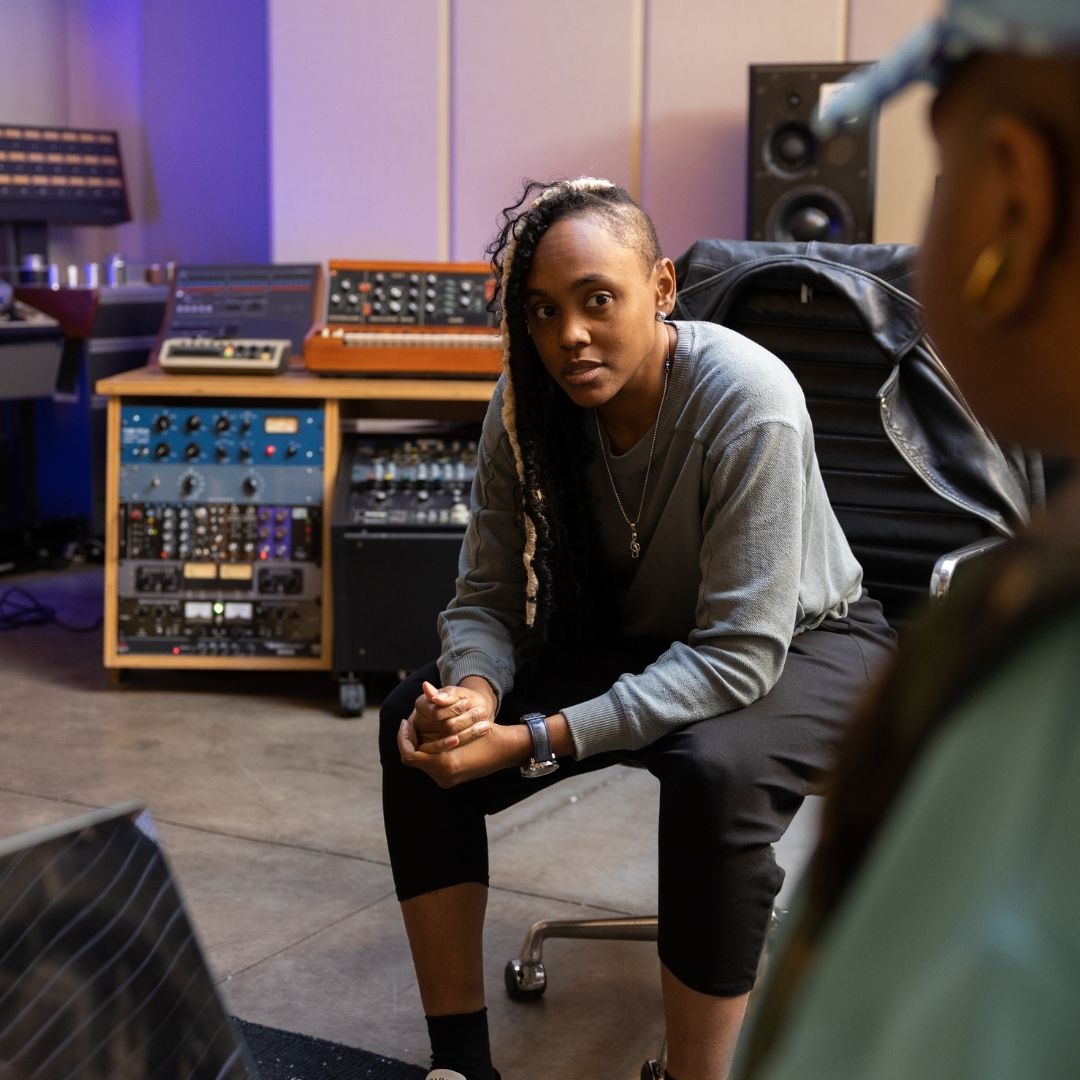 Gender Amplified founder Ebonie Smith
(Credit: Greg Pallante, Dream But Don't Sleep)
Please contact Kevin or Chris for more info.
About Serato:
Always ahead of the curve, Serato has changed the game before and they're about to do it again. The audio production experts have outdone themselves with Serato Studio 2.0, the fastest and most intuitive DAW on the market for making beats. The new DAW provides a robust home for the revolutionary Serato Stems technology, a monumental innovation in the world of sampling and audio manipulation.
"Serato Stems is the biggest moment in sampling since the MPC," says Cookin Soul, the GRAMMY Award-winning producer/DJ
Stems has already made a major impact in the world of DJing, with viral Stems-created remixes of Coi Leray's "Players" and Beyoncé's "CUFF IT" making waves, and its inclusion in Serato Studio 2.0 allows for even more refined sounds and fresh flips. A new functionality that gives producers the fluidity and inspiration to keep up in this digital age, Stems is only getting started.
#SeratoStems #SeratoStudio
Check out Serato Stems in Studio 2.0: https://serato.com/studio/stems
Artist Quotes about Serato and Stems:
"Serato Stems is the biggest moment in sampling since the MPC," says Cookin Soul, the GRAMMY Award-winning producer/DJ
"There have been certain groundbreaking things that have changed the art of DJing: The invention of Serato; not having to carry records; the invention of Phase; not having to worry about vibration in a live setting. I think Serato Stems will be bigger than all of them from a creative standpoint. This is about to be the most fun I've ever had DJing. I'm telling you, my brain is on fire!" – DJ Jazzy Jeff
"With this update, Serato Studio is the center of my universe. This is a big moment for music production." – Grammy-nominated Producer DJ Khalil
---
Links: