8.14.2020
Album: Ronny J – Jupiter
The Artist-Producer Shows Off His Rapping and Singing Talent on His Wide-Ranging and Immersive New Album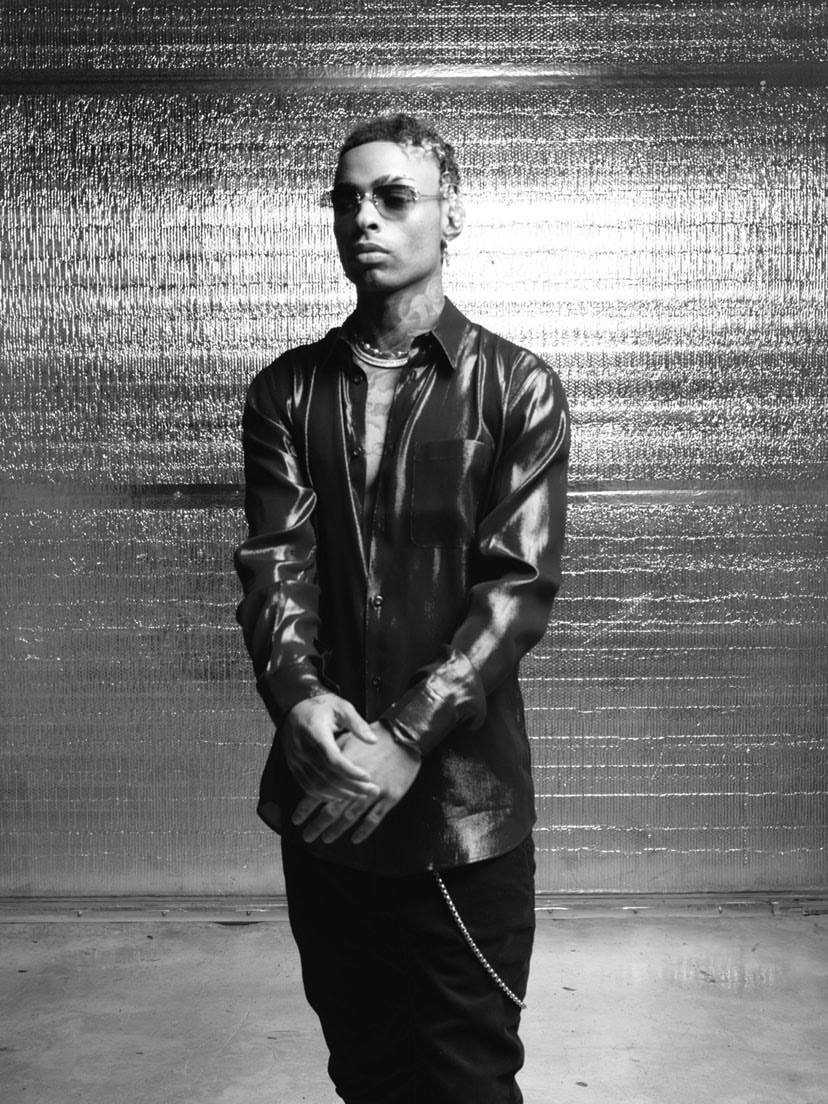 Critical Praise:
"Ronny J is the producer at the center of South Florida's belligerent rap scene, first making beats for Denzel Curry, and now supplying younger locals like Lil Pump, Smokepurpp, and more. He has quickly, and quietly, become one of the most influential beatmakers of his generation, producing heavily distorted rave rap through the speakers on his laptop, inspiring a new class of rabble-rousers and rap anarchists."  – Pitchfork
"Over the past few years, no rap producer's name has been more synonymous with distortion than Ronny J. Though born in Camden, New Jersey, the 25-year-old is best known as the sonic anchor to South Florida's rambunctious hip hop scene." – The FADER
"After making a name for himself as one of hip-hop's most distinctive producers, Ronny J has been branching out as an artist in his own right. The arrival of his debut album OMGRONNY last year solidified him as a multi-talented musician, and now he's been showcasing his versatility even further with another string of strong singles." – Complex
"Ronny J Is Hip-hop's Most In-Demand Producer, And He Knows It" – Interview
"There's a sound: blown-out and lo-fi, with enormous, thumping bass and explosive, percussive rap flows. And pretty much all of it can be traced to the producer Ronald J Spence Jr, better known as Ronny J." – Vice
The Album:
Known as a super-producer for Kanye, Travis, XXX, J Balvin, 6ix9ine, Iggy, Bhad Bhabie, and more, Ronny J is aware that people recognize his name and producer tagline (*valley girl voice* "OMG Ronny") more than his face but with his second solo album in which he producers and raps, he plans to change that. Unleashing his full power as a one-man-band, Ronny J shares Jupiter, his brand new album. Packed with futuristic trap production that trades the distortion of Ronny's early Soundcloud rap-defining style of production for expansive, mutating soundscapes, Jupiter is a wide-ranging opus, with Ronny as the ultimate vibe curator and tour guide through his musical world. His attention to sonic detail and innate understanding of dynamics evokes the high-definition rap orchestration of sound architects like Mike Dean, but his uniformly excellent drum programming is second-to-none, which is unsurprising, given he grew up playing drums and percussion in the church and marching band.
Titled after the biggest and brightest planet in our solar system–a metaphor for Ronny's boundless ambition which he inherited from his best cheerleader, his father–the album finds Ronny coming into his own as a vocalist, using experimentation and vocal filters to express emotion and give an edge to his silky tenor. Alternating between easygoing melodies and clipped rhymes, Jupiter explores the view from the top, as Ronny celebrates his success and seeks more worlds to conquer. The follow-up to Ronny's 2018 solo album OMGRONNY, Jupiter is home to recent singles like the Latin trap-flavored adopted-hometown ode "Miami" ft. Sfera Ebbasta & Duki, and the beat-shifting, guitar-driven "Typical." Featuring additional appearances from Machine Gun Kelly and Var$ity, Jupiter is available everywhere via Independent.
Jupiter continues an eventful 2020 for Ronny J, who has firmly established himself as one of the rap game's most vital figures. The Miami-based artist earned a production credit for "Wash Us In Blood," the new single by Kanye West and Travis Scott, and collaborated with his friend Smokepurpp on his recent album Florida Jit. Over the past half-decade, the artist/producer established an astonishing list of accomplishments, connecting with Kanye West for the Platinum-selling "I Love It," producing 6ix9ine's "BEBE" (over 1 billion views on YouTube), making beats for both sides during a high profile beef between Eminem and Machine Gun Kelly, and connecting with XXXTentacion and Ski Mask The Slump God for festival anthem "Take A Step Back." With Jupiter, Ronny proves he has vocal talent and charisma to match his skill behind the boards.
Buy/Stream Jupiter: https://ffm.to/ronnyj-jupiter
Jupiter tracklist:
Famous
Typical
Fa$ter
At the top
Range Rover
Fly
Miami Feat. Sferra Ebbasta and Duki
488
Fashionably Late Feat. Var$ity
Fall in Love
Playin wit me Feat. Machine Gun Kelly
Don't
Please contact Michelle or Kerry for more info.
The Background:
Ronny J knows his way behind the boards and in the booth. Although he's quickly garnering a reputation as one of hip-hop's ascendant producers, the Miami resident (by way of Camden, New Jersey) started his career as a rapper. "I bring more to the table," he says of his background as an artist. "It gives me an idea of how artists sound on records and rap on beats. It gives me ideas to share with them. It definitely helps."
---
Links:
instagram | twitter | soundcloud | spotify
Jupiter: https://ffm.to/ronnyj-jupiter
"Typical": https://ffm.to/ronnyj-typical
"Miami" ft. Duki & Sfera Ebbasta: https://ffm.to/miami
OMGRONNY: https://lnk.to/OMGRonny