10.18.2020
Sleepy Hallow Announces The "Still Sleep? Tour" With Special Guest, Eli Fross
Presented by Rolling Loud
Live Dates Kick Off With A Performance At Rolling Loud New York Before Hitting Major Hubs In The U.S. Including Las Vegas, Los Angeles, Chicago, Boston, and Many More
The Announcement:
New York, NY – October 18, 2021 – Fresh off the release of the Deluxe edition of June 2021 album, Still Sleep?, Brooklyn drill rapper Sleepy Hallow is returning to the road with his headlining, "Still Sleep? Tour," presented by Rolling Loud. Kicking off at Rolling Loud New York on October 20th, the nationwide trek will conclude back in New York, NY on December 12th. Sleepy Hallow will be joined on tour by fellow Winners Circle Entertainment artist, Eli Fross. Tickets for the "Still Sleep? Tour" are on sale now at www.stillsleep.com/tour.
Hailing from East Flatbush, Brooklyn and one of the breakout stars of the Brooklyn Drill hip-hop scene, Sleepy Hallow came to prominence in 2020 with the RIAA-certified Platinum hit "Deep End Freestyle" which featured vocals by Fousheé. Along with the success of "Deep End Freestyle," his emo-rap single "2055" recently became RIAA-certified Platinum. Recently, he was included in the BET Hip Hop Awards cypher, was announced as Billboard's R&B/Hip-Hop Rookie of the Month (September), selected as one of HipHopDX Rising Stars 2021 and BET Amplified Artist of the Month (January). Sleepy's impressive repertoire of EPs – Sleepy Hallow Presents: Sleepy For President, The Black House, Don't Sleep – has earned him coveted "best of" lists recognition from XXL, Complex, Uproxx and more.
Connect with Sleepy Hallow: Instagram | Twitter | YouTube | SoundCloud | Website
SLEEPY HALLOW LIVE ON TOUR 2021
11/02 – Philadelphia, PA – Theatre of Living Arts
11/03 – Silver Spring, MD – The Fillmore Silver Spring
11/06 – Charlotte, NC – The Underground
11/07 – Atlanta, GA – Masquerade
11/09 – Houston, TX – RISE Rooftop
11/10 – Dallas, TX – 1323 N Stemmons
11/14 – Phoenix, AZ – The Van Buren
11/15 – Santa Ana, CA – The Observatory
11/16 – San Francisco, CA – August Hall
11/17 – Los Angeles, CA – The Belasco Theatre
11/18 – San Diego, CA – House of Blues San Diego
11/20 – Sacramento, CA – Ace of Spades
11/22 – Portland, OR – Roseland Theatre
11/23 – Seattle, WA – The Showbox
11/27 – Denver, CO – Cervantes' Other Side
11/28 – Lawrence, KS – Granada Theater
11/30 – Minneapolis, MN – Varsity Theater
12/01 – Chicago, IL – Avondale Music Hall
12/02 – Indianapolis, IN – Deluxe at Old National Centre
12/03 – Detroit, MI – Saint Andrew's Hall
12/05 – Cleveland, OH – House of Blues Cleveland
12/07 – Boston, MA – Big Night Live
12/08 – Huntington, NY – The Paramount
12/09 – New Haven, CT – Toad's Place
12/12 – New York, NY – Irving Plaza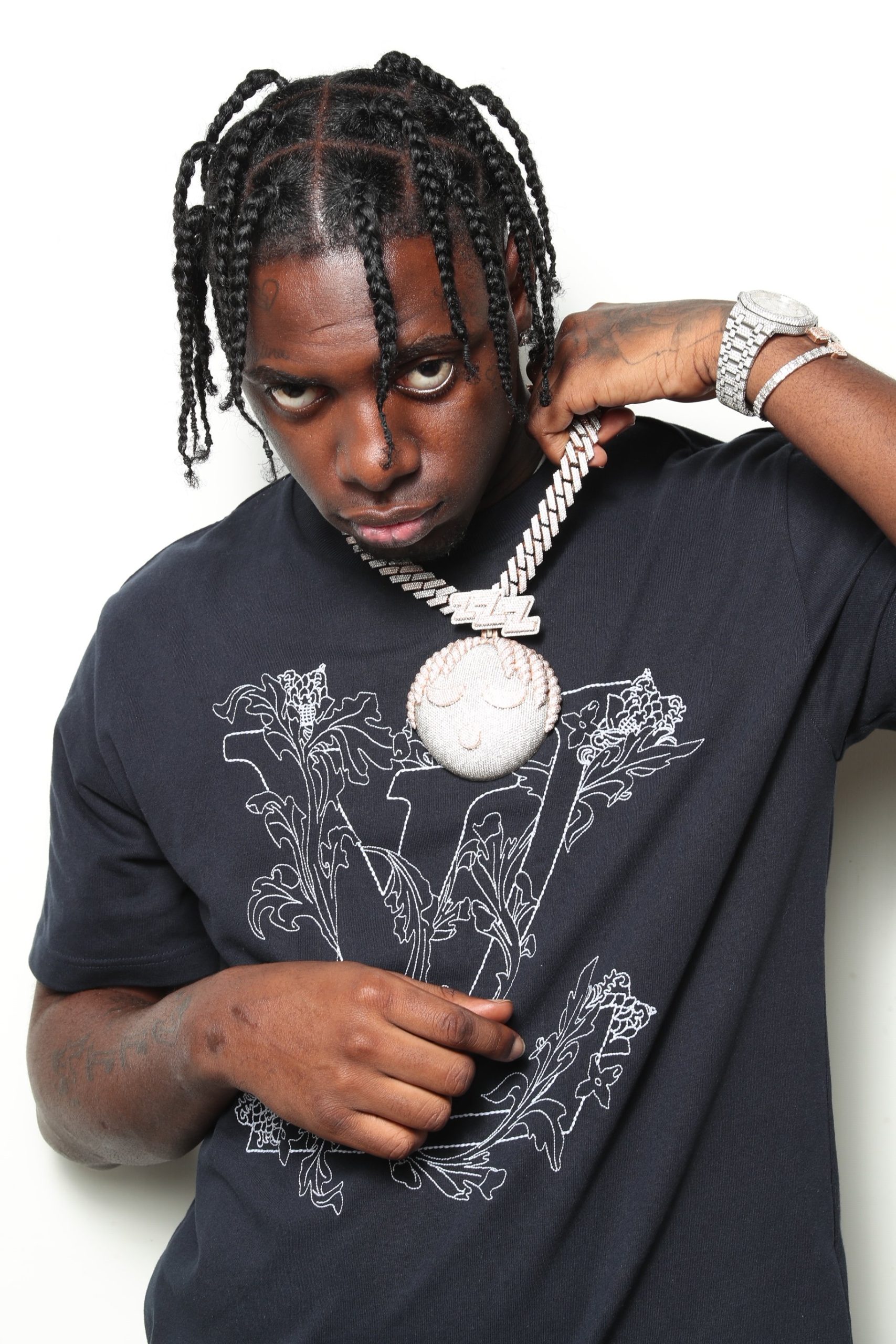 Photo credit: RCA Records
Download HERE
For inquiries, please contact:
For Sleepy Hallow: Genesis Garcia (RCA)
For Rolling Loud: Michelle McDevitt, Kerry Harrison, or Kevin Grossi
Critical Praise:
"In four and a half years — beginning small in Miami, and now promoting Coachella-sized events around the country — Rolling Loud has established itself as a playground for the young… This time last year, many of the rappers now drawing crowds of several thousand were barely known." – The New York Times
"Rolling Loud is the be-all of hip-hop festivals." – Billboard
"The Rolling Loud New York experiment was a success—one which will likely earn it a return trip to the city in future years. Far from a traditional NYC rap experience, it was a two-day event that catered to the genre's youngest fans, with an eye squarely focused on the future." – Complex
"In only its fifth year with four major destinations and more in the pipeline overseas, athletes, celebrities and others are forking over as much as $20,000 for VIP packages. Of course, imitators are cropping up." – Pollstar
"…within five years Rolling Loud has grown into one of the biggest hip-hop brands in the world. Locally, it has surpassed rival events Ultra and III Points in stature and rivals prestige festivals like Coachella." – Miami New Times
The Background:
About Rolling Loud
Founded by Matt Zingler & Tariq Cherif as a one-day Miami show, Rolling Loud has grown into a global festival phenomenon, putting on shows on both coasts and in multiple countries. Rolling Loud is the premier festival brand in hip-hop, known for its expert curation of wide-ranging lineups that reflect the state of the genre.
The festival returns from a 18-month hiatus on July 23rd-25th, with the sold out Rolling Loud Miami 2021, its biggest event yet, bringing in over 85,000 fans per day to Hard Rock Stadium in Miami Gardens, FL. With headliners Travis Scott, Post Malone and A$AP Rocky, Rolling Loud Miami 2021 is a triumphant return for live rap music, and a coming out party for risers and new superstars eager to play in front of a festival crowd. Rolling Loud Miami kicks off a massive year for the festival brand, arriving ahead of Rolling Loud New York in October and Rolling Loud California in December.
During the pandemic, Rolling Loud expanded into much more than just a live festival company. With no in-person show possibilities in sight, Rolling Loud pivoted to become a heavy-hitter in the world of Livestreaming, drawing millions of unique viewers and landing multiple events in Pollstar's Year-End Livestream Chart. In June 2021, Rolling Loud launched Rolling Loud Presents, their first venture into tour promotions, taking the Rolling Loud experience on the road with a series of tours headlined by some of the biggest stars in hip-hop, including Rod Wave, Trippie Redd, Jack Harlow, and more to be announced.
About Sleepy Hallow
First gaining notoriety as a frequent rhyme partner of Sheff G, Sleepy Hallow has quickly emerged as one of the foremost figures of Brooklyn drill. He made a splash with his debut project Don't Sleep, which featured singles like "Breaking Bad" and "I Get Luv," earning more than 70 million streams across platforms. His latest salvo, the "Deep End Freestyle," is his biggest hit to date, becoming a viral sensation on TikTok (750k video creations), reaching #80 on the Billboard Hot 100 and the Top 25 of the Spotify 50, and earning a Gold certification from the RIAA. In 2020, the 20-year-old rapper released The Black House EP, following-up his successful Sleepy For President project, which featured "Deep End Freestyle" and "Molly," a Sheff G-featuring summer jam. Since the beginning of 2021, Sleepy Hallow has kept busy by releasing a 14-track project titled Still Sleep?.
---
Links:
website | facebook | twitter | instagram
For more information, head to www.rollingloud.com
Buy tickets to Sleepy Hallow's "Still Sleep? Tour" at www.stillsleep.com/tour
Bio, photos, and more is available here: www.audibletreats.com/rolling-loud/