7.25.2021
Rolling Loud Miami 2021: Saturday Recap
Live Hip-Hop's Triumphant Return Continued Last Night With Performances From Travis Scott, Roddy Ricch, Lil Durk, & Many More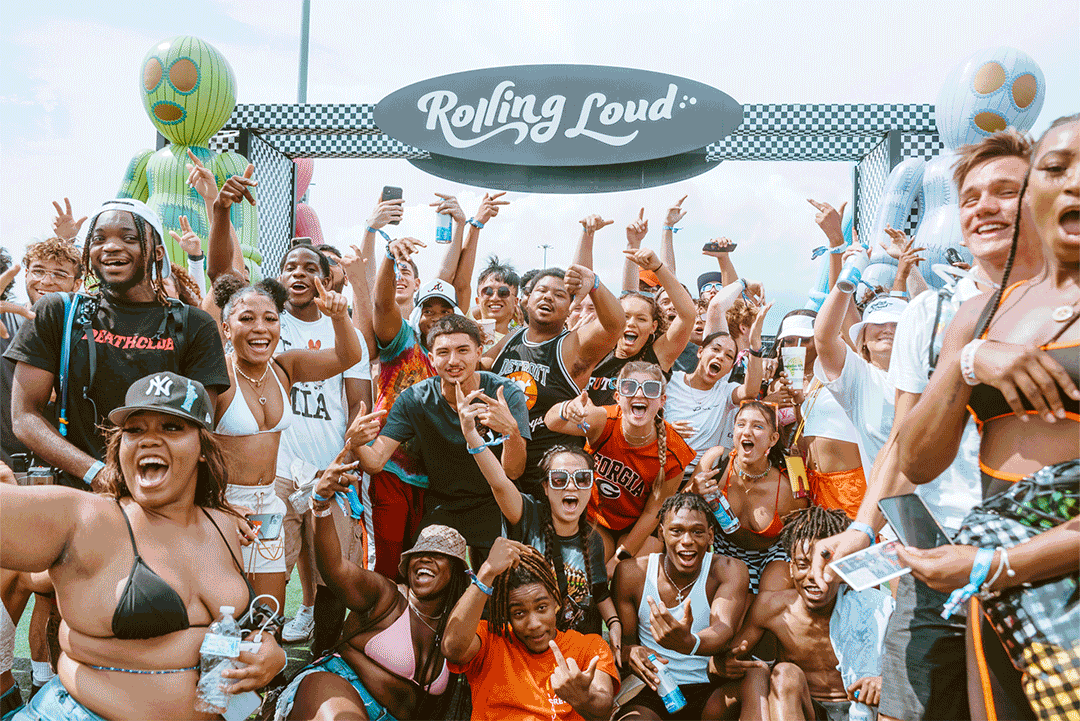 THE RECAP:
The rage continued on Day 2 of Rolling Loud Miami 2021. From Travis Scott's powerhouse performance that included an hour plus of "RAGE SWEAT AND TEARS," a preview of new music to a crowd eager to sing along with the same tenacity as they did his hits like "Highest in the Room," a tender moment and shoutout to his daughter Stormi, and bringing out surprise guests Migos, Rolling Loud was the perfect home for Scott's standout performance at a festival with vibes like no other.
The theme of the Day 2 was community, as many rappers brought their friends and collaborators out to join them on stage under the Miami sun. Here are a few of the many memorable link ups — Lil Durk gave a tribute to the late King Von with his fellow OTF brothers and lit up the stage with Lil Baby and Coi Leray, SoFaygo welcomed Travis Scott to the CIROC Stage, Don Toliver invited special guest Kali Uchis out, and it was a Michigan affair at Babyface Ray's performance as he brought of Detroit's Icewear Vezzo.
Stay tuned for an action-packed Day 3 with headliner Post Malone and performers Lil Uzi Vert, Megan Thee Stallion, Gucci Mane, $UICIDEBOY$, and more.
Check below for some highlights from an eventful Saturday at Rolling Loud Miami 2021.
Check out photos from the festival here. Please credit photos as such "(Rolling Loud/@photographer): https://www.dropbox.com/sh/fgo17vsha9fiy4p/AACRjYDNMex5x0FDgHvfL03ca?dl=0
See even more highlights on Rolling Loud's Instagram.
Buy Rolling Loud merch: shoprollingloud.com
For all other inquiries, please contact Michelle, Kerry, or Kevin.
TRAVIS SCOTT:
RODDY RICH:
LIL DURK:
POLO G:
YOUNG THUG:
LEADING LADIES:
RISING STARS:
SCENES FROM THE FESTIVAL:
Critical Praise:
#4 on Pollstar's List of 2020's Top Livestreamers
"In four and a half years — beginning small in Miami, and now promoting Coachella-sized events around the country — Rolling Loud has established itself as a playground for the young…This time last year, many of the rappers now drawing crowds of several thousand were barely known." – The New York Times
"Rolling Loud is the be-all of hip-hop festivals." – Billboard
"The Rolling Loud New York experiment was a success—one which will likely earn it a return trip to the city in future years. Far from a traditional NYC rap experience, it was a two-day event that catered to the genre's youngest fans, with an eye squarely focused on the future." – Complex
"Rolling Loud continues to prove its hip-hop tastemaking status is no fluke" – Pollstar
THE BACKGROUND:
About Rolling Loud
Founded by Matt Zingler & Tariq Cherif as a one-day Miami show in 2015, Rolling Loud has grown into a global festival phenomenon, putting on shows on both coasts and in multiple countries. Rolling Loud is the premier festival brand in hip-hop, known for its expert curation of wide-ranging lineups that reflect the state of the genre.
The festival returns from a 18-month hiatus on July 23rd-25th, with the sold out Rolling Loud Miami 2021, its biggest event yet, bringing in over 85,000 fans per day to Hard Rock Stadium in Miami Gardens, FL. With headliners Travis Scott, Post Malone and A$AP Rocky, Rolling Loud Miami 2021 is a triumphant return for live rap music, and a coming out party for risers and new superstars eager to play in front of a festival crowd. Rolling Loud Miami kicks off a massive year for the festival brand, arriving ahead of Rolling Loud New York, headlined by Travis Scott, J. Cole, and 50 Cent, in October and Rolling Loud California, headlined by J. Cole, Kid Cudi, and Future, in December.
During the pandemic, Rolling Loud expanded into much more than just a live festival company. With no in-person show possibilities in sight, Rolling Loud pivoted to become a heavy-hitter in the world of Livestreaming, drawing millions of unique viewers and landing multiple events in Pollstar's Year-End Livestream Chart. In June 2021, Rolling Loud launched Rolling Loud Presents, their first venture into tour promotions, taking the Rolling Loud experience on the road with a series of tours headlined by some of the biggest stars in hip-hop, including Rod Wave, Trippie Redd, Jack Harlow, and more to be announced.
LINKS: