9.29.2019
Rolling Loud Bay Area 2019: Saturday Recap
40,000 Fans Fill the Oakland Coliseum Grounds For a Day of Action-Packed Performances by Local Heroes and National Stars
Critical Praise:
"Rolling Loud — which has rapidly become the most essential annual hip-hop festival — was the fire-hot center of the SoundCloud rap explosion last year" – The New York Times
"One of hip-hop's biggest festivals" – The Wall Street Journal
"The country's premier hip-hop festival" – Billboard
The Recap:
As the birthplace of mob music, hyphy, and Tupac Shakur's rap career, the Bay Area will always have a special place in hip-hop history. The third annual Rolling Loud Bay Area embodies The Yay's irrepressible spirit with an all-star lineup and a mission to provide its 40,000 attendees with an unforgettable start to the sold out weekend.
Saturday's festival more than lived up to the hype, delivering headlining sets from Future and Oakland's own G-Eazy who brought out ALLBLACK and P-Lo. YG opened his set with a heartfelt tribute to Nipsey Hustle, Megan Thee Stallion brought fans onstage for an epic dance party during "Simon Says," Kamaiyah surprised fans by bringing out Kehlani, Lil Pump joined Smokepurpp for their hit "Gucci Gang," and SOB X RBE united the Bay and L.A. by bringing out Shoreline Mafia for a rendition of "Bands." With the crowd showing exceptional love to the performing artists, Saturday was a day Mac Dre would have been proud of.
Find photos of some of the day's most memorable moments below.
For additional photos of the festival, visit this Dropbox of hi-res photos: https://www.dropbox.com/sh/ullbj3gxbrr7am1/AACx_fruytW87sEOXtq3zeqLa?dl=0
See even more highlights on Rolling Loud's Instagram.
For all other inquiries, contact Michelle, Scott, Kierra, Erin, or Bri.
FUTURE:

The influential superstar plays selections from his near-decade-long run of massive hits
(Rolling Loud/@jamesbaxter)

(Rolling Loud/@jamesbaxter)
G-EAZY:
Oakland's native son pays tribute to the Bay Area in his co-headlining slot, with a litany of high-energy local guests
(Rolling Loud/@jessicapadover)

(Rolling Loud/@ArrogantWatcher)
YG:

An image from YG's performance. Enough said.
(Rolling Loud/@claywestcott)
BLUEFACE:
Behind the beat and ahead of the times, the L.A. rapper is a natural showman
(Rolling Loud/@mpvinny300)
SKI MASK THE SLUMP GOD: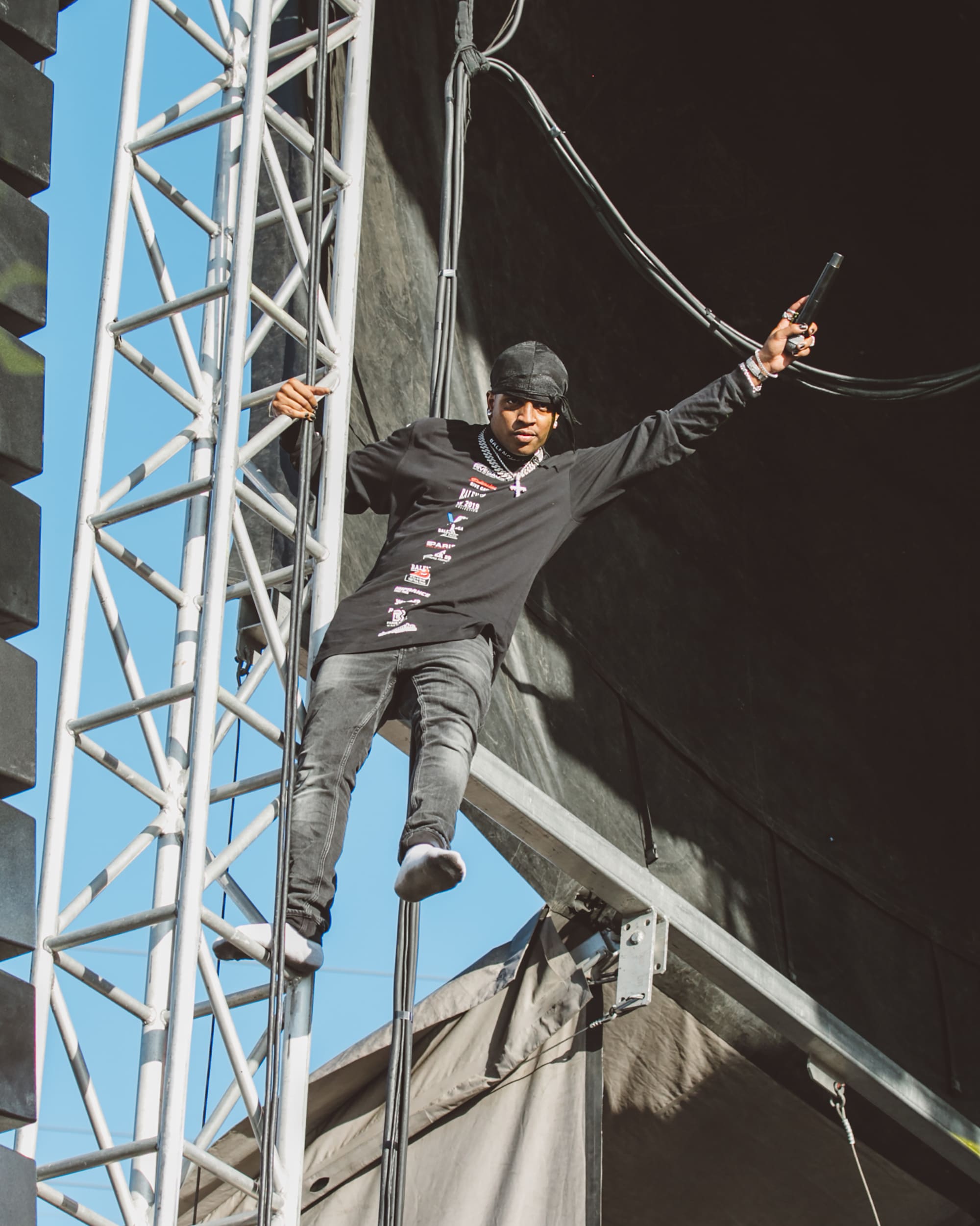 Ski Mask The Slump God scaled the scaffolding in the Oakland sun
(Rolling Loud/@OKAYNICOLITA)
YOUNG DOLPH & KEY GLOCK:
The Tennessee titan performed tracks from he and Key Glock's top 10 album Dum & Dummer
(Rolling Loud/@Snap_LL)
MEGAN THEE STALLION:
The H-Town Hottie brings Hot Girl Summer to a thrilling close with her evening set
(Rolling Loud/@ALEXXFIGS)
LOCAL HEROES:
KAMAIYAH (Rolling Loud/@EAZYPHO)
SOB X RBE (Rolling Loud/@claywestcott)
24KGOLDN (Rolling Loud/@claywestcott)
THE CROWD:
(Rolling Loud/@claywestcott)
(Rolling Loud/@ITCHYEYEPHOTOS)
(Rolling Loud/@HenryHwu)
THE FOUNDERS: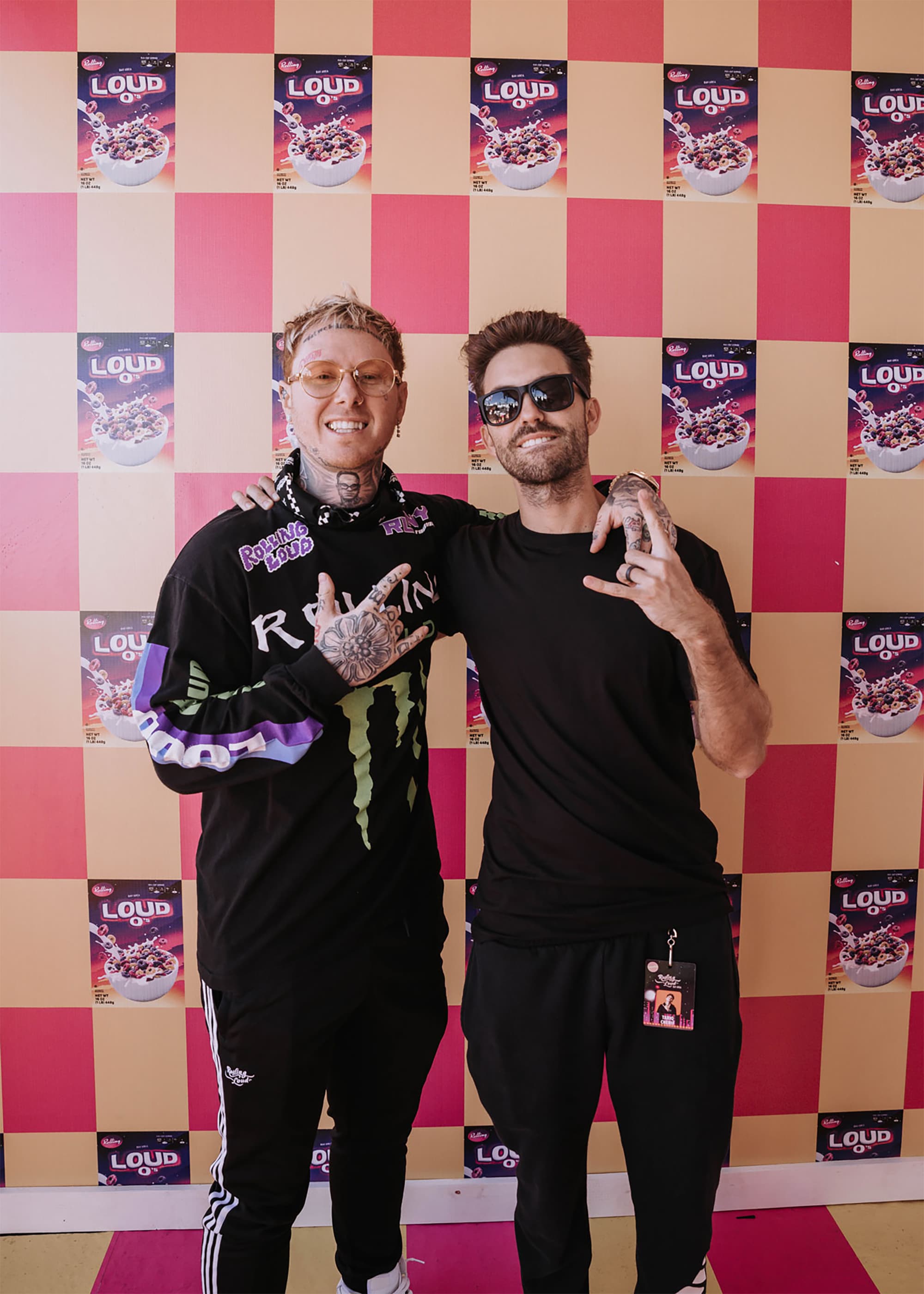 Matt Zingler & Tariq Cherif
(Rolling Loud/@HenryHwu)
THE BACKGROUND:
Founded in 2015 by Matt Zingler and Tariq Cherif as a one-day festival in Miami, Rolling Loud evolved into a global behemoth, with massive festivals on both American coasts and an international event in Australia. An area with a rich and distinctive hip-hop tradition, the Bay was the first site of Rolling Loud's expansion, hosting the first Rolling Loud Bay Area in Mountain View, CA in September 2017. Last year, Rolling Loud Bay Area re-located to Oakland Coliseum, drawing 80,000 rap fans to a sold-out two-day festival, headlined by Wiz Khalifa and Travis Scott.
---
Links:
website | facebook | twitter | instagram