7.24.2022
Rolling Loud Miami 2022: Saturday Recap
The Festival's Second Day Raised the Bar Even Higher with Stunning Performances and Surprises
(Photo credit: Rolling Loud / @baeth)
THE RECAP:
With a record-setting five stages occupied by the hottest talent from all corners of the rap universe, day two of Rolling Loud Miami saw the dirty south steal the show with trap legends like Gucci Mane, Kevin Gates, Soulja Boy, and City Girls. Fellow Floridian Saucy Santana had one of the biggest day-time crowds jumping as he tossed a signed Prada jacket to fans along the barricade.
Headliner Future stole the show by bringing the trap to Hard Rock Stadium, alongside special guest Travis Scott. Earlier in the night, Rolling Loud mainstay Lil Uzi Vert lit up the main stage, while wearing their newly announced pronouns "They/Them" across their chest.
With a lineup this saturated with stars, fans never had to look far for one to wish upon, and two young fans got to see theirs come true. Thanks to the Make-A-Wish Foundation, the pair of teens got the once-in-a-lifetime opportunity to grace the stage of the world's largest hip-hop festival alongside their favorite rapper, Ski Mask the Slump God on his home stage, with co-founders Matt Zingler and Tariq Cherif.
Check below for photos of some of the most unforgettable moments from the festival, view a full complement of photos at the Dropbox below, and be sure to follow Rolling Loud on Instagram for even more highlights.
View photos of Rolling Loud Miami 2022 (please credit all photos to Rolling Loud / @photographer): https://www.dropbox.com/sh/rg6j473dpml9bwj/AACLB-tbTVCwf9oPqVP4DKwLa?dl=0
View full performance clips at https://www.youtube.com/c/rollingloud
See even more highlights on Rolling Loud's Instagram.
Buy Rolling Loud merch: shoprollingloud.com
For all other inquiries, please contact Michelle, Kerry, or Kevin
FUTURE:
Future Hendrix closes out the second night with a parade of hits alongside Travis Scott
(Rolling Loud / @henryhwu)
(Rolling Loud / @baeth)
LIL UZI VERT: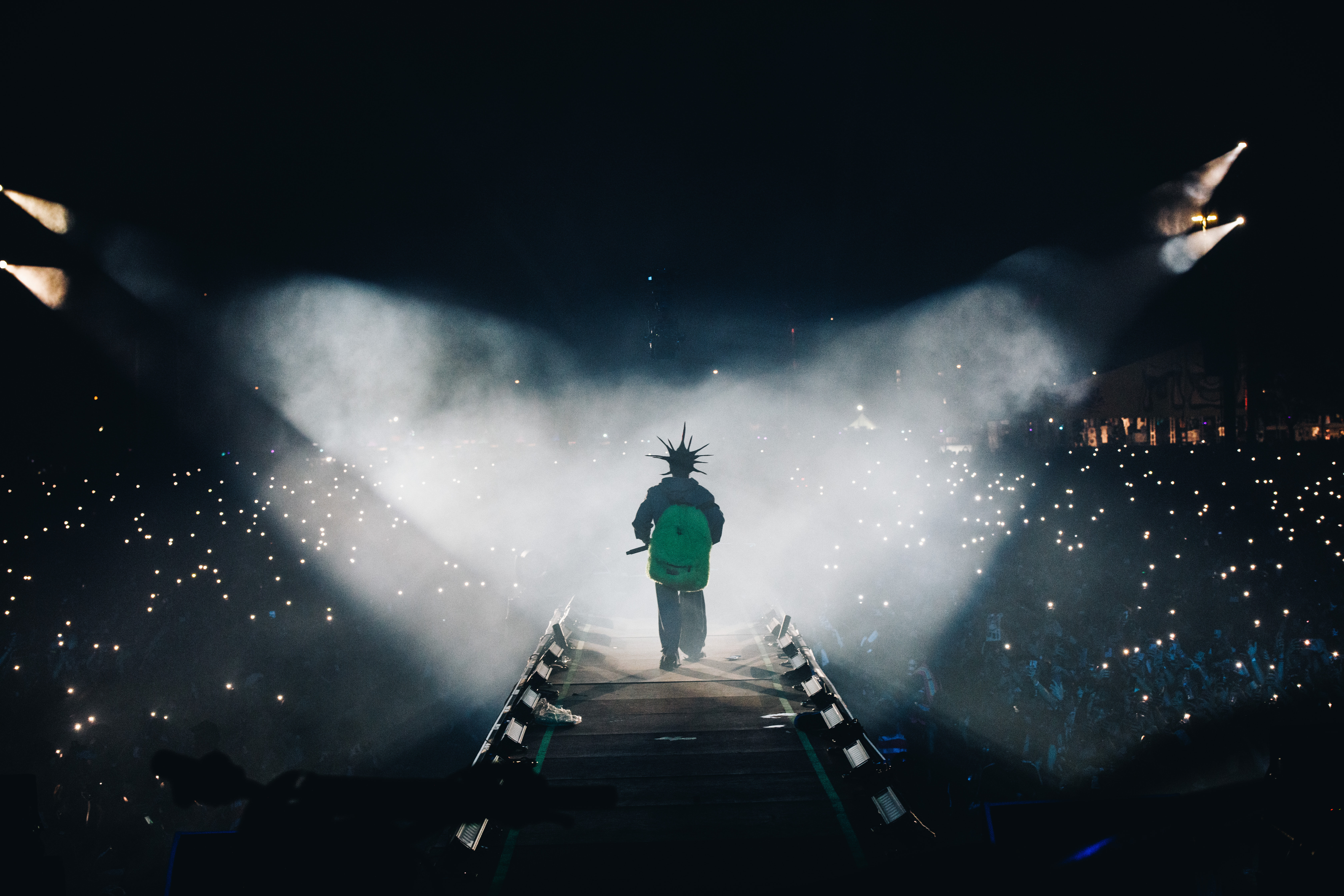 Rolling Loud regular Lil Uzi amps up the crowd
(Credit: Rolling Loud / @chrisallmeid)
Baby Pluto showing their iced-out grin
(Credit: Rolling Loud / @themcdub)
CITY GIRLS:

Yung Miami and JT bring some South Florida flair to their hometown show
(Credit: Rolling Loud / @itchyeyephotos)
ROLLING LOUD X MAKE A WISH:
RL Co-founders Matt Zingler and Tariq Cherif show love fulfilling two rap fan's wishes
(Credit: Rolling Loud / @itchyeyephotos)
SKI MASK THE SLUMP GOD: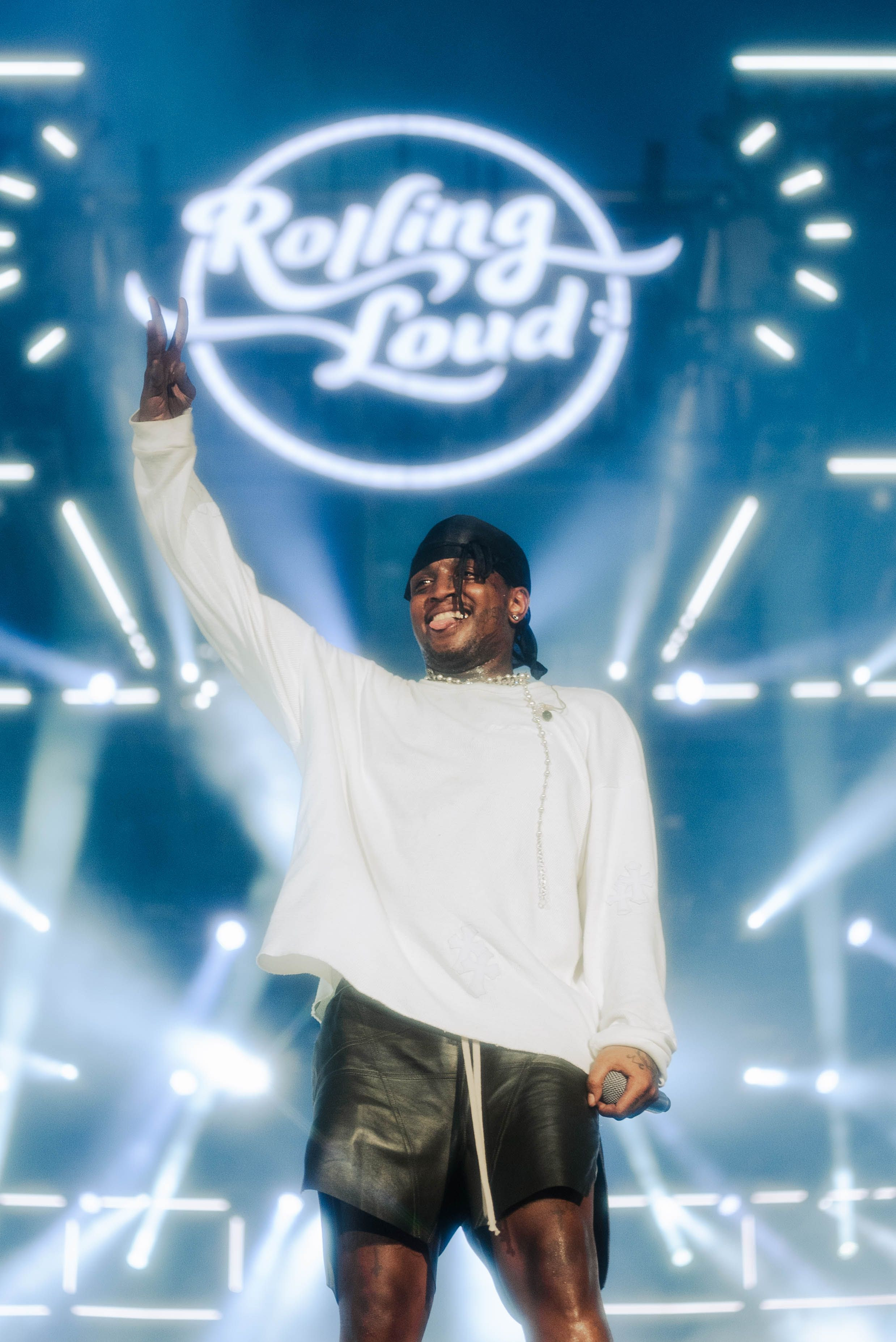 Florida phenom Ski Mask The Slump God's energy illuminates the stage
(Credit: Rolling Loud / @respectivecollective)
GUCCI MANE:
Gucci Mane performs his catalog of cult classics and chart hits
(Credit: Rolling Loud / @itchyeyephotos)
Quavo and Takeoff join Gucci for an ATL reunion
(Credit: Rolling Loud / @sodriguez92)
LATTO:
Big Latto brings big energy (and "Big Energy") to her set
(Credit: Rolling Loud / @baeth)
AMINÉ:
The uber-creative Portland native switches up the vibe
(Credit: Rolling Loud / @HenryHwu)
NARDO WICK:
The Jacksonville-born XXL Freshman takes the trip down I-95 to play hits like "Who Want Smoke?"
(Credit: Rolling Loud / @jamesbaxter)
ACE HOOD: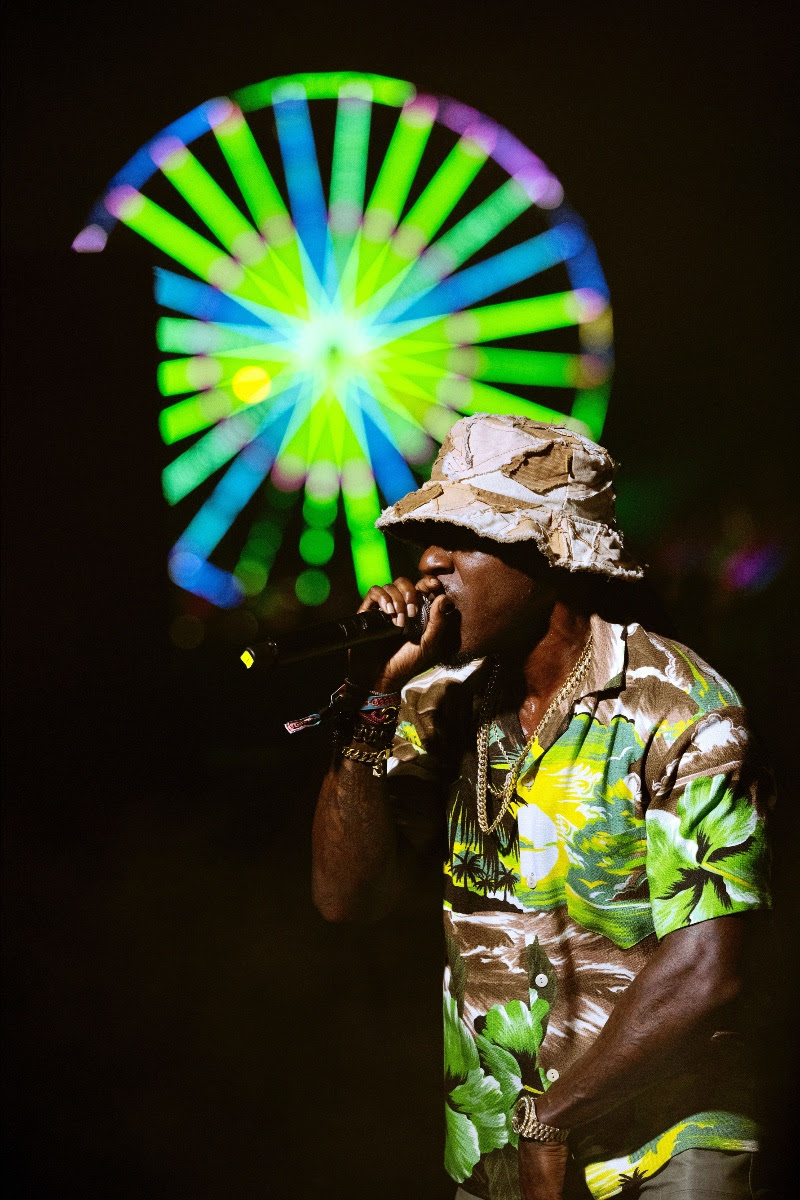 Broward County's favorite son performs classic hits and soulful new singles
(Rolling Loud / @izzynuzzophoto)
ACTION BRONSON:
Looking svelte in his trademark white tee, the Queens-born multi-hyphenate brings music from his new album El Cocodrilo Turbo plus plenty of deep cuts (Credit: Rolling Loud / @kadeeeem)
SAUCY SANTANA:
Beloved for his booty-shaking bangers, the XXL Freshman plays his first-ever Rolling Loud
(Credit: Rolling Loud / @itchyeyephotos)
KEY GLOCK: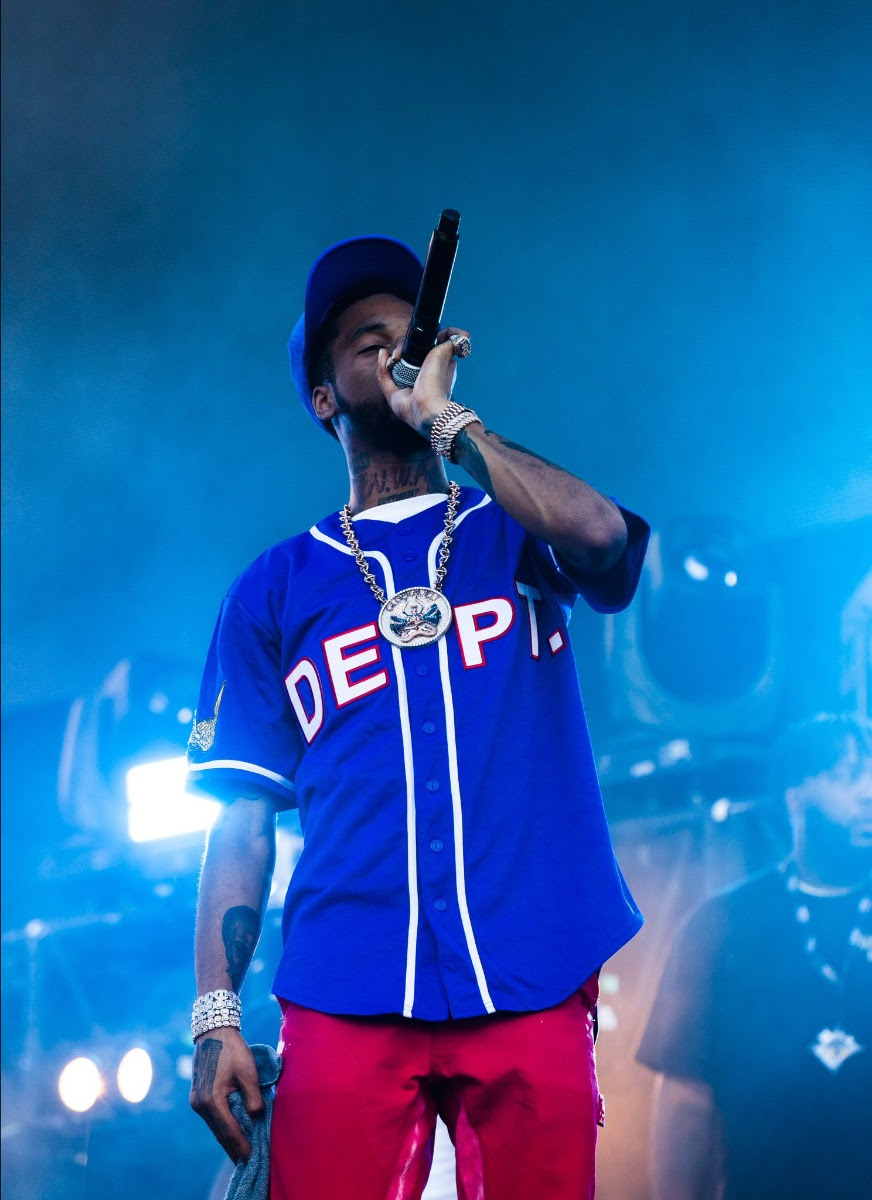 The Paper Route Empire Golden Child looks fresh as he provides some money motivation
(Credit: Rolling Loud / @shaunllewellyn)
LEADING LADIES:
DREEZY
(Credit: Rolling Loud / @chrisallmeid)
BABY TATE
(Credit: Rolling Loud / @kadeeeem)
BKTHERULA
(Credit: Rolling Loud / @frankievergara)
DREAMDOLL
(Credit: Rolling Loud / @THEMCDUB)
RISING STARS:
JELEEL! (Credit: Rolling Loud / @emilygardnerx)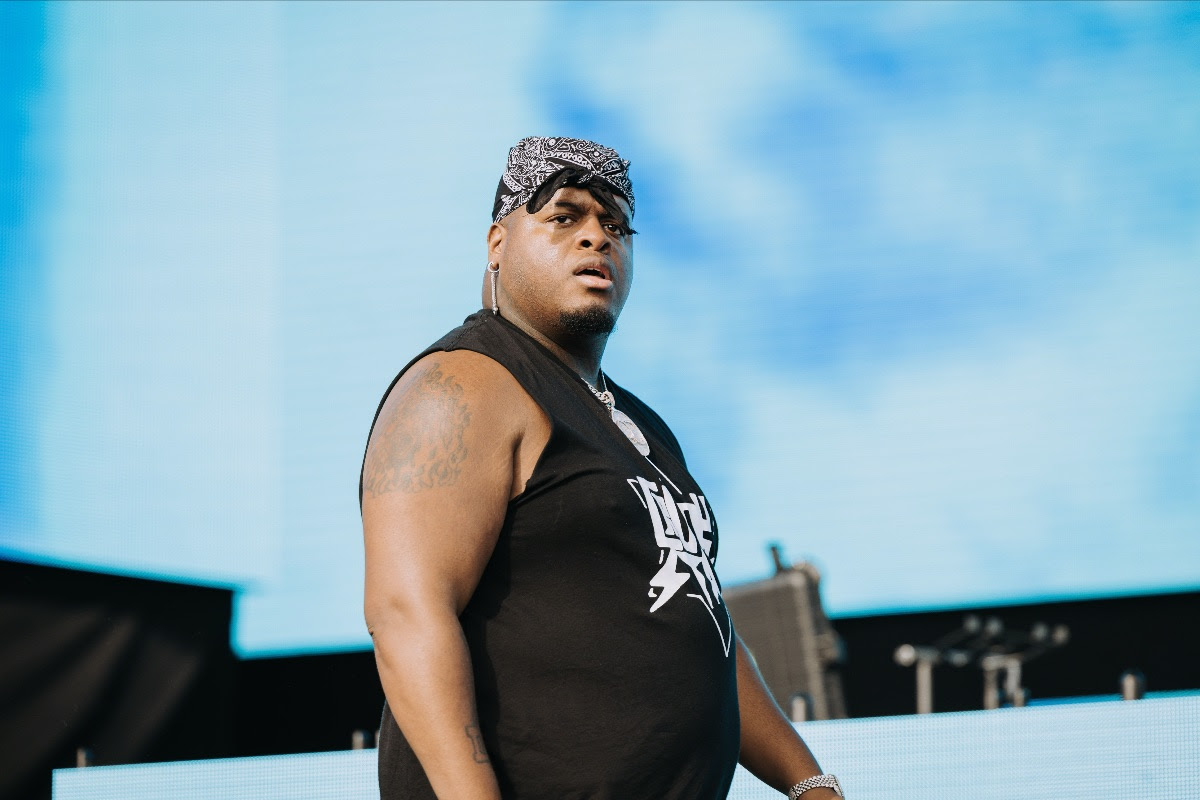 DUKE DEUCE
(Credit: Rolling Loud / @HenryHwu)
BABYSANTANA
(Rolling Loud / @frankievergara)
MIKE DIMES
(Rolling Loud / @simonchasalow)
SCENES FROM THE FESTIVAL:
(Credit: Rolling Loud / @saadboiant)
(Credit: Rolling Loud / @saadboiant)
(Credit: Rolling Loud / @saadboiant)
Critical Praise:
"Rolling Loud has become the biggest hip-hop festival in the country" – Variety
"From niche hip-hop festival to must-play event for some of the biggest stars in music." – Pollstar
"Until Elon Musk involuntarily envelops society into a physical cloud universe, Rolling Loud will be the closest experience to actually living inside your streaming app." – Complex
"Rolling Loud's annual New York edition is always something special, but this year's Halloween-weekend extravaganza (not to mention the first post-pandemic) brought seriously spectacular energy to Queens' Citi Field." – Highsnobiety
"Rolling Loud is a lifestyle brand. They are more than just the shows. They have built a community with their consumers and are building new channels to maintain continuity" – Forbes
"In four and a half years — beginning small in Miami, and now promoting Coachella-sized events around the country — Rolling Loud has established itself as a playground for the young…This time last year, many of the rappers now drawing crowds of several thousand were barely known." – The New York Times
The Background:
Founded by 5-time Billboard Hip-Hop Power Players Matt Zingler & Tariq Cherif as a one-day Miami show, Rolling Loud has grown into a global festival phenomenon, putting on shows on both coasts and in multiple countries. Rolling Loud is the premier festival brand in hip-hop, known for its expert curation of wide-ranging lineups that reflect the state of the genre.
The festival returned from a 18-month hiatus with the sold out Rolling Loud Miami 2021, bringing in over 85,000 fans per day to Hard Rock Stadium in Miami Gardens, FL. With headliners like Post Malone and A$AP Rocky, Rolling Loud Miami 2021 was a triumphant return for live rap music, and a coming out party for risers and new superstars eager to play in front of a festival crowd. Rolling Loud hosts its biggest event to date with Miami 2022 in July, headlined by Kid Cudi, Kendrick Lamar, and Future, before returning to NY and debuting in Toronto in September 2022.
Links:
website | facebook | twitter | instagram