12.11.2019
Video: Rod Wave – "Misunderstood"
The Budding Superstar Behind Ghetto Gospel Cruises Through His Florida Hood in a Top-Down Beamer in the Clip For a New Loose Single
Critical Praise:
"The 19-year-old can rap at a brisk pace like an ATL rapper, hit a falsetto like a R&B singer, and often digs deep to unleash a gravelly voice that sounds like he's the lead in a country rock band…he already possesses one of the best voices in the South." – Pitchfork
"Rod Wave Sings Like an Angel and Raps Like a Demon" – Rolling Stone
"In a year defined by a wave of gloomy, melodic rappers speaking to generational trauma, none have stood out quite like Florida rapper Rod Wave." – NPR
"His music is raw and wracked and messy. He sounds like he's got something at stake. And that, combined with his actual musical ability, gives him a presence that most of his peers don't have." – Stereogum
The Video:
Rod Wave can pack a lifetime's worth of deep feeling into a two-and-a-half minute trap ballad. Opening up about his conflicted relationship with fame, Rod shares "Misunderstood," his new music video. Alternating growling rhymes and floating melodies, Rod reflects on his tumultuous past, including the death of his beloved aunt, and laments the public's inaccurate belief that fame and fortune solves all personal problems: "It be hard to believe that I made it this far/Made it when it was rainin', boy, that sh*t done left me scarred." In the video, Rod cruises around a Florida neighborhood in his brand new Beamer and his Audi convertible, stopping to take pictures with fans and to observe his surroundings. "Misunderstood" is the second single to come out in the wake of Rod's smash hit Ghetto Gospel album, following the successful video for "Dark Clouds" (7.6 million YouTube views).
With heavy use of organic instrumentation, including snaking electric guitars and warm organ swells, Ghetto Gospel gives a proper title to Rod's spiritual and nakedly-emotional blend of rap music, defined by Rod's unique singing ability, able to switch from a bluesy croon to rapid-fire triplets at a moments notice. Buoyed by singles like the Lil Durk-featuring "Heart On Ice" (Remix), which currently sits at #59 on the Hot 100, the Kevin Gates-featuring "Cuban Links" (currently charting at #92 on the Billboard Hot 100) and the Meek Mill-co-signed "Sky Priority," the album climbed to number 10 on the Billboard 200 in its second week,  improving its chart position and increasing its streaming total from its #14-placing debut week.  Praised by Pitchfork, Rolling Stone, Stereogum, and many others, the new album announces Rod's arrival as a major new voice on the rap scene and is available to stream everywhere via Alamo Records/Interscope.
Watch "Misunderstood": https://youtu.be/e4SvyAKQ690
Buy/Stream Ghetto Gospel: https://smarturl.it/ghettogospel
Ghetto Gospel tracklist:
Sky Priority
Dark Conversations
Close Enough To Hurt
Green Light
Brace Face
Poison
Cuban Links feat. Kevin Gates
Soldier Life
Counted Steps
Titanic feat. Kevin Gates
Extra
Abandoned
Chip On My Shoulder
Heart On Ice (Remix) feat. Lil Durk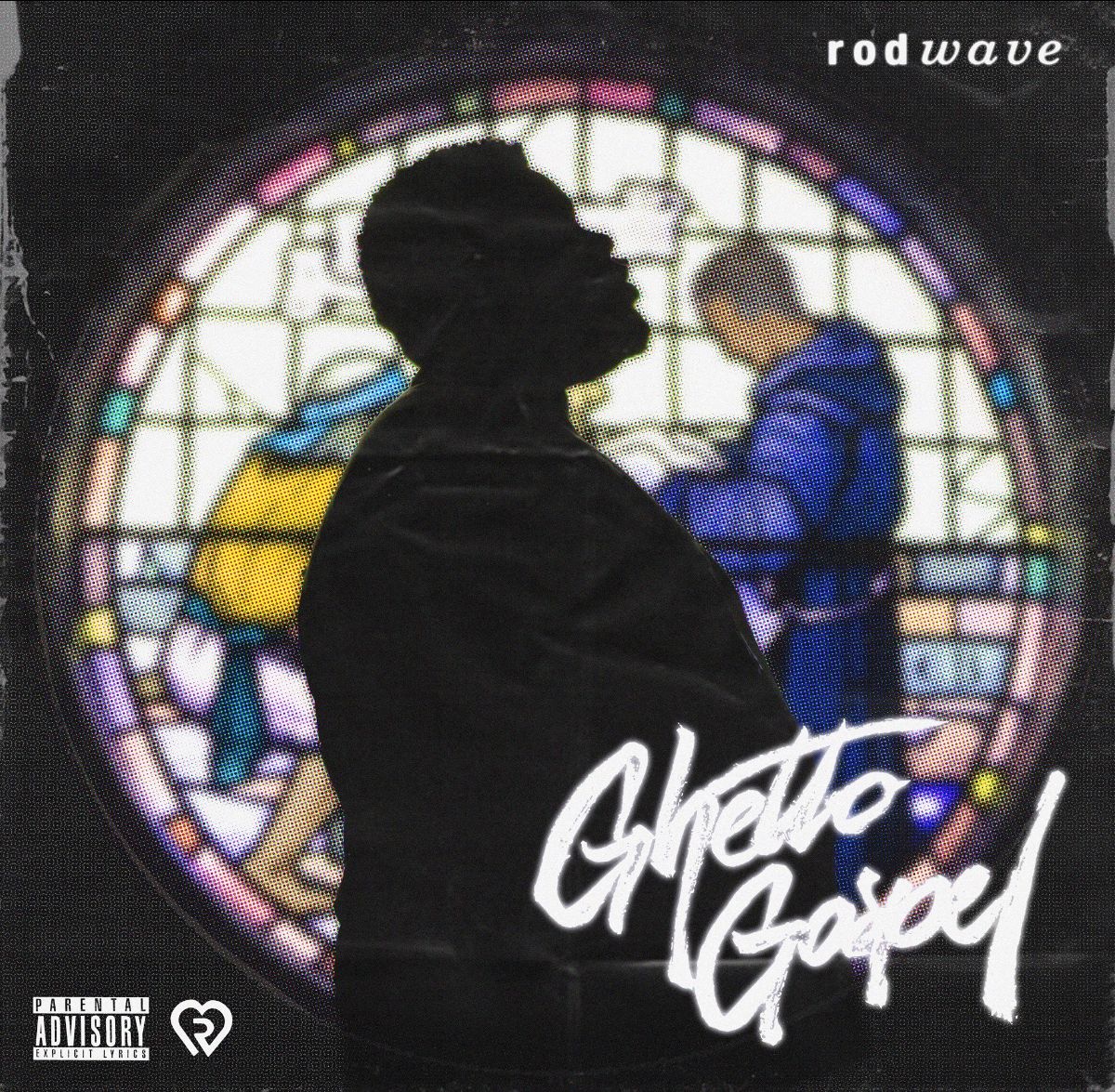 Please contact Michelle or Kierra for more info.
---
Links:
official site | instagram | twitter | soundcloud | facebook
Bio, photos, music, and more available here: www.audibletreats.com/rod-wave
"Misunderstood": https://youtu.be/e4SvyAKQ690
"Dark Clouds": https://www.youtube.com/watch?v=nGxr8-l0vHI
Ghetto Gospel: https://smarturl.it/ghettogospel
"Sky Priority": https://youtu.be/UbOTwEL95FE
"Close Enough to Hurt": https://youtu.be/BRlSTf6IQUI / https://smarturl.it/rwclose
"Cuban Links" ft. Kevin Gates: https://smarturl.it/cubanlinks
"I'm Him Tour" tickets: https://www.kvngates.com/tour
"Heart On Ice" (Remix) ft. Lil Durk: https://youtu.be/cefVIm2I6BI / https://smarturl.it/hoirmx