We at Audible Treats stand in solidarity with the protesters across the country who seek justice for George Floyd, Breonna Taylor, Ahmaud Arbery, and countless others. As a company, we are developing a concrete plan of action to combat the deleterious effects of systemic racism and police brutality. Currently, our team members are donating to just causes, marching in the streets, speaking out in public and private, and further educating ourselves about America's racist past and present so that we are better equipped to call out injustice when we recognize it.
We take our role seriously as a conduit for amplifying voices and stories that tend to be ignored by the mainstream media. As for our day-to-day work of publicizing our artists and their stories, we're working closely with them to find a balance between their need for artistic expression and their solidarity with the protest movement.
There is strength in numbers. Here is a resource that lists ways you can take action: https://blacklivesmatters.carrd.co/

No justice, no peace. Black Lives Matter.
6.17.2020
Video: Rob Vicious – "Terminal V"
The Shoreline Mafia Rapper Shares a Striking, FAULT-Premiered Video from His Breakthrough Mixtape

Critical Praise:
"After dropping a terrific debut album last November — a stylish bundle of songs that somehow felt nonchalant and meticulous at once — Shoreline Mafia has since become one of the most fascinating acts in a resurgent L.A. rap scene. And on Saturday night, the [collective's] chemistry was something you could practically reach out and touch. These guys love rapping, and even more than that, they love rapping with each other." – Washington Post
"Videos filmed in graffitied, just-made condos and fluorescent strip malls near East Hollywood helped make Shoreline Mafia the [collective] of choice for truant teenagers. "Musty"  and "Bottle Service" are definitive Shoreline: rollicking, slithering, and, in their creation, laughably janky and blatantly illegal."  – Noisey
"Shoreline Mafia is leading L.A.'s unruly rap renaissance." – The FADER
"The only prerequisites to enjoying their music are a functional set of ears" – Passion of the Weiss
The Video: 
He made his name with party-positive bangers like the platinum-selling "Bands," but Rob Vicious's introspective new material radiates a bleary-eyed intensity. Bringing one of his most adventurous songs to life, the Shoreline Mafia emcee shares "Terminal V," a trippy new music video. Produced by Hurtboy AG & Foster, "Terminal V" finds Rob experimenting with his drawly vocals, using auto-tune and falsetto to mimic the frenzied mind-state of an abrupt comedown: "Geeked, roll my eyes so I can see inside my brain, ayy/No, I don't know why, but why that love don't feel the same? Yeah/Oh yes, I get high, but I know drugs won't kill the pain, yeah/Sometimes I wish this high could last forever."
In the video, premiered by FAULT, Rob stands guard over the wreckage of a plane crash, wielding a double-barrel shotgun as he works through his demons.
"Terminal V" is the latest visual from Breakthrough, Rob's second full-length mixtape. The product of a year's worth of tireless recording, Rob culled the project's 13 tracks from a pool of over 100 demos, selecting the hardest-hitting and most personal of the bunch. The resulting body of work reveals a new side of Rob Vicious, balancing outlandish flexes with deep introspection. Previous videos from the project include the raucous "Wat It Do" and the haunting clip for the DJ Paul-produced "L3V3L." The follow-up to 2018′s Traplantic, Breakthrough is available on all platforms via Atlantic Records.
Last month, Rob Vicious and the rest of Shoreline Mafia connected with Lil Yachty for the "Ride Out" single. Earlier, the crew teamed up with Q Da Fool for the Too $hort-referencing single "Gangstas & Sippas," which earned over 1 million Spotify streams in its first 10 days of release. Stay tuned for Shoreline Mafia's debut mixtape, coming later this year via Atlantic Records.
Watch "Terminal V": https://youtu.be/nT5j4CO0jNs
Buy/Stream Breakthrough: https://RobVicious.lnk.to/Breakthrough
Buy/Stream Shoreline Mafia's "Ride Out" ft. Lil Yachty: https://shoreline.lnk.to/RideOut
Check out the FAULT premiere: https://fault-magazine.com/2020/06/premiere-shoreline-mafias-rob-vicious-shares-terminal-v-music-video/
Breakthrough tracklist:
L3VEL
INVASION
GET A BAG
WHAT IT DO
TERMINAL V
MENTAL WARFARE
ON ONE
PERIOD
RACKAE PT. 2
FORREAL
WAT U THINKIN
ANGELS V DEMONS
OVERDOSE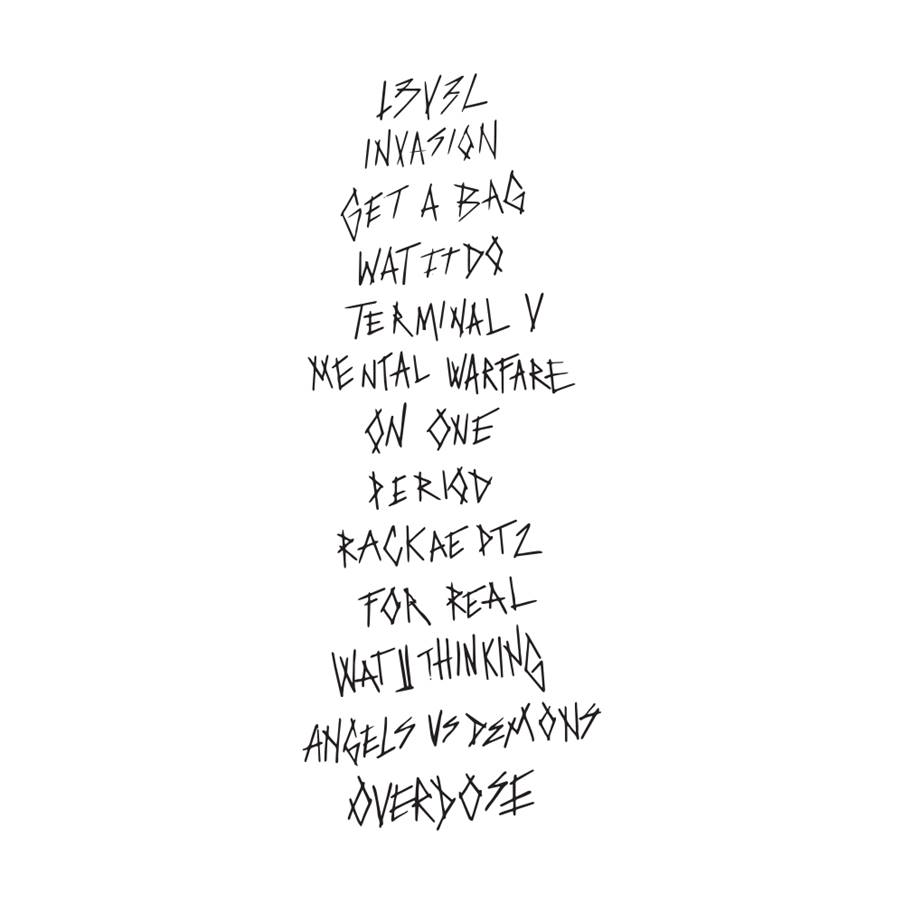 Please contact Michelle or Kerry for more info.
The Background:
As life goes on, we learn countless lessons. Some impact us more than others. Critically acclaimed multi-platinum rapper and Shoreline Mafia member Rob Vicious points to one lesson as particularly formative. "I learned you've got to do shit for yourself," the Los Angeles MC exclaims. "I was tired of fucking holding things back. I decided to let that shit go. When I finally did, I took a more mature approach to my life and my music." The 21-year-old rapper earned a platinum plaque for "Bands" off 2019's Traplantic, and he shared Breakthrough, his debut album for Atlantic Records, in May 2020.
---
Links:
Shoreline Mafia: official site | instagram | twitter | facebook | spotify | youtube | soundcloud
Rob Vicious: instagram | spotify
Rob Vicious – "Terminal V": https://youtu.be/nT5j4CO0jNs
Shoreline Mafia – "Ride Out" ft. Lil Yachty: https://shoreline.lnk.to/RideOut
Rob Vicious – "Wat It Do": https://RobVicious.lnk.to/WatItDoVideo
Rob Vicious – Breakthrough: https://robvicious.lnk.to/Breakthrough
Rob Vicious – "L3V3L": https://youtu.be/TZO4PpWH4e0
Shoreline Mafia – "Gangstas & Sippas" ft. Q Da Fool: https://Shoreline.lnk.to/GangstasSippas
Shoreline Mafia – Party Pack Vol. 2 EP: https://Shoreline.lnk.to/PartyPackVol2PR