6.4.2021
Audio: Rich The Kid – "Boss B*tch" ft. Coi Leray
The Rostrum-Signed Hitmaker and 2021's Most In-Demand Guest Star Describe Their Perfect Partners in a Melodic New Single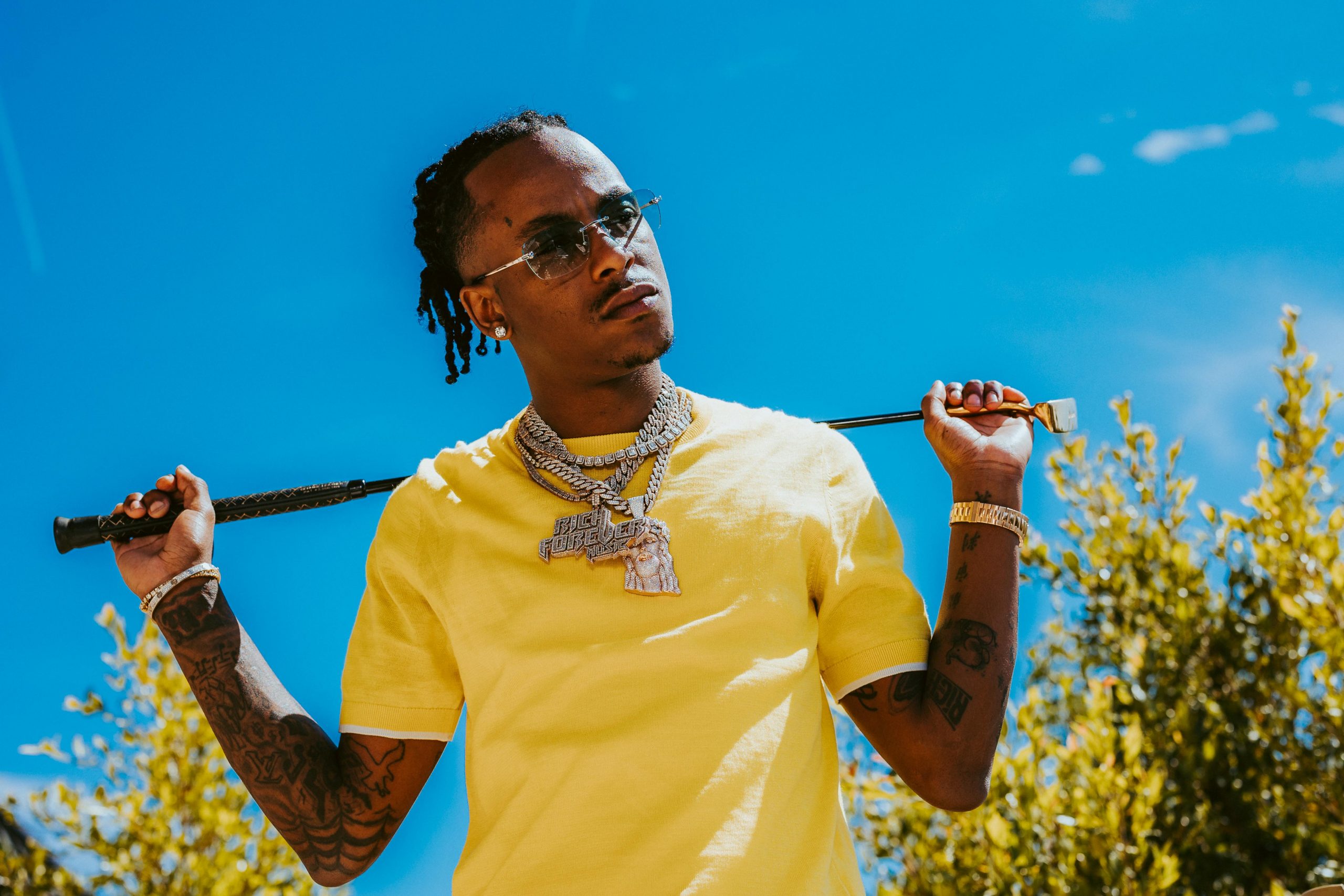 Critical Praise:
"Rich the Kid Is Your Favorite Rapper's Favorite Rapper for a Good Reason" – Pitchfork
"The young superstar prefers to remain focused on doing what he does best: straight-ahead, no-bullshit, genre-defying Hip Hop that's also pleasantly aware of its history while not falling into the trap of clout-chasing." – HipHopDX
The Song:
A versatile stylist with a bottomless rolodex, Rich The Kid exhibits electric chemistry in his collaborative tracks. Connecting with guest verse goddess Coi Lery for a new banger, Rich shares "Boss B*tch," his new single. Over a soaring and ethereal trap instrumental from TM88 & LNK, Rich and Coi detail the attributes of their ideal partner with clipped, melodic flows. RIch is looking for "a savage, someone I can get a bag with," while Coi is in the market for a "big spender." "Boss B*tch" follows the recent single "Richard Mille Patek," which dropped in April with a video directed by Shomi Patwary (A$AP Rocky, Offset, Mark Ronson).
Born in New York, Rich The Kid moved to Atlanta in the early 10s and quickly became a major player in the scene, recording full-length mixtapes with Migos and making his name on the streets with his own tapes like Keep Flexin. The rapper broke out in a big way with 2018's The World Is Yours, which debuted at #2 on the Billboard 200 and included his hit tracks, 3x RIAA Platinum "Plug Walk" and 2x RIAA Platinum "New Freezer" ft. Kendrick Lamar. Last year, Rich The Kid stayed busy, releasing his solo project Boss Man and collaborating with YoungBoy Never Broke Again for the full-length Nobody Safe. Earlier this year, Rich dropped the Lucky 7 EP, which featured appearances from rap leading ladies Flo Milli, Mulatto, and Rubi Rose.
Rich The Kid is currently in "album mode," preparing for his next project with the help of "Lil' Rich," his new puppet sidekick voiced by comedian Desi Banks and designed & manufactured by Los Angeles puppet maker, Viva La Puppet. Rich plans to release a series of short videos starring himself and Lil' Rich. In the first video from the series, directed by Adam Willis, Rich gets a chaotic wake-up call from Lil' Rich, who declares that Rich must enter "Album Mode!" with a strict regimen of fitness and nutrition. Stay tuned for more antics from Rich The Kid and his 2'2″ tall reflection in the coming weeks.
Buy/Stream "Boss B*tch" ft. Coi Leray: https://smarturl.it/RichTheKidBossBitch
Watch the lyric video for "Boss B*tch": https://youtu.be/m3xkhXWYdRc
Please contact Michelle or Kevin if interested in talking with Rich The Kid.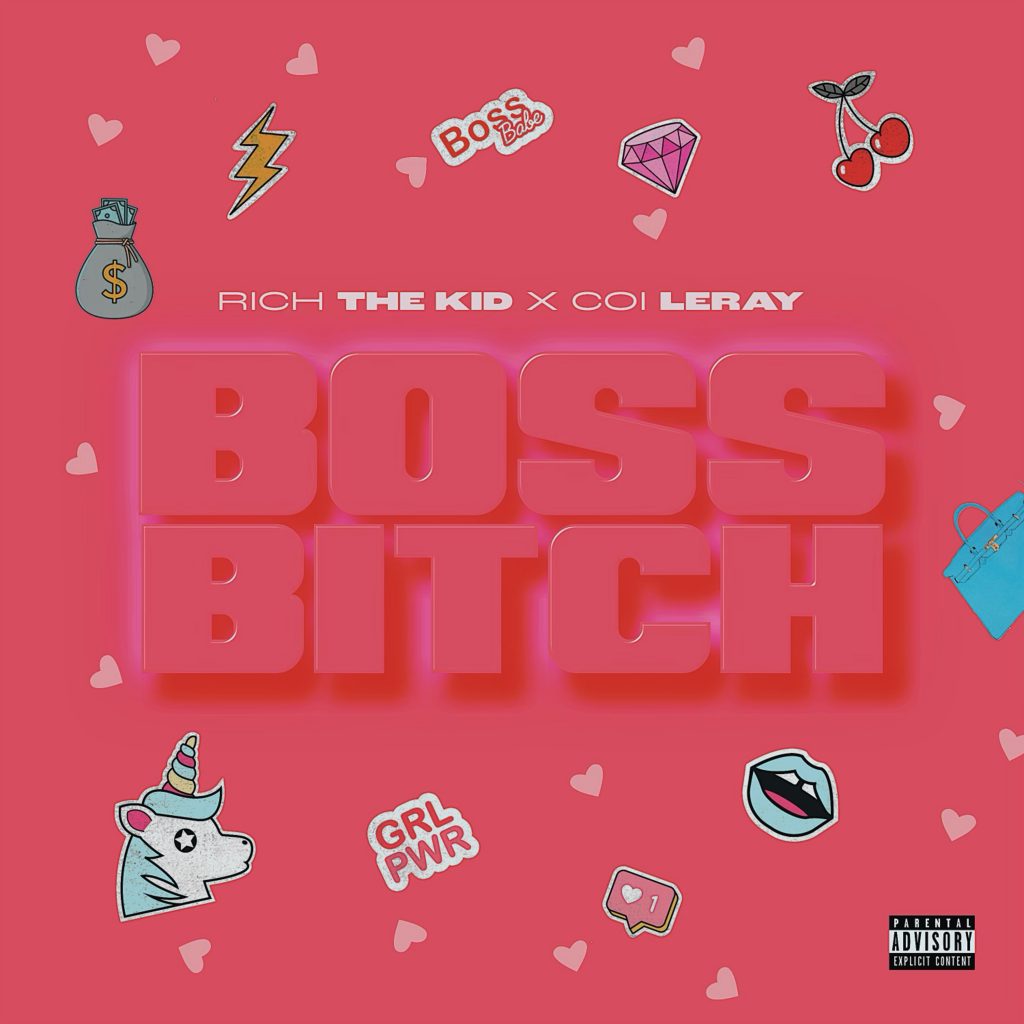 The Background:
Rich The Kid Background
New York born rapper, Rich The Kid is a chart topping, multi-platinum selling artist at the top of the pack. He has an impressive catalogue of releases including his platinum selling debut album The World Is Yours, which he released in 2018. He later followed up with albums The World Is Yours 2, Bossman and most recently released a joint project Nobody Safe with YoungBoy Never Broke Again last year. To kick off 2021 he shared a 7-track project Lucky 7 which includes features from some of the most prominent rising rappers, Flo Milli, Mulatto, and Rubi Rose.
Combined, Rich The Kid has amassed billions of streams worldwide and adding to his accolades was nominated for Best New Artist at the 2018 BET Hip-Hop Awards, sold out major headlining tours across the globe and performed on various festival stages including Lollapalooza, Rolling Loud and more.
In addition to his own artist career, Rich The Kid founded his own label, Rich Forever in 2016 where he signed Famous Dex, Jay Critch, YBN Almighty Jay and more. Over the years the label released several collective albums including 2019's Rich Forever 4.
Rostrum Records Background
Rostrum Records Founder and President Benjy Grinberg has led a highly successful renaissance for his independent label 18 years since its formation. In 2020 alone, Rostrum acts generated 2.35 billion streams—unprecedented for an indie. The dynamic and diverse roster continues to make an impact with acclaimed and fan favorite releases from Problem, DC The Don, RUSSELL!, DWN2EARTH, Liife, Taleban Dooda, and My Favorite Color. DC The Don's Come As You Are (Deluxe) album has over 60M streams since release in November 2020.
Among many historic successes, Mac Miller's Blue Slide Park stands tall as the first independently released debut album to bow at #1 on the Billboard Top 200 since 1995, while acts have picked up 11 GRAMMY nominations. Along the way, Grinberg discovered and developed Wiz Khalifa, Mac Miller, and Mod Sun and returned to the charts recently with DC The Don, 24hrs, and Rockie Fresh. Rostrum set a template of independence that has been oft-replicated since 2003. Grinberg has once again reasserted his label's place at the front of the pack.
---
Links:
official site | instagram | twitter | youtube | soundcloud | facebook | spotify
"Boss B*tch" ft. Coi Leray: https://smarturl.it/RichTheKidBossBitch
"Richard Mille Patek": https://smarturl.it/RTKRichardMillePatek