10.9.2020
Album: REASON – New Beginnings
Joined by Guests like ScHoolboy Q, Rapsody, Ab-Soul, Vince Staples, Isaiah Rashad, JID, and More…The Carson, CA Born Lyricist Comes Into His Own On His Follow-Up to 2018's There You Have It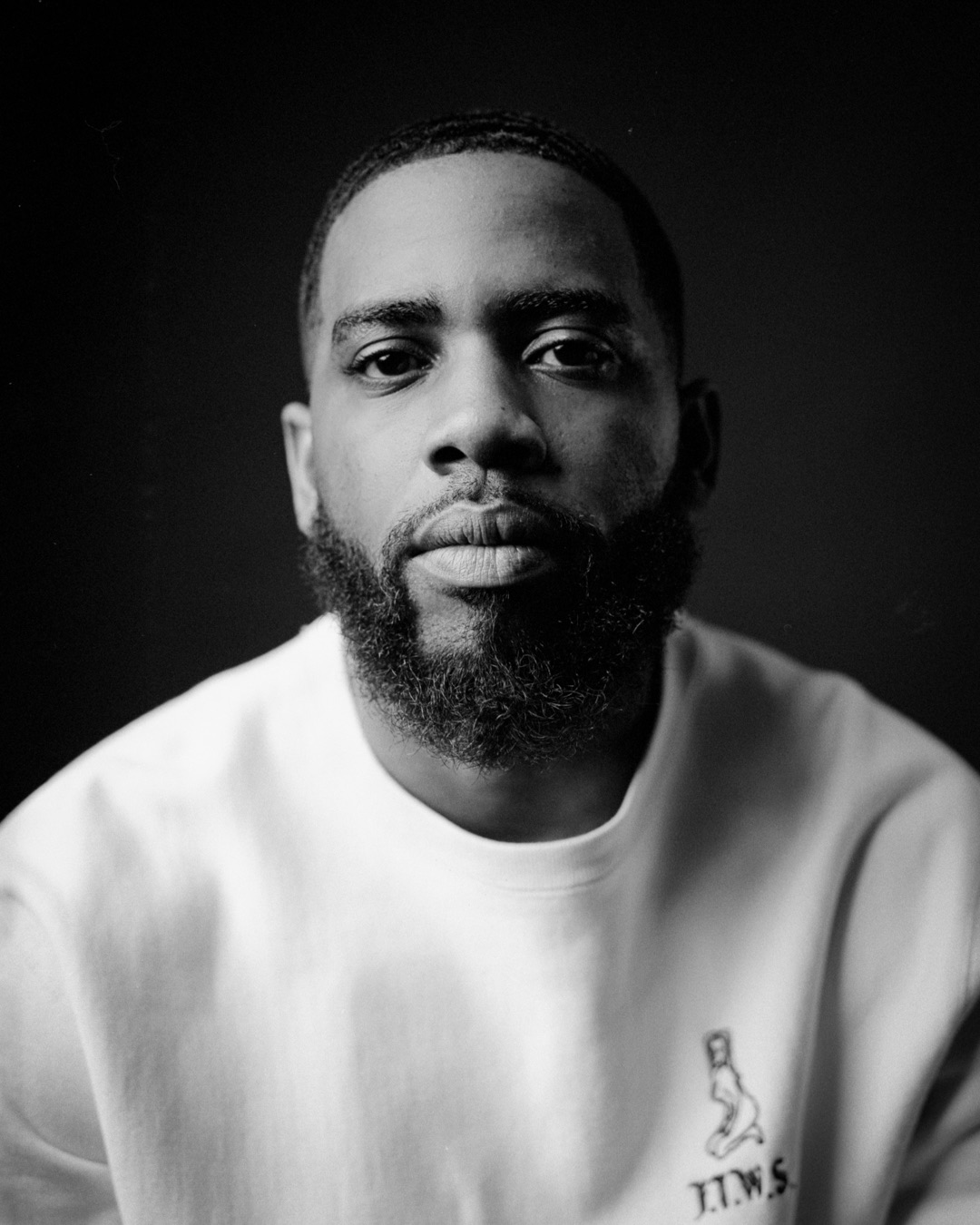 Critical Praise:
"Top Dawg Entertainment's newest signee, REASON, is running a well-deserved victory lap. After a number of hardships that could've broken anyone's psyche, REASON beat the odds through a relentless work ethic and sheer force of will." – Billboard
"TDE's newest signee has his eyes set on more than just the rap throne." – VIBE
"Being a strong rapper isn't the only quality that makes him a potent artist; it's matched by the ability to translate his lyricism into a captivating stage presence." – DJ Booth
The Album:
Rhyming with singular focus and streetwise sophistication, Top Dawg Entertainment signee REASON is one of the compelling lyricists on the West Coast or anywhere else. Starting the soulful next chapter in his young career, REASON pours his heart into New Beginnings, his second album. Working with producers like Tae Beast, S1, Illmind, and especially Kal Banx, who had a hand in 8 of the albums 14 tracks, REASON crafts a soundscape that twinkles like Los Angeles at night, complete with syncopated bass, sparkling keyboards, and eerie vocal samples. REASON sharpens his pen and cuts through the high-definition instrumentals with a gruff, yet vulnerable presence, expertly translating the environment that surrounds him even as he takes stock of all he still has to learn.
The follow-up to his acclaimed 2018 project There You Have It, the new album is home to previously released singles like the defiant "Pop Sh*t" ft. ScHoolboy Q (3.8 million Spotify streams) and the recently-released "Sauce," a Vince Staples-featuring banger that inspired a powerful music video. New Beginnings also boasts new highlights and high profile collaborations with kindred spirits. On "I Can Make It," REASON goes toe-to-toe with Rapsody, flashing perceptive, conversational bars about how they overcame their humble beginnings with hard work and a Midas touch. The 29-year-old Carson, California native proves his lyrical worth next to Isaiah Rashad and JID on "Extinct," showing off his wittiest wordplay atop a boom-bap beat fit for The Beatnuts. Featuring additional appearances from Ab-Soul, Mereba, and Alemeda, New Beginnings arrives via Top Dawg Entertainment.
New Beginnings is the culmination of a massive year for the rapper. Over the summer, REASON with the jazzy and deeply personal "Might Not Make It" and commented on racism in the video for "Field N****." In September, REASON announced shared his mission statement "The Soul Pt. 2," which earned coverage in Complex, HYPEBEAST, UPROXX, and more. The rapidly rising rapper is riding a wave of momentum from 2019, in which he toured with JID, appeared on the platinum-selling Black Panther: The Album, and earned a Genius Co-Sign from the legendary Ice Cube.
Buy/Stream New Beginnings: http://Reason.lnk.to/newbeginnings
Watch "Sauce" ft. Vince Staples: https://youtu.be/cjeLo0pxiJc
New Beginnings tracklist:
1. Something More
2. Stories I Forgot
3. Pop Sh*t ft. ScHoolboy Q
4. Show Stop
5. Favorite N****
6. I Can Make It ft. Rapsody
7. Fall
8. Slow Down ft. Alemeda
9. Flick It Up ft. Ab-Soul
10. Sauce ft. Vince Staples
11. Extinct ft. Isaiah Rashad & JID
12. Westside ft. Mereba
13. Gossip
14. Windows Cry
Please contact Michelle or Kevin for more info.
The Background:
In a world of extremes, a sense of ​reason​ can be the difference between success and failure. Go too hard or not hard enough, and you're likely to stumble. That knowledge wasn't lost on TDE recording artist and Carson MC ​Robert Gill Jr.​, better known as ​REASON​. It defined him as a man and artist, creating a signature style and balanced foundation that made him stand out in the bubbling Los Angeles music scene. His work ethic and skills caught the ear of ​Top Dawg Entertainment​, leading to an appearance on the multi-platinum ​Black Panther: The Album​ soundtrack and a ​TDE ​roster spot in 2018. He wasted no time acclimating himself to the spotlight, dropping ​There You Have It​, a 12-track project that was a favorite of fans and critics alike. His witty wordplay and sharp delivery made it clear he's here to stay. He hit the road to pay his dues and expand his fanbase on tour, opening up for TDE OG ​Jay Rock​ on his 2018 "​The Big Redemption Tour​" and on Dreamville​ artist ​JID​'s 2019 "​Catch Me If You Can​" tour. The LA native hasn't looked back since, garnering new fans with his relentless wordplay and unmatched desire to work.
---
Links:
New Beginnings: http://Reason.lnk.to/newbeginnings
"Sauce" ft. Vince Staples: https://Reason.lnk.to/sauce
"The Soul Pt. 2": https://REASON.lnk.to/thesoulpt2
"Pop Sh*t" ft. ScHoolboy Q: https://www.youtube.com/watch?v=LklveYZH7r4
"Might Not Make It": https://www.youtube.com/watch?v=Iu8pXM4GKfM
"Trapped In" ft. Ab-Soul & Boogie: https://www.youtube.com/watch?v=n3AIk8zMvlc
There You Have It: Spotify | Apple
"The Soul": https://www.youtube.com/watch?v=OtzbvUu3pEc