09.21.2020
Audio: REASON – "The Soul Pt. 2"
The Top Dawg Entertainment Signee Ponders His Place in the World and Warns the Industry That He's Up Next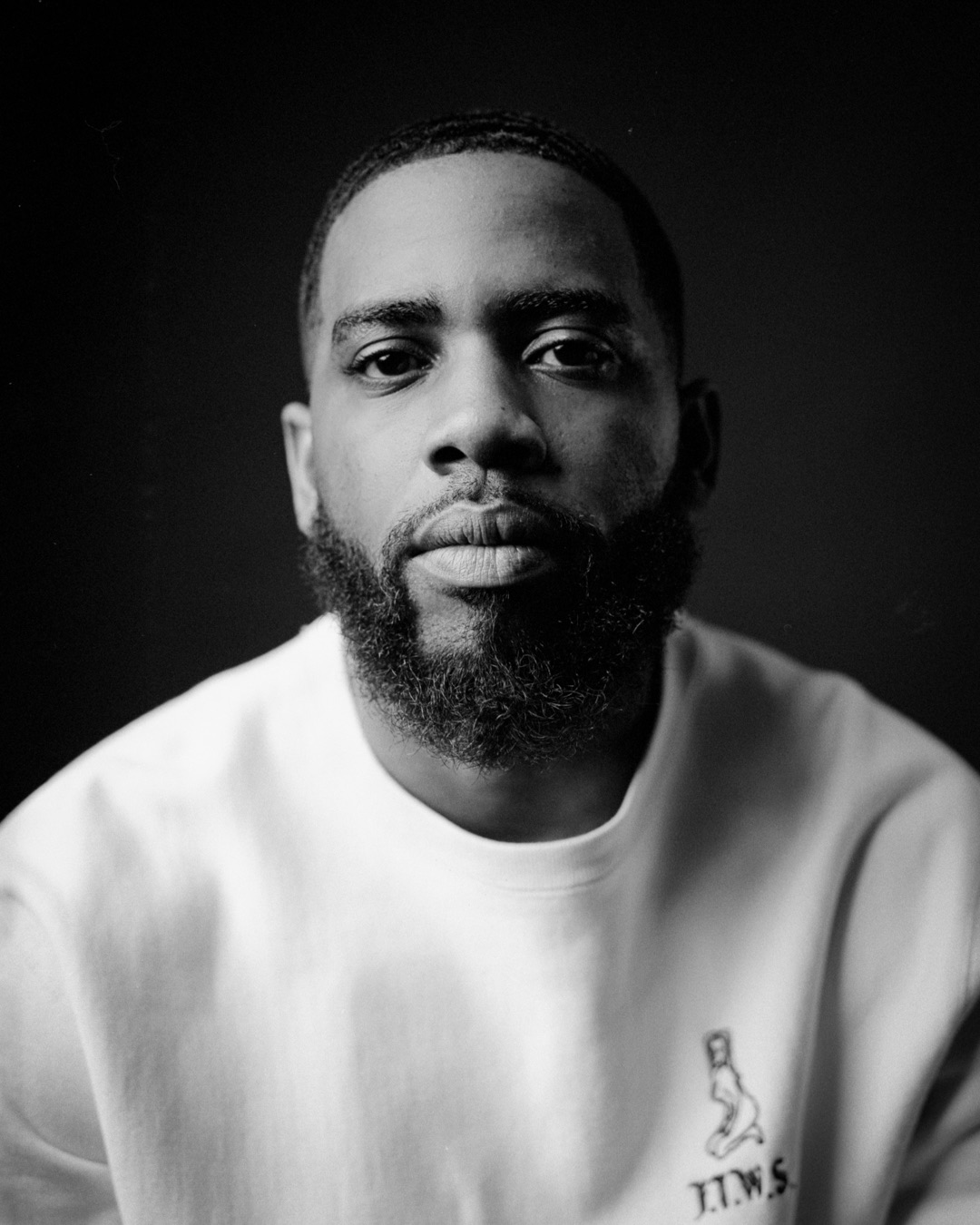 Critical Praise:
"Top Dawg Entertainment's newest signee, REASON, is running a well-deserved victory lap. After a number of hardships that could've broken anyone's psyche, REASON beat the odds through a relentless work ethic and sheer force of will." – Billboard
"TDE's newest signee has his eyes set on more than just the rap throne." – VIBE
"Being a strong rapper isn't the only quality that makes him a potent artist; it's matched by the ability to translate his lyricism into a captivating stage presence." – DJ Booth
The Song:
A master of wordplay who perfectly modulates his delivery to suit his meaning, L.A. native REASON only speaks the truth. Raising his pen game on a beat-shifting new single, REASON lays out his mission statement on "The Soul Pt. 2." Produced by PRODUCER, "The Soul Pt. 2" is bisected into distinct sections, the first section finds the deep-thinking rapper weaving his way between plaintive pianos and synths that phase in-and-out, while the second half shifts gears into a more propulsive mood, marked by smoothly sliding bass and cross-stick percussion.
After delighting himself with twisty wordplay in the song's initial movement, the Top Dawg Entertaiment signee strings syllables together with a rising intensity in the song's second, making it clear that he's not one to be slept on: "I'm having issues cause Moose and Keem keep preachin' 'you can't move around solo no more, you gettin' bigger'/Yeah, I been gettin' bigger, so much bigger that my ego see my body and it's struggling to fit up in it," spits REASON. Laden with references to superheroes and dripping with a palpable hunger for success, "The Soul Pt. 2" is the start of a new chapter for the 29-year-old rapper, a chapter in which his years of hard work pay off and he can make the people who believe in him proud.
"The Soul Pt. 2" is REASON's latest single in a busy 2020, which included four new singles and some standout collaborations with his TDE labelmates. In May, REASON connected with ScHoolboy Q for "Pop Sh*t," a hard-hitting street slapper that generated over 3.8 million Spotify streams and earned coverage from Complex, Stereogum, HYPEBEAST, and more. Earlier in the year, REASON dropped "Trapped In," an oh-so-L.A. collaboration with Ab-Soul and Boogie, and turned heads with the jazzy and deeply personal "Might Not Make It." The rapidly rising rapper is riding a wave of momentum from 2019, in which he toured with JID, appeared on the platinum-selling Black Panther: The Album, and earned a Genius Co-Sign from the legendary Ice Cube.
"The Soul Pt. 2" is the sequel to "The Soul," a 2018 single that summed up REASON's state of mind as he approached the release of debut album There You Have It. REASON's "The Soul" series is a companion piece to "The Heart," a series of scene-setting lyrical exercises by his TDE labelmate Kendrick Lamar. REASON releases installments of "The Soul" at pivotal moments in his career–stay tuned for imminent announcements about REASON's next moves.
Buy/Stream "The Soul Pt. 2": https://REASON.lnk.to/thesoulpt2
Please contact Michelle or Kevin for more info.
The Background:
In a world of extremes, a sense of ​reason​ can be the difference between success and failure. Go too hard or not hard enough, and you're likely to stumble. That knowledge wasn't lost on TDE recording artist and Carson MC ​Robert Gill Jr.​, better known as ​REASON​. It defined him as a man and artist, creating a signature style and balanced foundation that made him stand out in the bubbling Los Angeles music scene. His work ethic and skills caught the ear of ​Top Dawg Entertainment​, leading to an appearance on the multi-platinum ​Black Panther: The Album​ soundtrack and a ​TDE ​roster spot in 2018. He wasted no time acclimating himself to the spotlight, dropping ​There You Have It​, a 12-track project that was a favorite of fans and critics alike. His witty wordplay and sharp delivery made it clear he's here to stay. He hit the road to pay his dues and expand his fanbase on tour, opening up for TDE OG ​Jay Rock​ on his 2018 "​The Big Redemption Tour​" and on Dreamville​ artist ​JID​'s 2019 "​Catch Me If You Can​" tour. The LA native hasn't looked back since, garnering new fans with his relentless wordplay and unmatched desire to work.
---
Links:
"The Soul Pt. 2": https://REASON.lnk.to/thesoulpt2
"Pop Sh*t" ft. ScHoolboy Q: https://www.youtube.com/watch?v=LklveYZH7r4
"Might Not Make It": https://www.youtube.com/watch?v=Iu8pXM4GKfM
"Trapped In" ft. Ab-Soul & Boogie: https://www.youtube.com/watch?v=n3AIk8zMvlc
There You Have It: Spotify | Apple
"The Soul": https://www.youtube.com/watch?v=OtzbvUu3pEc