11.6.2020
Single: Rah Swish – "Watchu Like" ft. Dream Doll
The Canarsie Native and Pop Smoke Associate Interpolates Aaliyah For His Latest Single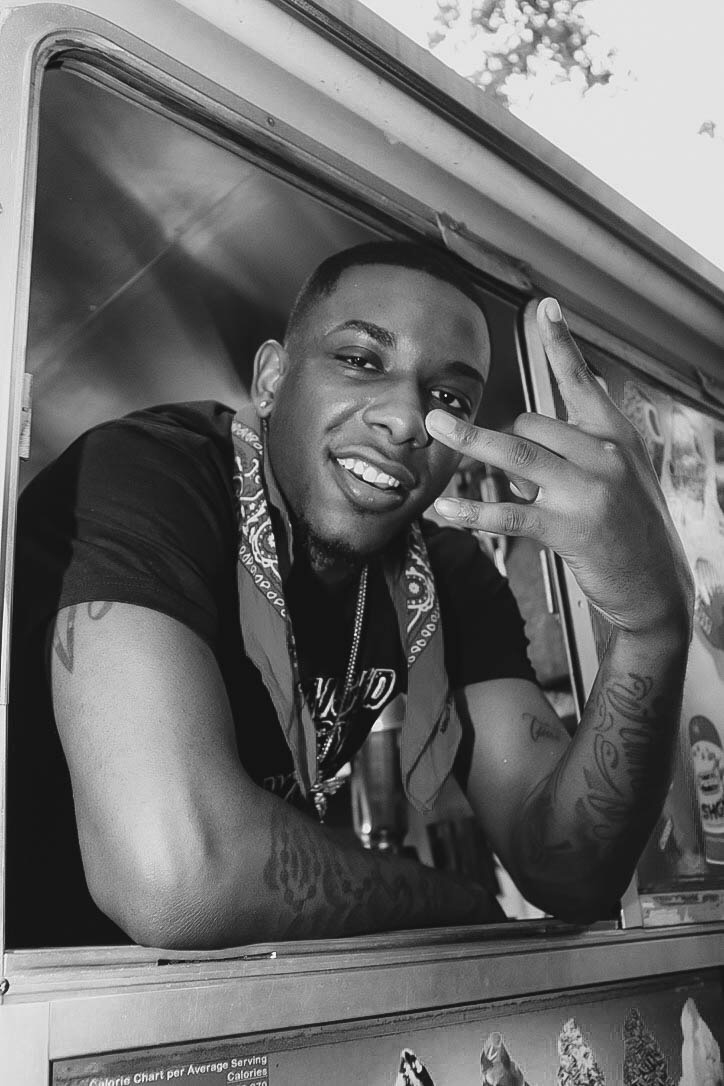 Critical Praise for Artist Name:
"As the New York City street rap renaissance continues, it seems like new guys are coming around every corner with a banger. Enter Rah Swish, whose latest song, 'Treeshin',' is a stereo system's dream: bass-heavy, belligerent, and demanding to be cranked to max volume." – Pitchfork
"New York's Secret Weapon" – Kazi Magazine
The Song:
With a bold New York attitude and a booming basso voice, Rah Swish is carrying the flame for Canarsie hip-hop. Recruiting Bronx emcee Dream Doll for a sex positive banger, Rah shares "Watchu Like," his new single. Riding a beat that gives a drill spin to Timbaland's beat for Aaliyah's classic hit "Are You That Somebody?", 'Watchu Like" is a down-and-dirty duet, in which Rah and Dream Doll dialogue about keeping their relationship on the down-low: "Tell me watchu like (WOO WOO)/But I need you to keep it discreet," rhymes Rah. The new single is the Brooklyn rapper's first since the release of "50 Bars Pt. 4," a relentless single-verse assault.
Rapping with an infectious energy and a stark perspective of Brooklyn street life, Rah Swish is a prominent pillar of the city's ascendant drill scene. A close friend and associate of the late great Pop Smoke, he showed the world what he was capable of on WOO Forever, released earlier in 2020. Populated by his rapidfire flows and wild ad-libs ("WOO"), WOO Forever proves that Rah Swish is more than capable of keeping the WOO alive. The album is home to street hits like "Feel Like Pop,"  "Tongue Out (Treeshin' 2)," and "WOO Forever," which has over 1 million combined streams. With appearances from Jay Gwuapo and Curly Savv, WOO Forever is available everywhere via WOO Entertainment/EMPIRE.
Stay tuned for Rah's next project, due to drop before the end of 2020.
Buy/Stream "Watchu Like" ft. Dream Doll: https://music.empi.re/watchulike
Buy/Stream WOO Forever: https://empire.ffm.to/woo_forever
Please contact Michelle or Erin for more info.
The Background:
Hailing from Canarsie, Brooklyn, Rah Swish is one of the first to carve out the newfound drill scene in New York City. Rah Swish teamed up with childhood friends to make a rap collective named N.B.A., which stood for "Never Broke Again." After garnering millions of views on group songs, Rah began to release music as a solo act and built a highly engaged core following with early standout records like "Debo," "Back Up," "This & That," and "Double It" with Pop Smoke. Dropping his first body of work in 2019 entitled "Look What They Started," Rah quickly began to catapult to new heights with the breakout single "Treeshin'," which became the unapologetic theme song for thotty activity all over his city and reached 2 million views on Youtube in a matter of months. In 2020, Rah has continued to put New York on notice with standout videos like "Too Much" featuring Bizzy Banks,"War Time" and "Who Run The City". Rah draws inspiration from 50 Cent, Lil Wayne, Jay-Z, Drake, and of course, Rah Swish. WOO!
---
Links:
twitter | instagram | spotify | soundcloud | youtube

"Watchu Like" ft. Dream Doll: https://music.empi.re/watchulike
"50 Bars Pt. 4": https://www.youtube.com/watch?v=FKlSoISToOw
"Feel Like Pop": https://youtu.be/JEHdpxl8Cic
WOO Forever: https://empire.ffm.to/woo_forever
BK Belly: https://www.youtube.com/watch?v=9KPxMATM6W4
"Tongue Out (Treeshin' 2)": https://empire.ffm.to/tongueout
"WOO Forever": https://www.youtube.com/watch?v=7cSBhHn5Bn8
"Treeshin'": https://www.youtube.com/watch?v=SZQjvJy_Myg