MP3: ProbCause ft. Lil Dicky – "The Woods" (Remix)
The Former Tourmates Team Up To Put a Fresh Spin On Single From the Chicago Rapper's Drifters Album, Debuted by HipHopDX
10.20.2015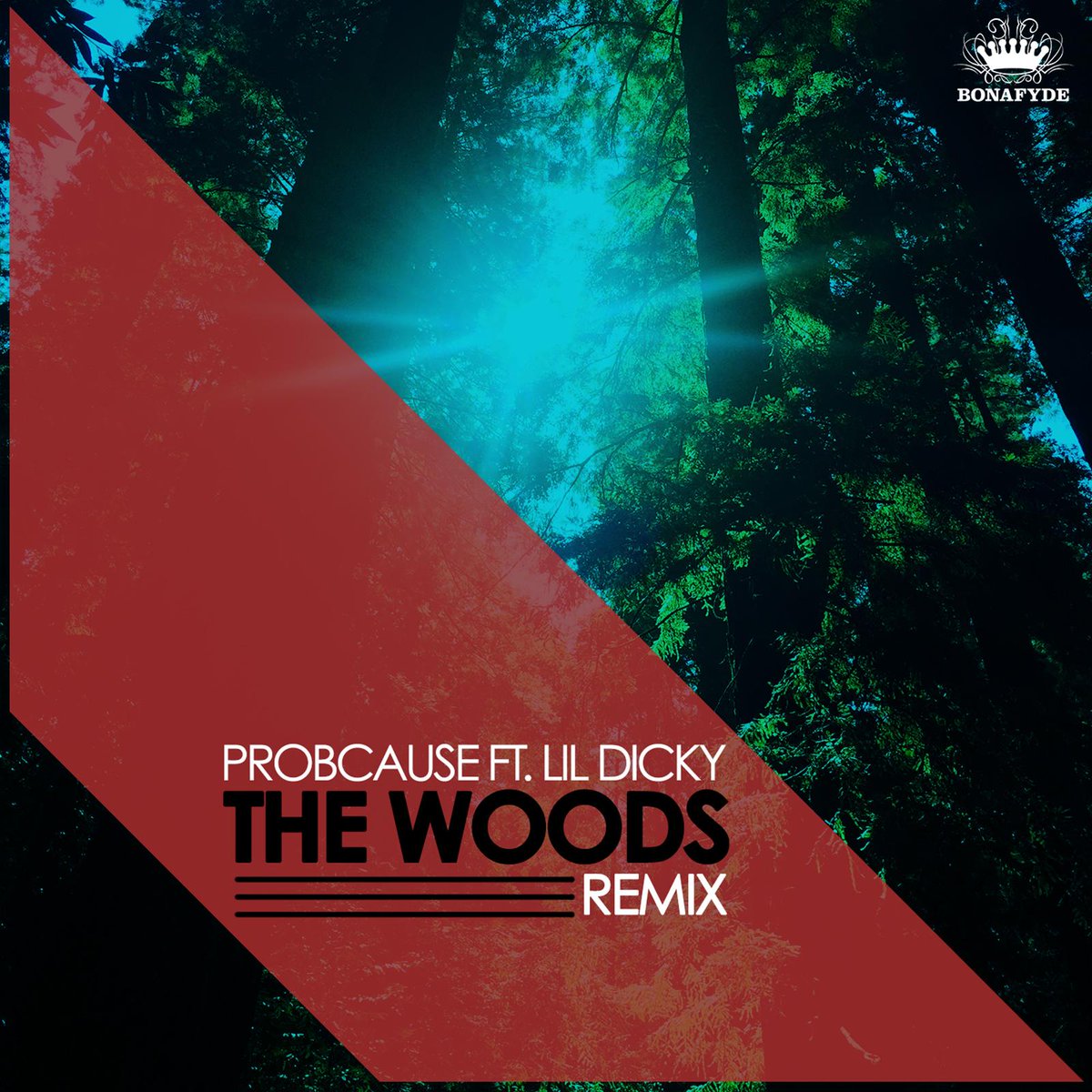 Critical Praise for ProbCause:
"ProbCause nimbly rides fusion-friendly hip-hop tracks; there's the DJ Screwed-up dubstep buzzer 'Ego Trip' and the ecstatic rap-rock track 'Neon Dreams.'" – SPIN
"He's a great rapper who you can imagine killing it at open mics, cyphers and old-school styled club nights." –  PotholesInMyBlog
"You'll find WAVES incorporates several different genres within it's overall hip-hop vibe– electronic, rock, and blues are some of the other elements tapped…" – HotNewHipHop
"The rising rapper […] has continued to dominate his own lane… Prob will have you locked in." – XXL
"…just one conversation with ProbCause is enough to make you realize that he's deeper than even his most serious lyrics suggest." – Chicagoist.com
"The lanky MC's vocal gymnastics have an elastic flow… he raps like a fan in the crowd hollering at the DJ to pump up the volume." – Chicago Reader
"It's diverse, veering from slower flows erring in the sub-genre of jazz-rap to hard-hitting, hard-spitting electro-rap. It's a perfect summer project…" – HillyDilly
"In Chicago and beyond, ProbCause is one to watch. His skills, creativity and persona are refreshing and unlike much else. There is a spin on everything that sounds and feels distinctly his. In both the rap game and the art world he is changing the rules." – FakeShoreDrive.com
The Song:
ProbCause has teamed up with recent tourmate Lil Dicky for a remix of the Chicago rapper's slouchy track "The Woods," premiered by HipHopDX. Dicky's eccentric rhymes and delivery spice up the smooth cut from ProbCause's Drifters album, which released in August via Gramatik's Lowtemp label. ProbCause and Lil Dicky linked up earlier this year on their Prelude to Summer tour, which spanned much of the Midwest and East Coast. Continuing a rigorous road schedule, ProbCause followed with his own Drifters tour and several festival dates, including the North Coast Music Festival. Co-produced by ProbCause and D.R.O., "The Woods" features live horns from Will Miller atop co-production by ProbCause and D.R.O.
Premiered by Red Bull Music, ProbCause's Drifters merges storytelling lyricism with often up-beat production, including a plethora of live instrumentation, creating a variety of soundscapes and timbres for a cohesive yet unpredictable collection of work. The local vet relied on an organic creative process with his peers as Drifters puts Chicago's thriving music scene on display. Featuring a plethora of instruments and sounds, creating different soundscapes and timbres for each track on the record, HotNewHipHop praised ProbCause's Drifters album for its versatility, and The Smoking Section called him "…the best rapper you may have overlooked thus far." The Chicago emcee took storytelling and blended it with the varying sounds, creating a really well rounded project. "[Drifters] is much more musical than anything I've made in the past," ProbCause told Red Bull, adding, "I work with a lot of really talented musicians in Chicago so it was a very organic thing to involve them in the production process."
Listen to "The Woods" (Remix): https://soundcloud.com/probcause/the-woods-remix-ft-lil-dicky-1/
Check out the HipHopDX premiere: http://hiphopdx.com/singles/id.32047/title.probcause-f-lil-dicky-the-woods-remix
Purchase "The Woods" (Remix): https://itunes.apple.com/us/album/woods-remix-feat.-lil-dicky/id1049411680
Please contact Michelle or Rory if interested in talking with ProbCause.
ProbCause Background:
ProbCause is a prolific rapper and a painter too. Between performing at SXSW, North Coast, Costa Rica, and tour dates nation-wide, ProbCause is keeping busy and inspiring fellow students at the School of the Art Institute in Chicago. His sound, which jumps from hip-hop, to electronic, to RnB, and then back to a classic boom-bap gritty rap, helped get him signed to high-profile booking agency Paradigm. With stories that make you reminisce and a percussive delivery that highlights his versatile production skills, ProbCause is at the head of the pack of promising new Chicago artists.
---
Links:
official site | twitter | facebook | instagram | soundcloud | bandcamp
"The Woods" (Remix ft. Lil Dicky): https://soundcloud.com/probcause/the-woods-remix-ft-lil-dicky-1/
"Back To The Future" (Prod. by Gramatik): https://soundcloud.com/probcause/probcause-gramatik-back-to-the-future
"Tilt Mode" – Exmag ft. Gibbz (Manic Focus and ProbCause Remix): https://soundcloud.com/manicfocus/exmag-feat-gibbs-tilt-mode-manic-focus-and-probcause-remix
ZRO FOX EP: https://soundcloud.com/bonafyderecords/sets/zro-fox
"Might Not" ft. Sasha Go Hard: https://soundcloud.com/bonafyderecords/might-not-ft-sasha-go-hard // https://www.youtube.com/watch?v=05jiqtBg1jY
WAVES EP: https://soundcloud.com/probcause/sets/waves
"Chicago Style": http://youtu.be/-msZxXK6xXg
"LSD" (Hood Internet Remix): https://soundcloud.com/probcause/lsd-ft-chance-the-rapper-hood-internet-remix
"LSD" (feat. Chance the Rapper): https://soundcloud.com/probcause/lsd // http://www.youtube.com/watch?v=kfwGplBrAKc
"Flex": http://www.youtube.com/watch?v=CwjG7ZRTcNQ
"Three Course Meal" ft. Action Bronson & Chance the Rapper: https://soundcloud.com/probcause/probcause-three-course-meal
Bio, photos, and streams available here: http://www.audibletreats.com/probcause/