3.24.2023
Video: Jay Fizzle – "Nike Check"
The Paper Route Empire Artist Kicks a Smooth Side Hustle in Latest Video from DonaFizzo (Deluxe) Mixtape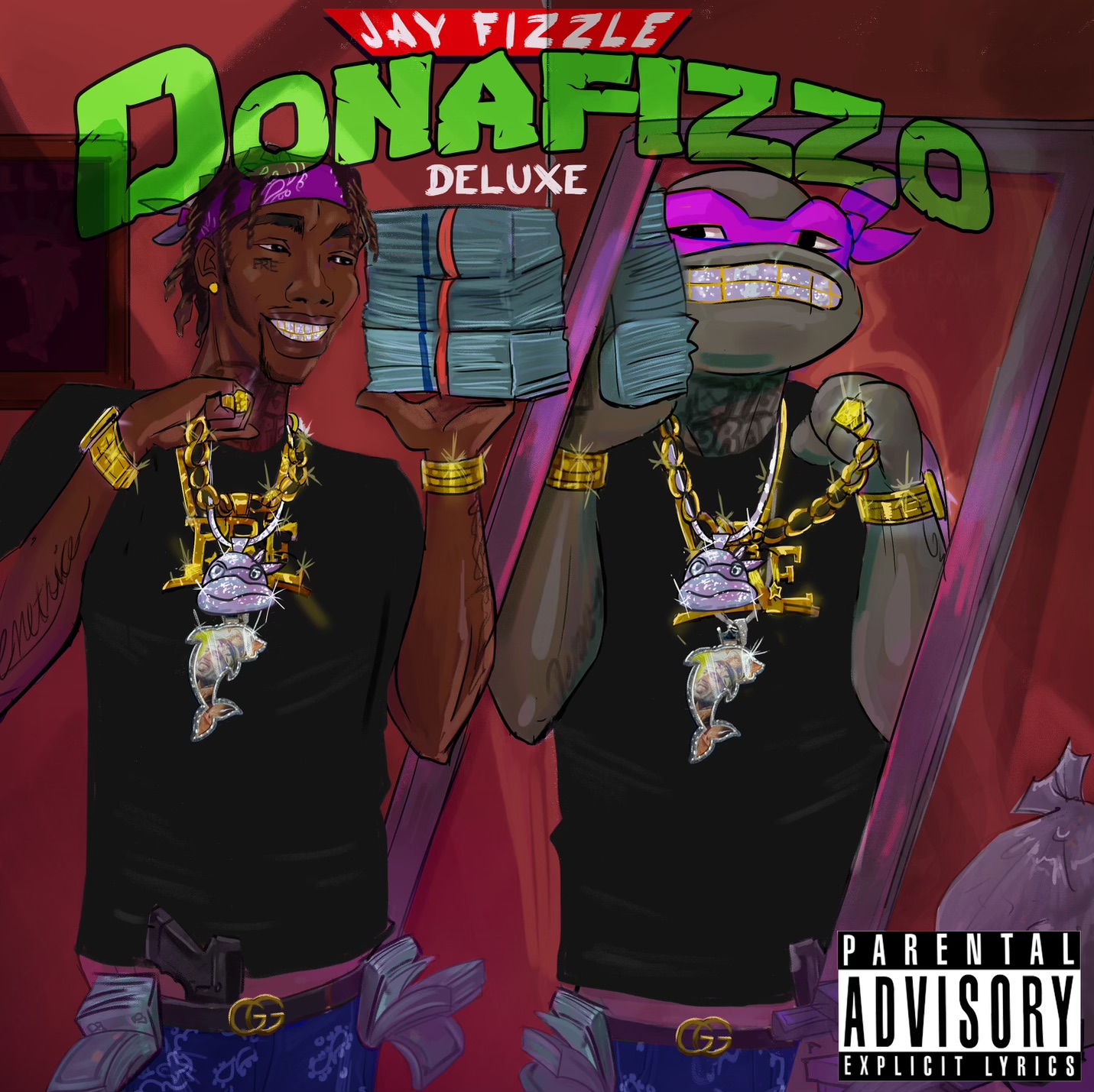 Critical Praise:
"..the members of Paper Route Empire reach a level of sincerity and emotional reflection that's still hard to come by." – Pitchfork
"Choosing some of the more interesting production to rhyme over, Jay Fizzle's frankness and the flows he has on tap keep him in the convo as the whole city takes off." – XXL Mag
"10 Rappers You Should Know Right Now" – DJ Booth
"The tape serves as both a testament to Memphis' current rap preeminence and Fizzle's own dexterity. He saves perhaps the hardest for last on the tape, attacking a looped vocal sample and towering percussion with ferocity." – DJ Booth
"Jay Fizzle is a master of the searing street rap that serves as the bass-booming heart of Memphis music." – The Hype Magazine
The Video:
With his undeniable charisma and a flow that never fumbles, Jay Fizzle is making his mark in Memphis music and beyond. Returning to run up a bag in the latest video from his DonaFizzo (Deluxe) mixtape, Fizzle shares new visuals for, "Nike Check." Over a bold, bouncy synth organ instrumental, the track finds Fizzle finding every which way to a bag while happily boasting his spoils.
The video for "Nike Check," which arrives following cuts for project highlights like "King Sh*t," "Granny Happy," and "Gucci Mane," finds Fizzle in another life, working a nine-to-five at a shoe store. Never one to settle for a light bag, Fizzle waits for his opportune moment to start moving inventory off the back porch. As his boss is distracted with customers, Fizzle hooks up his own clientele. He doesn't hesitate to run up a "Nike Check," he just does it.
The deluxe edition of DonaFizzo is an embellishment of Fizzle's most accomplished project to date. Backed by cavernous trap beats by the likes of Bandplay and Sosa 808, the tape reverberates with Fizzle's desire to follow in Dolph's footsteps and take over the Dirty South. From the Mission: Impossible-esque bounce of"50 Freaky B*tches" ft. 21 Lil Harold, to the furiously flex-heavy "Nothing Into Something," DonaFizzo hits harder than a bo-staff from start to finish. The tape is home to singles like the Memphis posse cut "Dust Town Livin" ft. Big Scarr & Big Moochie Grape and "Standin On Top Of Sh*t," a collaboration with Key Glock.
DonaFizzo (Deluxe) is the latest salvo in a busy year for Jay Fizzle and the rest of PRE. Fizzle kicked off the year with purpose, sharing "LLD," a heartfelt tribute to his mentor Young Dolph. Adorned with lush harmonies and a star vocal turn from Ricco Barrino, "Long Live Dolph" finds Jay Fizzle baring his soul, the South Memphis native audibly emotional when he relays his gratitude to his mentor for teaching him everything he knows: "The way I talk, the way I walk, the way I act, the way I dress/The way I do my thing up in the booth, I learned it from the best." With over 2 million views on YouTube, "LLD" is the opening track from Paper Route Empire Presents: Long Live Dolph, a compilation album from the independent label, which features appearances from nearly every artist on PRE, including Key Glock, Big Moochie Grape, Kenny Muney and more.
Watch "Nike Check": https://youtu.be/c88QI8n7lcE
Buy/Stream DonaFizzo (Deluxe): https://music.empi.re/donafizzodeluxe
DonaFizzo (Deluxe) tracklist:
# denotes new song for the Deluxe
Gucci Mane#
Major#
Tello N Bart ft. Key Glock#
Granny Happy#
King Sh*t#
Bounce ft. PaperRoute Woo#
Birdman
Fake Love#
Never Going Broke#
Hood Rich
Standin On Top Of Sh*t ft. Key Glock
Nike Check
Dust Town Livin ft. Big Scarr & Big Moochie Grape
Park The Benz
50 Freaky B*tches ft. 21 Lil Harold
Look Like Money ft. Jackboy & Joddy Badass
Choppas Like Choppas
Four Hoes
Murder ft. SNUPE BANDZ
Won't Cost Sh*t
Nothing Into Something
Cautious
Atmosphere
Last Song
Please contact Michelle or Chris for more info.
Links:
"Nike Check": https://youtu.be/c88QI8n7lcE
"King Sh*t": https://www.youtube.com/watch?v=lmhoR5Kh4Wo
"Granny Happy": https://www.youtube.com/watch?v=Rp6b6FQtO0o
"Gucci Mane": https://www.youtube.com/watch?v=bs5wdrUdqgk
DonaFizzo (Deluxe): https://music.empi.re/donafizzodeluxe
"Won't Cost Sh*t": https://youtu.be/8Ws-gD-TTJE
"Dust Town Livin" ft. Big Scarr & Big Moochie Grape: https://www.youtube.com/watch?v=AsMCkMH65Ys
DonaFizzo: https://music.empi.re/donafizzo
"Atmosphere": https://www.youtube.com/watch?v=R4h0abrTxOE
"Standing On Top Of Sh*t" ft. Key Glock: https://www.youtube.com/watch?v=40_4__6mKYM
Paper Route Empire Presents: Long Live Dolph: https://music.empi.re/longliveyoungdolph
PAPER ROUTE iLLUMINATi: https://music.empi.re/preilluminati