6.8.2022
JUICY J & PI'ERRE BOURNE ANNOUNCE NEW ALBUM
DROPS FIRST TRACK AND VISUAL FOR "THIS FRONTO"; LISTEN HERE
SPACE AGE PIMPIN' DUE OUT JUNE 22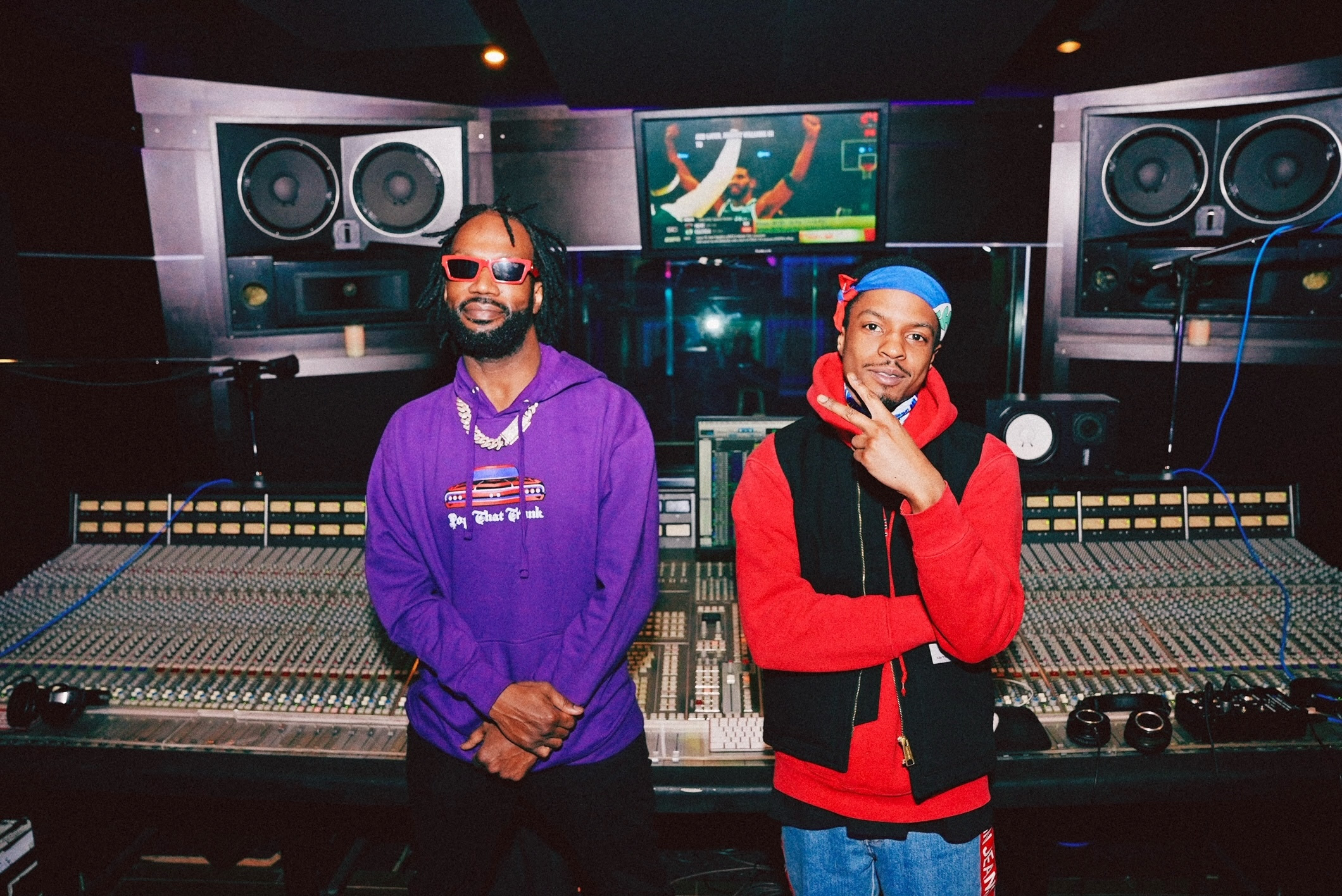 Critical Praise:
"Bourne's raps are wordplay-heavy, funneling boasts about money and fashion, flirtations with lovers, and the occasional autobiographical gem through the tried-and-true art of the metaphor." – Pitchfork
"Pi'erre Bourne just might be on his way to a Kanye-esque crossover." – Rolling Stone
"The Life of Pi'erre 5 reflects the lyrical and emotional growth Pi'erre has gained since dropping the last entry in 2019, while maintaining his usual high-level production." – Billboard
The Announcement:
Legendary rapper, producer, entrepreneur, and Academy Award winner Juicy J has announced Space Age Pimpin', his new collaborative album with super-producer and artist Pi'erre Bourne available June 22 that J executive produced. J's signature grit paired with Bourne's melodic airy style create an album tailor made for fans of atmospheric Southern Rap. Today, you can hear the first track called "This Fronto," which has all the makings of a summertime club banger and sets the tone for the album.
Stream "This Fronto": https://stem.ffm.to/thisfronto
As one of the founding members of the legendary Platinum-selling Memphis rap group Three 6 Mafia, Juicy J is credited as one of the founders of Southern rap. His contributions to the sound of the culture over the last three decades have made his influence omnipresent including countless TikTok and social media samples and a RIAA-Diamond certified record for Katy Perry's "Dark Horse." Earlier this year, Juicy J and longtime collaborator Wiz Khalifa released their second collaborative LP, Stoner's Night (executive produced by both guys), which received praise from Complex, XXL, The Source, and more. Juicy J and Three 6 Mafia closed out 2021 with a legendary Verzuz against Bone Thugs N' Harmony, and did a series of live shows nationwide. The year prior J dropped his first independent release in a decade with The Hustle Continues, which got praise from Vulture, Entertainment Weekly, MTV, Pitchfork, and more. All while producing Megan Thee Stallion's Platinum break out "Hot Girl Summer" which went #1 on the Billboard Rhythmic charts and became the first female rap collab in history to reach #1 on Apple Music.
Pi'erre Bourne first made his mark as a producer — crafting massive singles for Playboi Carti ("Magnolia"), topping the charts with Lil Uzi Vert (Eternal Atake), and becoming a GRAMMY® Award winner (Kanye West's Jesus Is King) — while establishing himself as a successful rapper with lauded solo albums The Life of Pi'erre 4 and The Life of Pi'erre 5, which was critically acclaimed as one of the "Best Albums of 2021" by NPR, Complex, Rolling Stone, XXL, and more. Earlier this year he collaborated with Atlanta's own TM88 on their collaborative mixtape titled, Yo88!, where TM produced the beats while Pi'erre provided glorious "catchy and effortless bars," as stated by Billboard. The project went on to garner massive praise by fans and various publications including Billboard, OFFICE Magazine, The FADER, ET, Complex, and more. In addition to releasing music, the founder and CEO of his own SossHouse imprint–home to artists like Chavo and Sharc–Pi'erre recently wrapped up the U.S. leg of his headlining "The Purple Tour," which included several sold-out dates, and plans to take his show to Europe during the summer months.
PI'ERRE BOURNE ALBUM CONTACTS
Interscope, Sasha Camacho
Audible Treats, Michelle McDevitt & Kerry Harrison
JUICY J / ALBUM CONTACTS
BIZ 3 – Bria Fisher bria@biz3.net & Ryan Cunningham ryanc@biz3.net
---
Links:
Juicy J: instagram | twitter
Pi'erre Bourne: instagram | twitter
"This Fronto": https://stem.ffm.to/thisfronto