12.3.2021
Audio: Pi'erre Bourne & TM88 – "Block Boy"
The Acclaimed Rapper/Producer and SossHouse CEO Connects with the Multi-Platinum Producer for a New Song From Yo!88, Their Collab Project, Out 12/10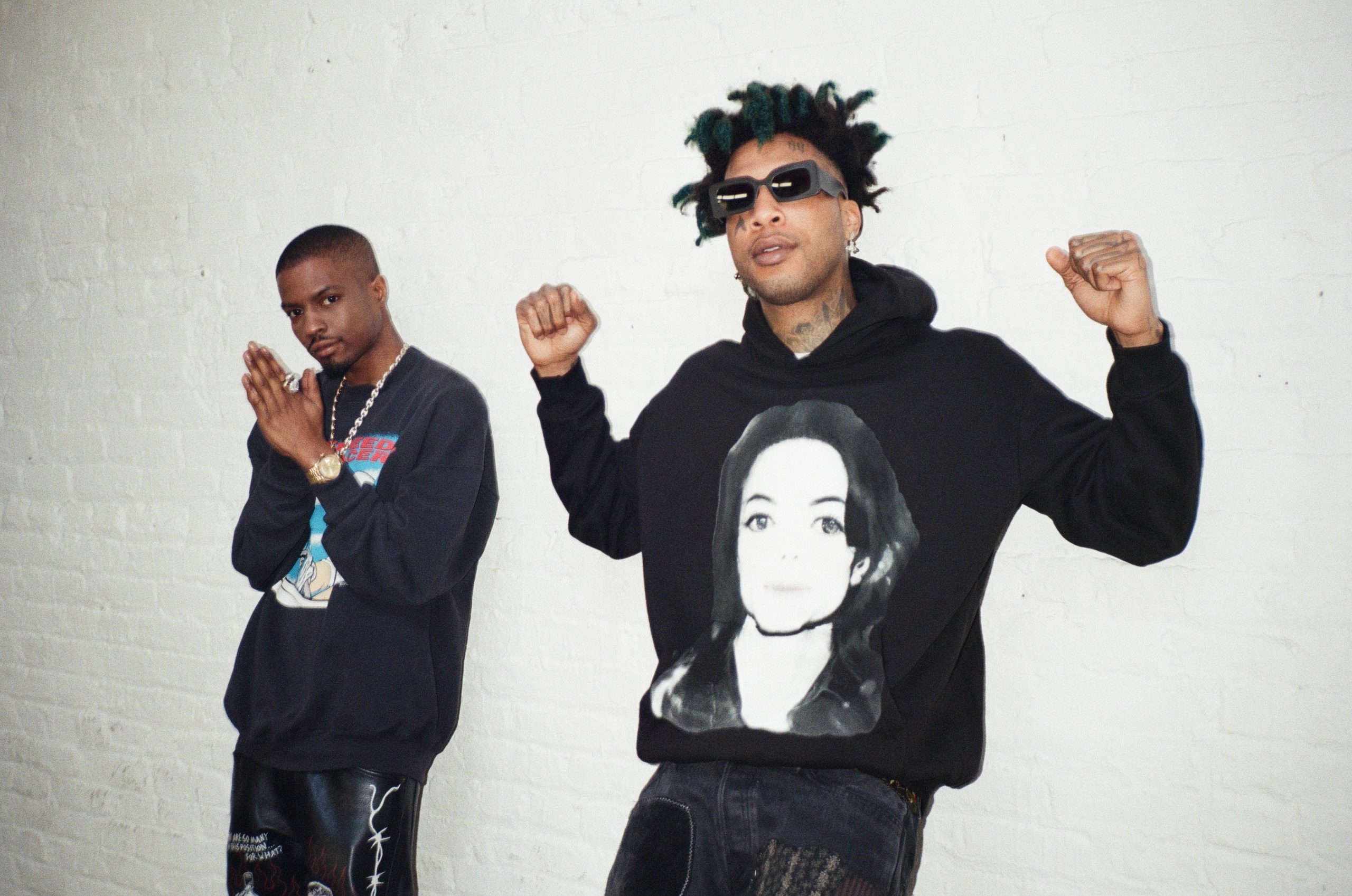 Critical Praise:
"Bourne's raps are wordplay-heavy, funneling boasts about money and fashion, flirtations with lovers, and the occasional autobiographical gem through the tried-and-true art of the metaphor." – Pitchfork
"these are easily Bourne's strangest and most thrilling designs. They can feel equal parts absurd and scintillating, like plugging a jailbroken Super Nintendo into a particle accelerator or rigging an augmented reality headset to convert the pixels of cartoon gifs into sounds." – Pitchfork
The Song:
December 3, 2021 – (Hollywood, CA) – Today, Pi'erre Bourne and TM88 release "Block Boy," a glittering new collaboration soaked with colorful synths mixed with bold lyrics, outstanding beats, and memorable shoutouts to their day ones. On Yo!88, fans can expect lustrous and unique lyricism from Pi'erre rapping over the beats crafted from TM88 taking the reins on the full production.
"Block Boy" serves as the first offering from their forthcoming joint album, Yo!88, which is set to drop on December 10 on Capitol Records / Taylor Gang / Interscope Records / Soss House. Listen to "Block Boy" HERE.
Coasting over the glossy production, Pi'erre Bourne lets loose, reminding people of his love of where he came from, and how far his hard work has carried him. "Everywhere, yeah, I go I bring my block with me," he warbles on the hook. With celebratory bars, luminous production, and a message that resonates on blocks everywhere, "Block Boy" is an example of Pi'erre Bourne and TM88 operating on full throttle.
Yo!88 is a long time coming – the two hitmakers have been teasing the album in interviews and online for a while now. Naturally, that's only led fans to speculate about what's to come and, given the two artists' genuine friendship and natural chemistry, it isn't hard to see why.
For years now, these two have helped define an era of hip-hop. GRAMMY®/NAACP nominated, TM88 helped develop the vibrant aesthetic of trap music from the 2010s to now. In 2017, he produced Lil Uzi Vert's "XO TOUR Llif3," a song that's been certified 7x platinum since its release. More recently, he produced "Way 2 Sexy," a Future and Young Thug-assisted Drake song that peaked at No. 1 on the Billboard Hot 100 chart. For his part, Pi'erre Bourne first left his mark as a producer. He kicked off his career working on massive singles for Playboi Carti ("Magnolia"), topped Billboard's Hot 100 Producer chart working with Lil Uzi Vert (Eternal Atake), and eventually became a GRAMMY® Award winning producer (Kanye West's Jesus Is King) – all the while establishing himself as a successful rapper in his own right with his solo critically acclaimed albums The Life of Pi'erre 4 and The Life of Pi'erre 5, which was recently listed as one of Complex's "Top 50 Albums of 2021." Now, the two are teaming up, and if tracks like "Block Boy" are any indication, their combined powers should position them to make another seismic impact with Yo!88.
Buy/Stream "Block Boy": https://yo88.lnk.to/blockboy
Please contact Michelle or Kerry for more info.
---
Links:
Pi'erre Bourne: official site | instagram | facebook | twitter | youtube | spotify | soundcloud
"Block Boy": https://yo88.lnk.to/blockboy