1.22.2021
Mixtape: Peewee Longway & Cassius Jay – Longway Sinatra 2
The Versatile ATL Figure Recruits Lil Baby, Lil Yachty, Blac Youngsta, and More for a Collection of High-Def Trap Jams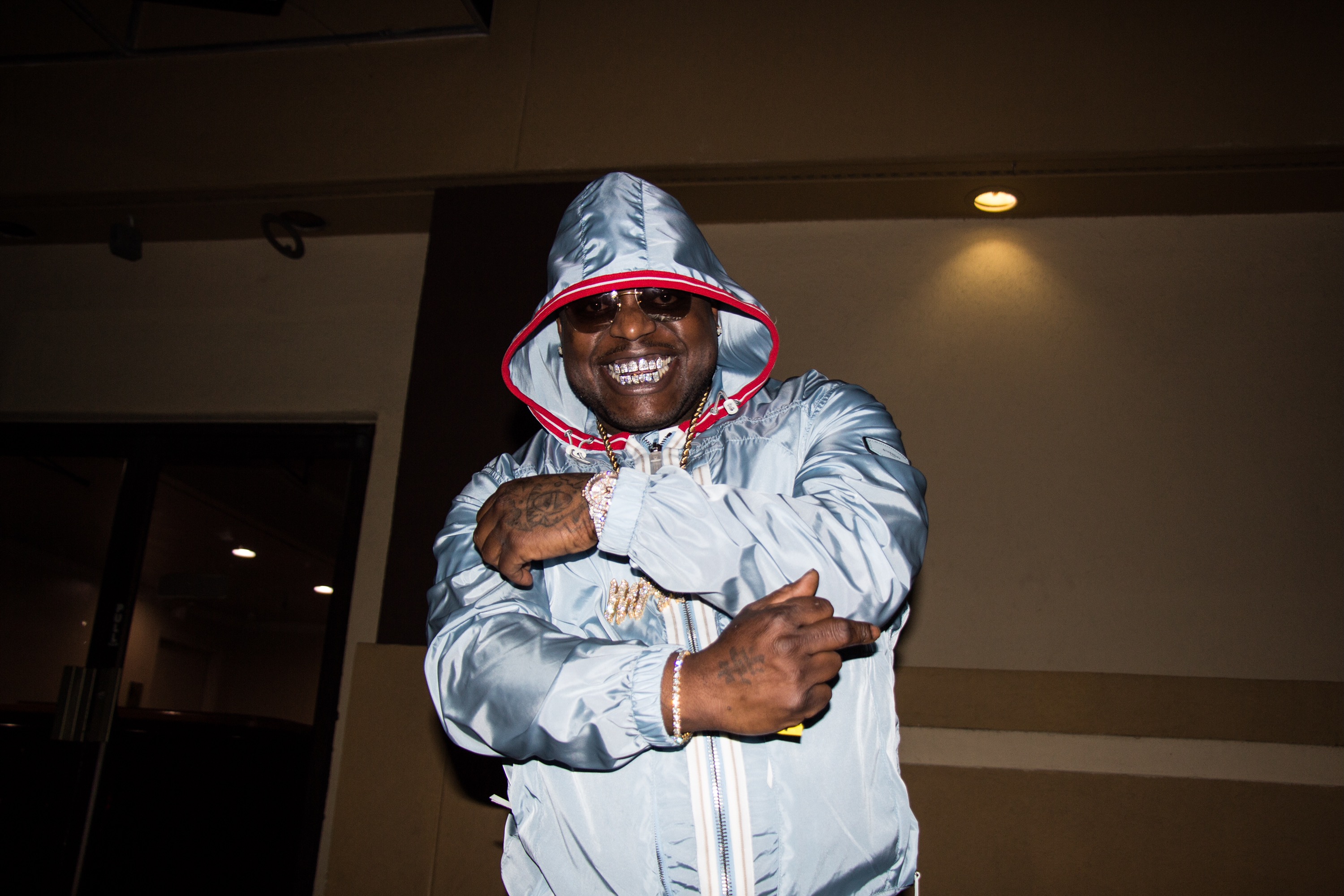 Critical Praise:
"Peewee Longway is one of hip-hop's secret weapons." – XXL
"His topic is usually trapping, but that singular scope allows him to be one of Atlanta's most consistent rappers on the subject." – Pitchfork
"As a sheer vocal stylist, Longway is an absolutely incredible rapper, one capable of finding five different cadences on one spacey beat and then trying them all out in the space of a single verse." – Stereogum
The Mixtape:
A versatile veteran with a bottomless arsenal of flows and a sterling reputation, Peewee Longway is your favorite rapper's favorite Atlanta rapper. Teaming up with Cassius Jay, also known as Trap Sinatra, Peewee releases Longway Sinatra 2, his latest mixtape. A respected trap sound architect, Cassius Jay excels at mixing percolating percussion with widescreen atmospherics, his entrancing keyboard melodies and booming 808s providing an ideal backdrop for Peewee's rhythmic patter. Spanning 17 tracks, the project reaffirms Peewee's status as a one-of-a-kind trap original, flashing the nimble verbosity and witty lyricism that endears the rapper to his fans and earns the recognition of compadres like Gucci Mane and Young Thug
Produced in full by Cassius Jay, Longway Sinatra is home to recently released singles like the spritely "Pink Salmon" and the playful "Anxious." The project draws connections between Atlanta's past and present, featuring appearances from contemporary stars like Lil Baby and Lil Yachty, and paying tribute to the Goodie Mob's classic "Cell Therapy" on "Nobody Now." With additional appearances from Blac Youngsta, Tee Grizzley, Hoodrich Pablo Juan, MPA crewmates Wicced and MPA Yikes, and more, Longway Sinatra 2 is available everywhere via MPA Bandcamp/EMPIRE.
Peewee Longway kept a low profile in 2020, plotting his next move towards the top of the rap game. In Late 2019, Peewee connected with fellow ATL rapper Money Man for Long Money, a full-length collaborative project. Dominated by textured, rippling production by Cassius Jay, the project finds the two artists finding common ground, waxing poetic with melodic plug talk and celebrating their triumphs over adversity. 2019 also brought The Blue M&M 4, an extension of his long-running mixtape series, which featured appearances from Quavo and Key Glock.
With Longway Sinatra 2, Peewee makes a triumphant return to the ATL scene he helped build. But much more than this…he did it the Long Way.
Buy/Stream Longway Sinatra 2: https://music.empi.re/longwaysinatra2
Longway Sinatra 2 tracklist:
White Horse
Anxious
Real Trappas (feat. Hoodrich Pablo Juan & Wicced)
Bad Bitch (feat. Blac Youngsta)
Wet Wet
Get Right
Nobody Now
Heaven Got A Ghetto
Trap It Out (feat. Lil Baby)
Pink Salmon
Skydiving
Takeoff
Help (feat. Wicced)
C.O.D. (feat. MPA Yikes)
Work (feat. Jazzy Pha)
Forever (feat. Tee Grizzley & Lil Yachty)
Blue Benjamins
Please contact Michelle or Andrea for more info.
The Background
EMPIRE Background:
Founded in 2010 by San Francisco native Ghazi, EMPIRE has experienced immense growth through their innovative approach to independent label, distribution and publishing services. With their focus on early stage artist development, the San Francisco based company has been instrumental in launching the careers of multi-platinum, Grammy Award winning artists such as Kendrick Lamar, Cardi B, DRAM and Anderson. Paak. Ten years after its foudning, the independent EMPIRE continues to make a major impact, with smash hits and new music from Snoop Dogg, Freddie Gibbs, Young Dolph, The Free Nationals, and more, starting its own publishing arm, and expanding its international footprint with major artists in Africa and Asia.
---
Links:
Peewee Longway: official site | twitter | facebook | youtube | instagram | spotify
Buy/Stream Longway Sinatra 2: https://music.empi.re/longwaysinatra2
"Pink Salmon": https://www.youtube.com/watch?v=OoUEiY9533c
"Anxious": https://music.empi.re/anxious
Long Money: https://Empire.lnk.to/Longmoney
The Blue M&M 4: https://Empire.lnk.to/BlueMnM4