10.24.2019
Video: Peewee Longway – "Up Up"
The ATL Trap Heavy-Hitter Revisits His The Blue M&M 4 Mixtape, Shortly After Making Waves With His Money Man Collab Project Long Money
Critical Praise:
"Peewee Longway is one of hip-hop's secret weapons." – XXL
"His topic is usually trapping, but that singular scope allows him to be one of Atlanta's most consistent rappers on the subject." – Pitchfork
"As a sheer vocal stylist, Longway is an absolutely incredible rapper, one capable of finding five different cadences on one spacey beat and then trying them all out in the space of a single verse." – Stereogum
The Video:
Effortlessly stunting with his malleable flow, few rappers have the trap bonafides of ATL mainstay Peewee Longway. Rising to the top of the game with his new video, Peewee shares "Up Up." Rhyming in a deliberate cadence atop Lil Mister's dramatic bells and insistent 808s, Peewee exudes an unassailable confidence with his tongue-twisting stunts: "Bought the Maybach 'cause it matched the Philippe/Cartier shake when I'm geekin' like Screech/Thousand OG's and they gone in a week/4, 48, that's a thousand a piece." Tinted in a deep blue, Peewee's favorite color, the video finds Peewee counting Benjamins on an Atlanta rooftop before heading to the "booty club" (as Peewee calls it). "Up Up" is a standout track from The Blue M&M 4, Peewee's Summer 2019 mixtape.
Continuing a series he started in 2014, Peewee's The Blue M&M 4 featured appearances from Quavo and Key Glock, and earned a glowing write-up in HYPEBEAST. This Fall, Peewee followed up The Blue M&M 4 with Long Money, a momentous 20-track collaboration with fellow ATLien Money Man, released via EMPIRE. Recorded at EMPIRE's new studios in San Francisco, Long Money is buoyed by an electric chemistry that can only spring from live-in-studio collaboration, as Peewee bounces his motormouthed flexes off of Money Man's grounded auto-tune. Dominated by textured, rippling production by trap titan Cassius Jay, along with additional production from Yung Lan, Figurezmadeit, and others, the project finds the two artists finding common ground, waxing poetic with melodic plug talk on the title track "Long Money," celebrating their triumphs over adversity on the percolating lead single "OOOWWWEEE," and touting their individuality in the closing track "My Way." Executive produced by EMPIRE CEO Ghazi and featuring appearances from Young Dolph, Kamaiyah, and Jackboy, Long Money generated over 9 million on-demand streams during its opening week in early October.
Watch "Up Up": https://www.youtube.com/watch?v=1ze9nsxXpkU
Buy/Stream Long Money: https://empire.lnk.to/Longmoney
Buy/Stream The Blue M&M 4: https://empire.lnk.to/BlueMnM4
Long Money tracklist:
1. Digital
2. Next One
3. Fragile (feat. Jackboy)
4. Long Money
5. Exotic (Money Man solo)
6. OOOWWWEEE
7. Back Stroke(feat. Young Dolph)
8. Alien (Money Man solo)
9. 36 (Peewee Longway solo)
10. Appreciated
11. Gettin' To The Money (Money Man solo)
12. Moon
13. Impressive
14. Still Hustlin' (feat. Kamaiyah)
15. Bout A Check
16. So Cold
17. What U Doin' Wid It (Peewee Longway solo)
18. Shake Something
19. Judo (Peewee Longway solo)
20. My Way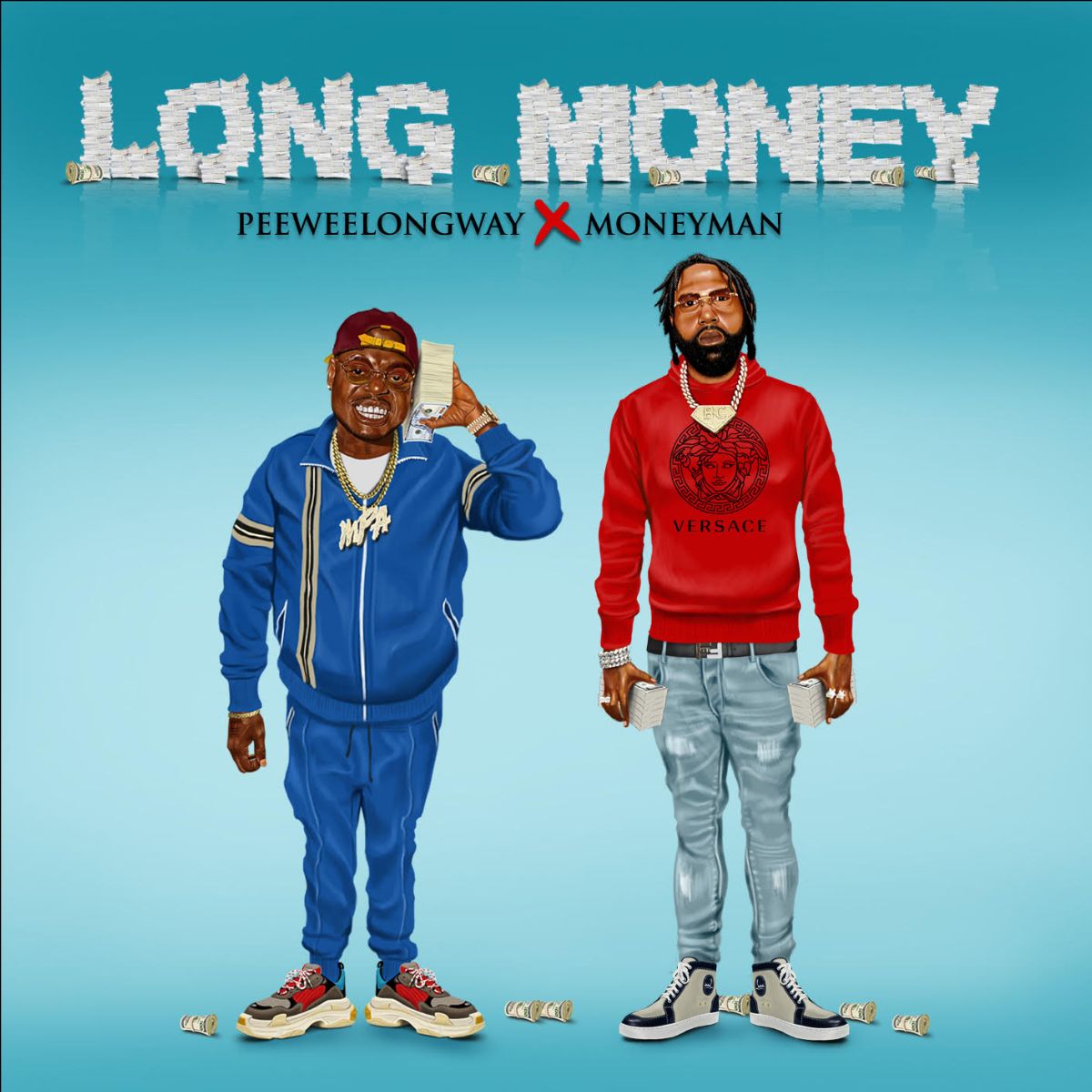 Please contact Michelle or Kierra for more info.
EMPIRE Background:
Founded in 2010 by San Francisco native Ghazi Shami, EMPIRE has experienced immense growth through their innovative approach to independent label, distribution and publishing services. With their focus on early stage artist development, the San Francisco based company has been instrumental in launching the careers of multi-platinum, Grammy Award winning artists such as Kendrick Lamar, Cardi B, DRAM and Anderson. Paak. In 2019, the independent EMPIRE continues to make a major impact, with smash hits and new music from Snoop Dogg, Iggy Azalea, XXXTentacion, Young Dolph, The Free Nationals, and more.
---
Links:
Peewee Longway: official site | twitter | facebook | youtube | instagram | spotify
"Up Up": https://www.youtube.com/watch?v=1ze9nsxXpkU
Long Money: https://Empire.lnk.to/Longmoney
"OOOWWWEEE": https://empire.lnk.to/OOO
The Blue M&M 4: https://Empire.lnk.to/BlueMnM4