Album: P-Lo – SHINE
With Appearances From Mozzy, Kehlani, Dom Kennedy, and More, the New Album Combines High-Definition Party Slappers with a Deep Dose of Introspection
8.16.2019
Critical Praise:
PRIME named Best East Bay Album of the Last 12 Months –  East Bay Express 2018 Reader's Poll
"The positive nature and buoyant, bouncing bass on many of the instrumentals give the young artist another perfectly-timed summer project" – Earmilk
"P-Lo is another name to add to the list of rising West Coast rappers and a reason why The Bay is a respected hub of hip-hop creativity." – XXL
The Album:
Growing from the Bay Area's hottest producer to one of the region's most recognizable and respected artists, P-Lo's music is built to last. Contemplating his legacy and cooking up a fresh batch of East Bay heat, P-Lo shares SHINE, his new album. With 16-tracks ranging from function-style slappers to reflective soul-samplers and everything in between,  SHINE shows a different side of P-Lo, combining bright sonics with heavy bass and offering personal insight into the man behind the grill.
The follow-up to last year's breakout album PRIME, SHINE (an acronym meaning "SomeHow It Never Ends") hosts several well-received singles, including "Just Gang," which earned placement on Spotify's Cali Fire playlist, "Going Big," which features prominently in the new NFL video game Madden 20, bonus track "Type Beat," included on the soundtrack for FIFA 20, and "Don't Think," last week's introspective Mozzy-featuring release. Featuring additional appearances from Kehlani, Dom Kennedy, Mike Sherm, Jay Anthony, and Bosko, SHINE releases via EMPIRE.
Buy/Stream SHINE: https://empire.lnk.to/SHINE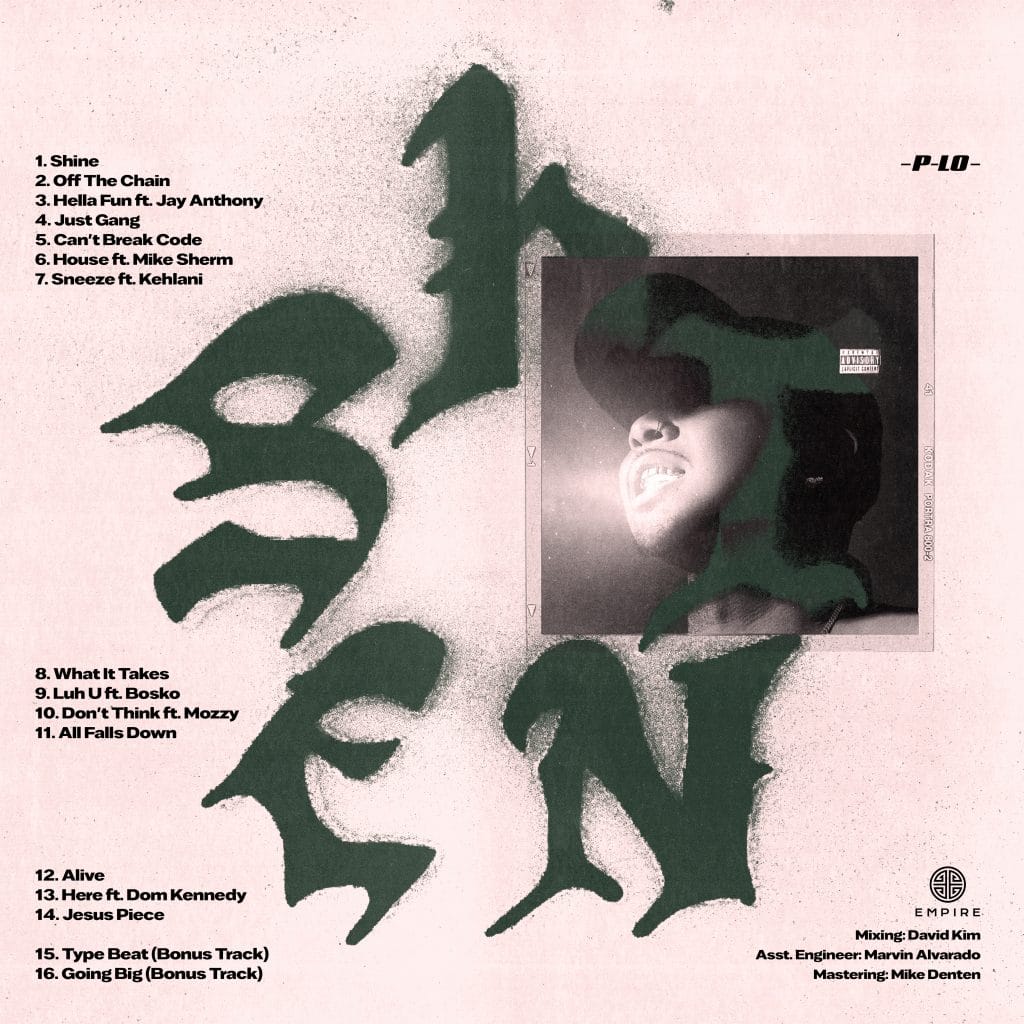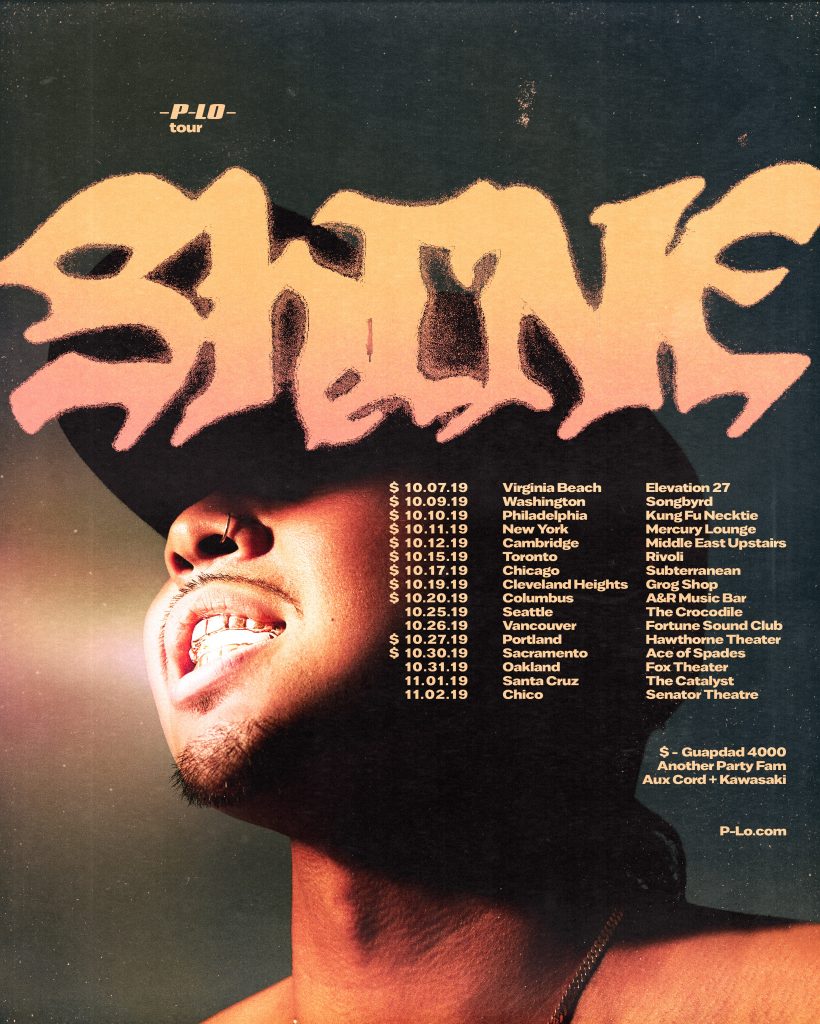 Please contact Michelle or Kierra for more info.
P-Lo background
The co-founder/ringleader and chief producer for Bay Area collective HBK Gang, P-Lo's production helped define the current sound of the Bay Area, producing local hits such as IAMSU's "Only That Real" and Sage The Gemini's "Remember Me," producing tracks on YG's Still Brazy and Kehlani's SweetSexySavage, and reaching the Billboard Hot 100 with Yo Gotti's "Act Right." In recent years, P-Lo developed an equally robust reputation as an artist, heating up Bay Area blocks with his More Than Everything(2017) and PRIME (2018) projects. Powered by the hit single "same squad," which racked up more than 12 million Spotify streams and appeared on the soundtrack for Madden 19, PRIME was the Filipino-American artist's breakthrough moment as a solo star. Shortly after dropping PRIME, P-Lo performed one of the highest-billed local artists at Rolling Loud Bay Area, bringing out friend and collaborator G-Eazy to perform his hit "Feel Good," a highlight from the first volume of the soundtrack to HBO's Insecure.
A rabid fan of all his local teams, the energetic performer is a mainstay at Bay Area and NorCal sporting events, partnering with the San Francisco Giants for an Opening Day hype video, planning a Filipino-American Heritage Night with the Golden State Warriors at Oracle Arena, and performing at halftime during a Sacramento Kingsgame. The rapper's uplifting turn-up is an ideal fit with sports video games, as the artist scored syncs in the Madden, NBA 2K, and FIFA franchises.
With the new album SHINE, released in August 2019, P-Lo proves his growth as an artist, fusing his party-positive image and speaker-knocking production with an introspective and inspirational lyrical slant.
---
Links:
twitter | facebook | instagram | soundcloud | spotify | youtube
SHINE: https://empire.lnk.to/SHINE
"Don't Think" ft. Mozzy: https://empire.lnk.to/DontThink
"Going Big": https://open.spotify.com/album/1CuaI7aF0O2eG5lBzJdxCX?si=NQzRH5wVSYatYtODiz4-fQ
"Just Gang": https://www.youtube.com/watch?v=Lt25PjZkTn8/ https://open.spotify.com/album/5g56h0AE7WD6gkBtVPo9Tb?si=2L-pML8ESXK0bAE3dbmUNA
PRIME: https://EMPIRE.lnk.to/PRIMEYo
More Than Anything: https://soundcloud.com/heartbreakplo/sets/more-than-anything// https://itunes.apple.com/us/album/more-than-anything/id1227550577?ls=1&app=itunes
"Feel Good" ft. G-Eazy: https://soundcloud.com/heartbreakplo/feel-good-ft-g-eazy-prod-by-p-lo-j-gramm