11.4.2021
Video: Offset Jim – "Thugs Cry"
The Oakland Native Sets the Table and Scans for Snakes at A Last Supper Themed Dinner in Latest Video from His Recent Project, Rich Off The Pack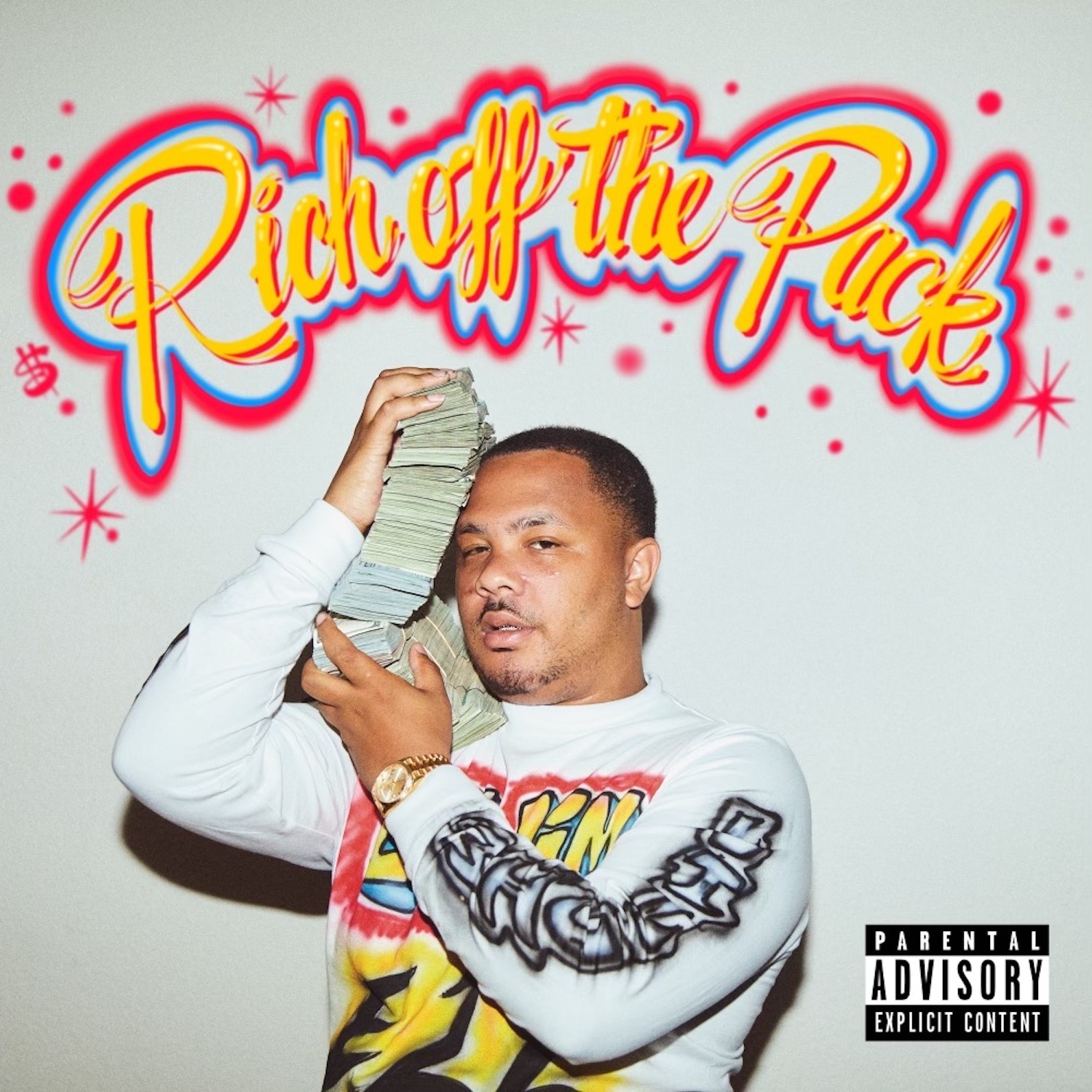 Critical Praise:
"Offset Jim's music feels current in the sense that it's vital, loose, and alive, but it also feels totally unswayed by the creative winds of the moment. From production to slang to wobbling beats with stuttering drums, it's aggressively, audaciously Oakland." – Vulture
"Offset Jim keeps his voice low-key and contained, and somehow that makes his sh*t slap all the harder." – Stereogum
"Jim prefers his deadpan snarl, firing off boasts and threats like poisonous darts… You're probably not going to miss anything, but you'll still want to run it back." – Passion of the Weiss
The Video:
Offset Jim's rampant rise from local hero of the Bay Area to a national concern since the release of his latest project, Rich Off The Pack, hasn't come as easy as the Oakland native has made it look. Reconnecting with frequent collaborator and producer, DTB, Offset Jim shares new visuals for "Thugs Cry." Dedicated to the rapper's late friend Teddy, the track sees Jim struggle with a gangster's grief as he looks skyward for divine guidance in the wake of his loss. Yet, with ten toes still in the street, Jim has no time to lose focus on the matters at hand, rapping, "Ever since I lost my n****, I've been feeling shady/Feel like these n****s all owe me and they gotta pay me." A rare deviation from the effortless flexing and understated swagger Offset Jim is known for, "Thugs Cry" serves as a sobering counter-balance to the eight other tracks on Rich Off The Pack, providing a deeply impactful layer of context to the project by highlighting the cost of admission to a gangster's paradise.
The MikeyRare-directed video expertly highlights the somber, religious themes of the track, placing Jim at the center of his very own Last Supper, as per the famous Leonardo DaVinci painting. Drawing both from Jim's paranoia in the wake of tragedy and Jesus' prediction of Judas' betrayal, Jim is seen seated at the table surrounded by companions when the lights go out, revealing that his guests have been replaced by snakes. Serving as a standout track with a potent visual to match, "Thugs Cry" is just the latest addition in a series of recent high-production videos from Rich Off The Pack, like "Off White Mikes" ft. EST Gee "Members Only," "Face Card" ft. Kenny Beats, "Make No Sense" ft. Babyface Ray, and "Regular."
In a heavily populated Bay Area rap scene, Offset Jim has remained a standout since emerging alongside fellow Play Runners Association rapper ALLBLACK in 2018 and 2019. Hailing from the notorious Oakland neighborhood known as the Murder Dubs, Jim first made waves after back-to-back releases in 2019. The first was his solo effort, No Pressure, featuring the local hit titular track, which amassed over 3 million streams, and the second, 22nd Ways, a collab mixtape with ALLBLACK, featuring the Bay Area favorite, "Trip On It," which amassed over 8 million streams. With the release of Rich Off The Pack, Offset Jim has put the nation on notice that he's far more than just the Bay Area's problem now.
Rich Off The Pack is available everywhere via Play Runners Association/EMPIRE.
Watch "Thugs Cry": https://www.youtube.com/watch?v=7__CeBMnWdM
Buy/Stream Rich Off The Pack: https://music.empi.re/richoffthepack
Rich Off The Pack tracklist:
Members Only
Face Card ft. Kenny Beats
Regular
Make No Sense ft. Babyface Ray
Stepping On N****s ft. ALLBLACK
Leave Nothing
Thugs Cry
Off White Mikes ft. EST Gee
Chinese K ft. Aitch
Please contact Michelle or Erin for more info.
Links:
instagram | twitter | facebook | youtube | soundcloud
"Thugs Cry": https://www.youtube.com/watch?v=7__CeBMnWdM
"Off White Mikes" ft. EST Gee: https://youtu.be/2Xyt86Ggkqc
Rich Off The Pack: https://music.empi.re/richoffthepack
"Chinese K" ft. Aitch: https://music.empi.re/chinesek
"Make No Sense" ft. Babyface Ray: https://www.youtube.com/watch?v=vHUc2mBQlDM
"Members Only": https://music.empi.re/membersonly
"Regular': https://www.youtube.com/watch?v=dud4zzi5dsI
"Face Card" ft. Kenny Beats: https://youtu.be/G6lh9RDdlmM / khttps://music.empi.re/facecard