10.21.2021
Video: Offset Jim – "Off White Mikes" ft. EST Gee
The Oakland Native Puts on a Masterclass in Stone-Faced Flexing with Louisville's Own EST Gee in the Latest Video From His Recent Project, Rich Off The Pack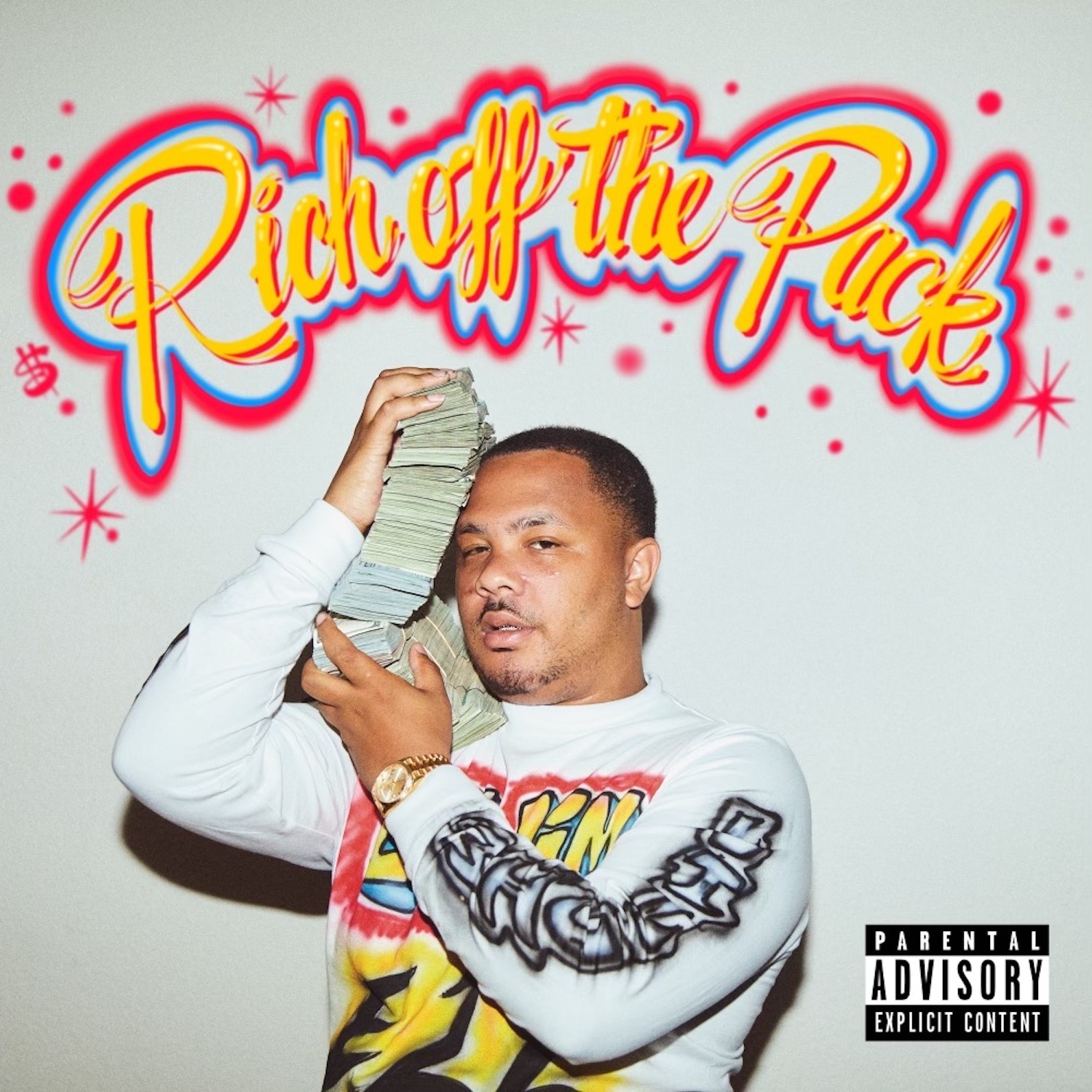 Critical Praise:
"Offset Jim's music feels current in the sense that it's vital, loose, and alive, but it also feels totally unswayed by the creative winds of the moment. From production to slang to wobbling beats with stuttering drums, it's aggressively, audaciously Oakland." – Vulture
"Offset Jim keeps his voice low-key and contained, and somehow that makes his sh*t slap all the harder." – Stereogum
"Jim prefers his deadpan snarl, firing off boasts and threats like poisonous darts… You're probably not going to miss anything, but you'll still want to run it back." – Passion of the Weiss
The Announcement:
Offset Jim is not only a local hero in The Bay, but with Rich Off The Pack he's solidified his spot as a national concern. Hot off the heels of his newest album, Offset Jim shares new visuals for "Off White Mikes" ft. EST Gee. The marriage of a bouncy DTB-produced bassline and menacingly urgent piano keys on the track's instrumental sets the perfect stage for the emcees to exhibit their mastery of the unfazed flex. The track sees Jim expanding on his hustler's manifesto in his signature style, rapping, "Come from a murder zone/Talkin' murder on a burner phone," with delivery so subtle, he could've recorded it at the library.
In the video, Jim embodies every bit of effortlessness captured in his verses, as we see the Oakland rapper go from kicking back on a staircase, to flexing money on a rooftop, to eating Doritos on a kitchen island, all while adorning the same paint-splattered hoodie with a pair of iced-out chains. The visual brings to life the complimentary styles of Jim and EST Gee's soft-spoken street knowledge in all its hard-hitting glory. Filmed in the NYC neighborhood of Tribeca, "Off White Mikes" is just the latest addition in a series of recent high-production videos from the Rich Off The Pack, like "Members Only," "Face Card" ft. Kenny Beats, "Make No Sense" ft. Babyface Ray, and "Regular."
In a heavily populated Bay Area rap scene, Offset Jim has remained a standout since emerging alongside fellow Play Runners Association rapper ALLBLACK in 2018 and 2019. Hailing from the notorious Oakland neighborhood known as the Murder Dubs, Jim first made waves after back-to-back releases in 2019. The first was his solo effort, No Pressure, featuring the local hit titular track, which amassed over 3 million streams, and the second, 22nd Ways, a collab mixtape with ALLBLACK, featuring the Bay Area favorite, "Trip On It," which amassed over 7 million streams. With the release of Rich Off The Pack, Offset Jim has put the nation on notice that he's far more than just the Bay Area's problem now.
Rich Off The Pack is available everywhere via Play Runners Association,
Watch "Off White Mikes" ft. EST Gee: https://youtu.be/2Xyt86Ggkqc
Buy/Stream Rich Off The Pack: https://music.empi.re/richoffthepack
Rich Off The Pack tracklist:
Members Only
Face Card ft. Kenny Beats
Regular
Make No Sense ft. Babyface Ray
Stepping On N****s ft. ALLBLACK
Leave Nothing
Thugs Cry
Off White Mikes ft. EST Gee
Chinese K ft. Aitch
Please contact Michelle or Erin for more info.
Links:
instagram | twitter | facebook | youtube | soundcloud
"Off White Mikes" ft. EST Gee: https://youtu.be/2Xyt86Ggkqc
Rich Off The Pack: https://music.empi.re/richoffthepack
"Chinese K" ft. Aitch: https://music.empi.re/chinesek
"Make No Sense" ft. Babyface Ray: https://www.youtube.com/watch?v=vHUc2mBQlDM
"Members Only": https://music.empi.re/membersonly
"Regular': https://www.youtube.com/watch?v=dud4zzi5dsI
"Face Card" ft. Kenny Beats: https://youtu.be/G6lh9RDdlmM / khttps://music.empi.re/facecard