4.20.2021
Rising NC Hitmaker Morray Partners with Interscope, Announces Debut Project Street Sermons, Coming April 28th
Home to the Billboard Hot 100-Charting "Quicksand," Currently Top 10 on Urban Radio, and Standout Singles Like "Switched Up" and "Kingdom," the Upcoming Mixtape is the Biggest Showcase Yet of Morray's Prodigious Talent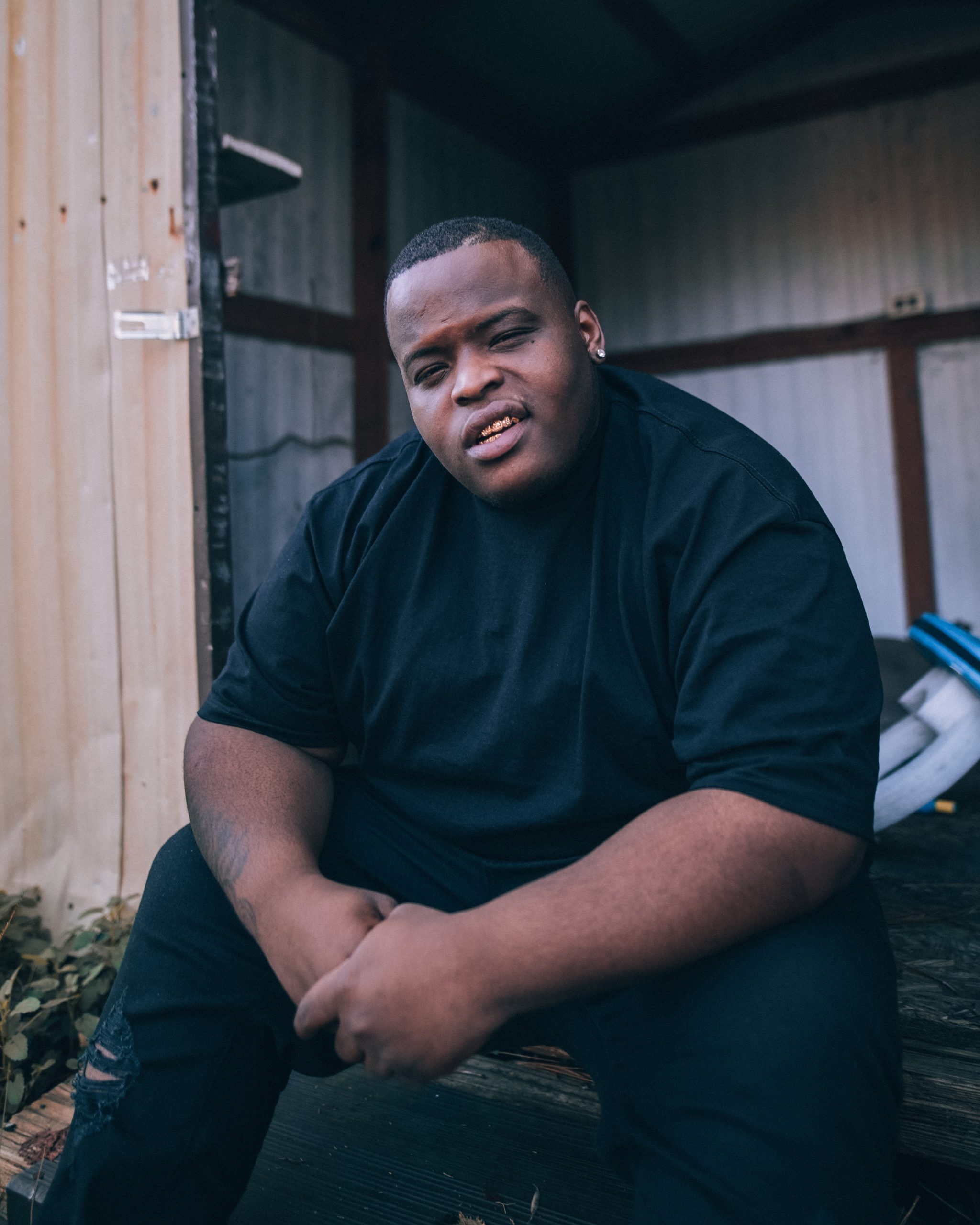 Critical Praise:
"Few crooning rappers have his polish, resonance, and soul." – SPIN
"With only four songs on streaming platforms—all released in 2020—Fayetteville, North Carolina rapper Morray has already proven he's a hitmaker. His debut single "Quicksand" is undeniable…infused with storytelling and charisma to paint a picture even if you're unfamiliar with the newcomer." – Pigeons & Planes
The Announcement:
Morray uses his impassioned singing voice and athletic rhyming ability to tell clear-eyed stories about his rise from poverty to prominence. Continuing a meteoric rise that started with a runaway hit in October 2020, Morray announces that he has signed a new record deal with Interscope, in partnership with Pick Six Records, the record label founded by Moe Shalizi. The signing comes hot on the heels of Morray's hit debut single "Quicksand," which currently sits at #73 on the Billboard Hot 100 and in the Top 10 on the Urban Radio charts.
Along with the new signing, Morray announced Street Sermons, his upcoming debut mixtape, during an interview with The Breakfast Club. The tape taps into the spiritual uplift and church-trained singing that makes Morray's brand of hip-hop so unique, taking unflinching looks at Morray's youthful struggles and indiscretions and examining his motivations to succeed. The upcoming Street Sermons gives a home to "Quicksand," as well as standout singles like the gospel-inflected "Kingdom," the hard-nosed betrayal ballad "Switched Up," and the soulful storytelling showcase "Big Decisions." Street Sermons releases on April 28th via Pick Six Records/Interscope.
Since last October, Morray has established himself as one of the rap game's most exciting new artists, earning "one to watch" designations from Complex, Billboard, SPIN, Pigeons & Planes, and many more. Signed to Pick Six Records, he made an instant impact with "Quicksand," drawing praise from across the industry and the internet. "Quicksand" has over 100 million streams (including YouTube views), and is in current rotation on BET. It is currently charting at #9 on YouTube's US Music Video chart, at #15 on Shazam's U.S chart , and at #10 on urban radio. Morray's hit song can be found on the Rap Caviar, Most Necessary, and The Realest Down South playlists on Spotify and the #OnRepeat, Rap Life and The Plug playlists on Apple Music. Thanks to "Quicksand" and its follow-up releases, Morray earned powerful co-signs from all over the rap game, including from fellow North Carolina rappers J. Cole and DaBaby.
With the upcoming Street Sermons, Morray culminates his meteoric rise and proves that he's ready to build an artistic legacy and a nest egg for his wife and kids. For an artist with Morray's talent, the sky is the limit.
Watch Morray's recent interview with The Breakfast Club: https://www.youtube.com/watch?v=jKywcE-373c
Pre-order/Pre-save for Street Sermons launches April 21st.
Street Sermons tracklist:
1. Mistakes
2. Trenches
3. Quicksand
4. That's On God
5. Nothing Now
6. Reflections
7. Big Decisions
8. Can't Use Me
9. Kingdom
10. Switched Up
11. Facade
12. Real Ones
13. Bigger Things
Please contact Michelle or Erin for more info.
The Background:
Morae Ruffin known professionally as Morray, is an American rapper, singer, songwriter. Best known for his combinations of rapping and singing, Morray's days as lead singer of his church choir heavily influenced his melodic and unique style. Growing up in Fayetteville, NC and getting in and out of trouble, Morray turned to music as his escape. He uses his real life struggle as inspiration for his music.
---
Links:
instagram | twitter | youtube | soundcloud | spotify
"Kingdom": https://picksix.ffm.to/kingdom / https://picksix.ffm.to/kingdomvid
"Big Decisions": https://picksix.ffm.to/bigdecisionsvid / https://picksix.ffm.to/bigdecisions
"Dreamland": https://picksix.ffm.to/dreamland.opr / https://picksix.ffm.to/dreamlandvid.opr
"Low Key": https://picksix.ffm.to/lowkey / https://picksix.ffm.to/lowkeyvid
"Switched Up": https://picksix.ffm.to/suvid.opr / https://picksix.ffm.to/switchedup
"Quicksand": https://picksix.ffm.to/qsvid.opr